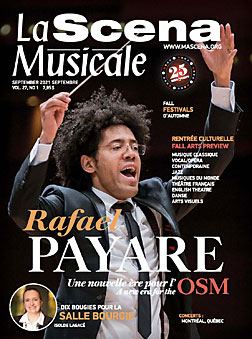 This page is also available in / Cette page est également disponible en:

English (Anglais)

Love songs. Transcriptions for piano of songs and vocal works by Bach, Falla, Fauré, Gershwin, Gluck, Grainger, Grieg, Schubert, Schumann, Strauss; Mahler's Adagietto
Angela Hewitt, piano
Hyperion CDA68341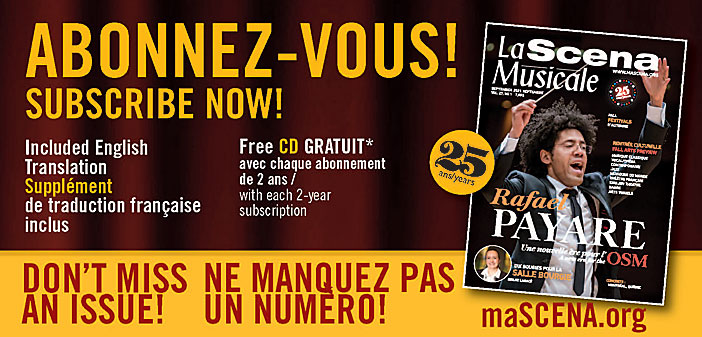 ★★★★✩
Omniprésents à l'époque de la Hausmusik, les transcriptions et les arrangements pour piano seul ne sont pas souvent entendus sur scène en raison de la profondeur et de la force du répertoire écrit à l'origine pour l'instrument. Ici, Angela Hewitt nous offre une collection franchement romantique de lieder d'amour rendus purement pianistiques par divers transcripteurs, Hewitt y compris. Les sélections de musique douce (dont la célèbre Sérénade de Schubert) font bonne figure; parfois l'élaboration pianistique (comme vers la fin de la version populaire du Widmung de Schumann par Liszt) semble trop percussive. On n'a pas ce genre de problème dans le morceau le plus long et le plus entreprenant, l'Adagietto de Mahler, merveilleusement chaleureux et soutenu (avec un tempo non persistant) dans la transcription de la pianiste. Le la final de la main droite a un rythme doux, peut-être grâce à l'accordeur du bien-aimé piano Fazioli de Hewitt. Il manque la délicieuse transcription de Leopold Godowsky du Ständchen de Strauss, bien que nous ayons droit à une Cäcilie ardente et à un Morgen! radieux dans les versions de Max Reger (dans son livret détaillé, Hewitt avoue avoir quelque peu désencombré le second). Deux chansons de Grieg (transcrites par le compositeur) et Siete Canciones populares de Falla (dans des arrangements d'Ernesto Halffter) complètent cette parution de 23 séduisants titres totalisant 75 minutes. 
This page is also available in / Cette page est également disponible en:

English (Anglais)