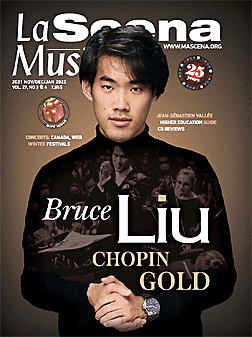 This page is also available in / Cette page est également disponible en:

Francais (French)
Gustavo Gimeno in Toronto – and Berlin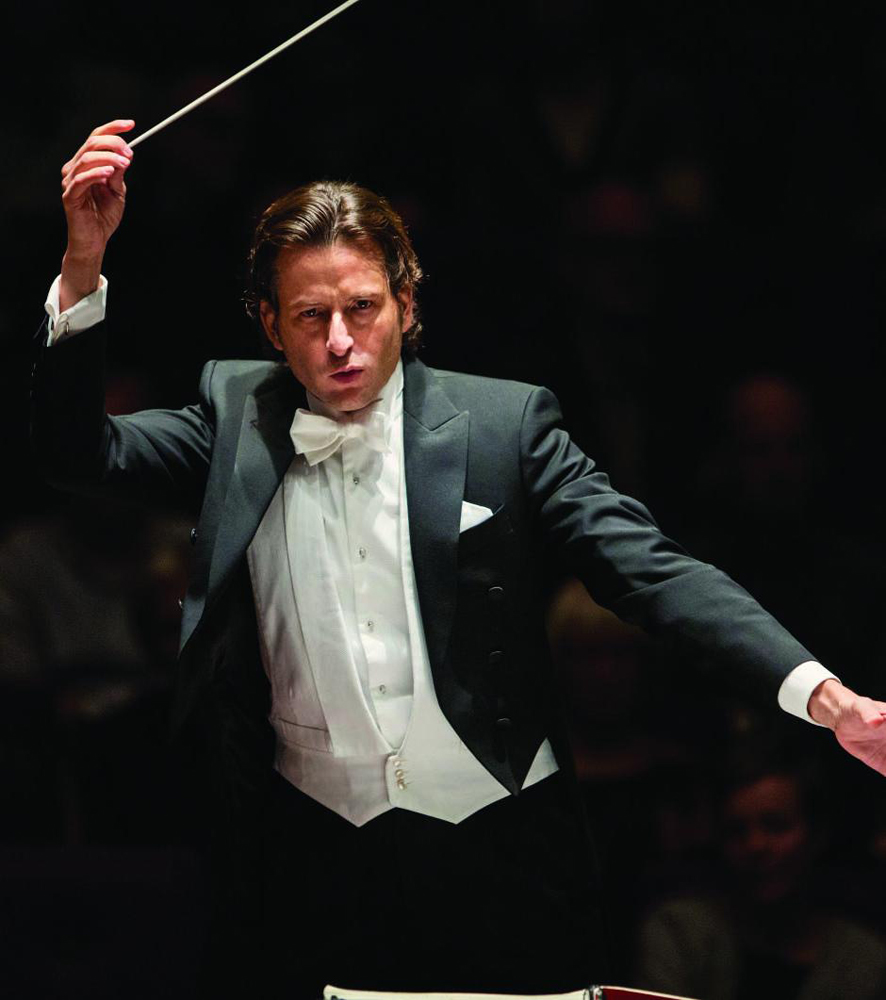 The 45-year-old Spanish conductor makes his live-audience debut as music director of the Toronto Symphony Orchestra on Nov. 10, more than a year after starting in the job officially and more than year and a half after the pandemic closed Roy Thomson Hall to the public. A resident of Amsterdam, Gimeno logged another notable first appearance on Oct. 7, with the Berlin Philharmonic. "So why Gustavo Gimeno?" asked the critic Felix Stephan, rhetorically, in the Berliner Morgenpost. The answer, he surmised, had something to do with Gimeno's status as a protégé of Mariss Jansons (1943-2019) and Claudio Abbado (1933-2014), two conductors "dear to the Philharmonic." The critic was duly impressed by Gimeno's work in Ligeti's Concert Românesc: "The fine spirit and the inspired breath are reminiscent of Abbado, the loving care and intense concentration of Jansons." Rimsky-Korsakov's Scheherazade revealed the "disciplinarian" side of the conductor, who pushed the orchestra "from one highlight to the next." Isabel Herzfeld in Der Tagesspiegel was more impressed by the lavish showpiece, citing various details, including "velvety-soft strings" and "glowing brass." The Ligeti performance was the first of this piece by the Philharmonic. Augustin Hadelich was the soloist in Prokofiev's Violin Concerto No. 2. Concertmaster Noah Bendix-Balgley, an American, did the solo-violin honours in Scheherazade. The concert is available on the Berlin Philharmonic Digital Concert Hall. Or you can spend your money on this side of the Atlantic and buy a digital ticket to the Nov. 10 concert in Toronto for as little as $10.
Go to www.tso.ca.
Nathalie Stutzmann in Atlanta
The French contralto-turned-conductor will take the reins of the Atlanta Symphony Orchestra starting in 2022-23, succeeding Robert Spano. She is billed as the second female music director of a "major" American orchestra – Marin Alsop with the Baltimore Symphony allegedly having been the first. (JoAnn Falletta, at the Buffalo Philharmonic since 1997, would surely class her orchestra as "major," and Xian Zhang might make a similar plea for the New Jersey Symphony Orchestra, where she succeeded Jacques Lacombe in 2016.) Stutzmann, 56, is also principal guest conductor of the Philadelphia Orchestra (Yannick Nézet-Séguin, music director), which explains the opportunity Montrealers have to hear her lead the Orchestre Métropolitain (Yannick Nézet-Séguin, artistic director) on June 4 through Tchaikovsky's Symphony No. 6 "Pathétique." Pre-COVID plans also had her in charge of a September run of Gluck's Iphigénie en Tauride at the Metropolitan Opera. The OM gig in June will not mark Stutzmann's Montreal debut. She appeared as a contralto under the auspices of the Ladies' Morning Musical Club in the 2006-07 season.
Yannick takes a walk on the wild side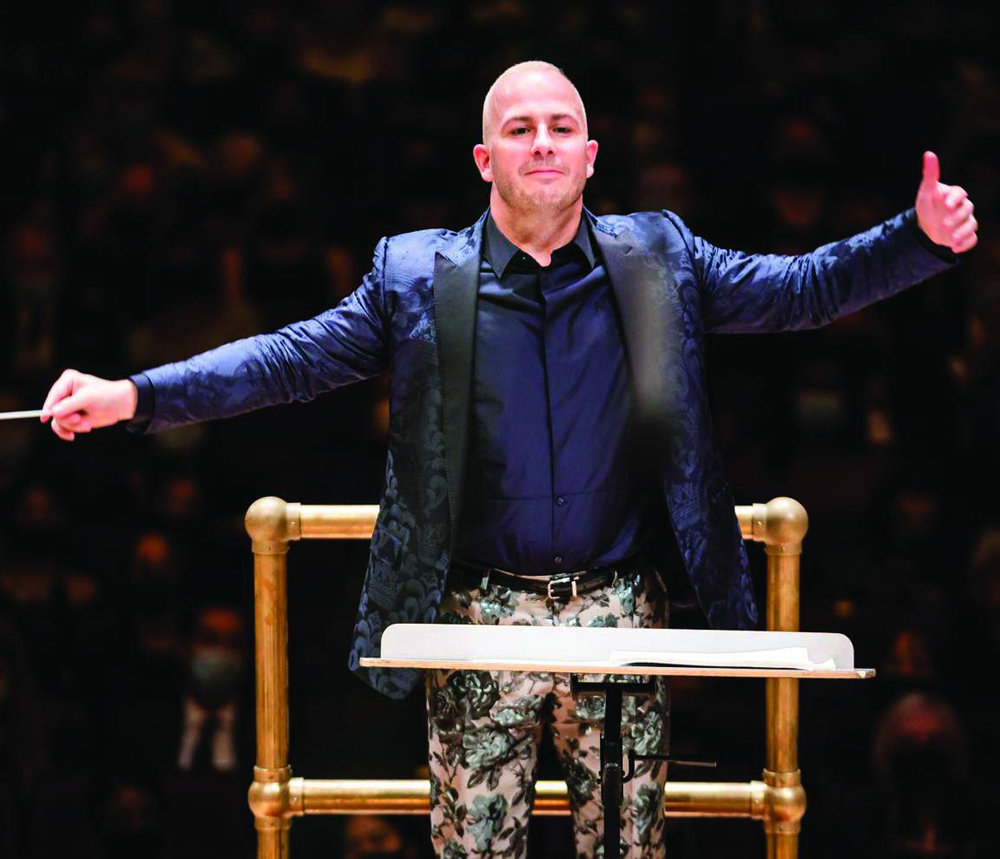 The fashion-conscious maestro opened the Carnegie Hall season in October with a program of Valerie Coleman (Seven O'Clock Shout), Shostakovich (Piano Concerto No. 2), Iman Habibi (Jeder Baum spricht), Bernstein (Candide Overture), Beethoven (Fifth Symphony) and … some really out-there trousers. Not just light-coloured and tight-fitting, but flamboyantly adorned with floral motifs that apparently defied analysis from the midst of the parterre. "… Can somebody please explain the enigmatic patterns?" asked David Patrick Sterns in the Philadelphia Inquirer. Another pressing question is what the fancy pants had to do with that plush blue dinner jacket. YNS was not the only one on stage departing sartorially from the norm. The male players of the Philadelphia Orchestra jettisoned the traditional white tie and tails for suits that did not veer beyond solid black except for a white hanky. Suffice to say that for once Yuja Wang, soloist in Shostakovich, was put in the shade. Although only she, to all appearances, sported a tattoo of Carnegie Hall's new "CH" logo, on her right arm. The Oct. 6 concert, available as a webcast on Medici.tv, represented the return of live music to the New York temple after a COVID hiatus of 572 days.
New life for Salle Pierre-Mercure
All concert halls are in recovery mode but Salle Pierre-Mercure is emerging from a doldrums that predates the panic. The 875-seat hall nestled in the Centre Pierre-Péladeau of UQAM was originally opened in 1992 with I Musici de Montréal as one of its anchor tenants. Soon the chamber orchestra under founding conductor Yuli Turovsky decamped because its middle-class subscribers, substantially from family-oriented neighbourhoods, did not care for the trek to the Latin Quarter. Now IMDM are back downtown, with a new principal guest conductor, Jean-François Rivest. The opening concert was on Nov. 4, five days before the season opener of I Musici's natural competitor, the Orchestre classique de Montréal, which has also decided to give Salle Pierre-Mercure a try. Will audiences cooperate? St. Denis Street is no longer a construction zone. At any event, the Société de musique contemporaine du Québec (SMCQ) remains headquartered in the Centre Pierre-Péladeau. Six of seven SMCQ programs in 2021-22 are in Salle Pierre-Mercure.
Carlisle Floyd, 1926-2021
The American composer of Susannah (1955), Of Mice and Men (1970), Willy Stark (1981) and Cold Sassy Tree (2000) died Sept. 30 in Tallahassee, Florida at age 95. "His compositional idiom is a highly personal blend of accessible melody, polytonality, and Americana, reflecting the Southern garden bed of his English-Irish-Scottish-Welsh transplantings," according to a tribute posted by Floyd's publisher, Boosey & Hawkes. A South Carolina native and son of a Methodist minister, Floyd, who trained initially as a pianist, invariably wrote his own librettos. He visited Montreal at least once, in 1999, for an Opéra de Montréal run of Susannah in the Théâtre Maisonneuve. This tale of Bible-belt shenanigans – sometimes said to be the second-most-performed American opera after Gershwin's Porgy and Bess – was given by the Manitoba Opera in November 2019 as the opening production of an inevitably truncated season. Costumes came from the OdM. Floyd's last stage premiere, by the Houston Grand Opera in 2016, was of Prince of Players, a chamber opera based of the life of Edward Kynaston, the last man to perform women's roles in Restoration theatre. His little-known non-operatic catalogue comprises (again, according to Boosey & Hawkes) "small- and large-scale song and choral cycles, a singularly challenging piano sonata, books of etudes, and several symphonic movements." Perhaps some enterprising presenter would consider arranging performances of these little-known works on the occasion of Floyd's centennial in 2026.
Edita Gruberová, Bernard Haitink, Udo Zimmermann…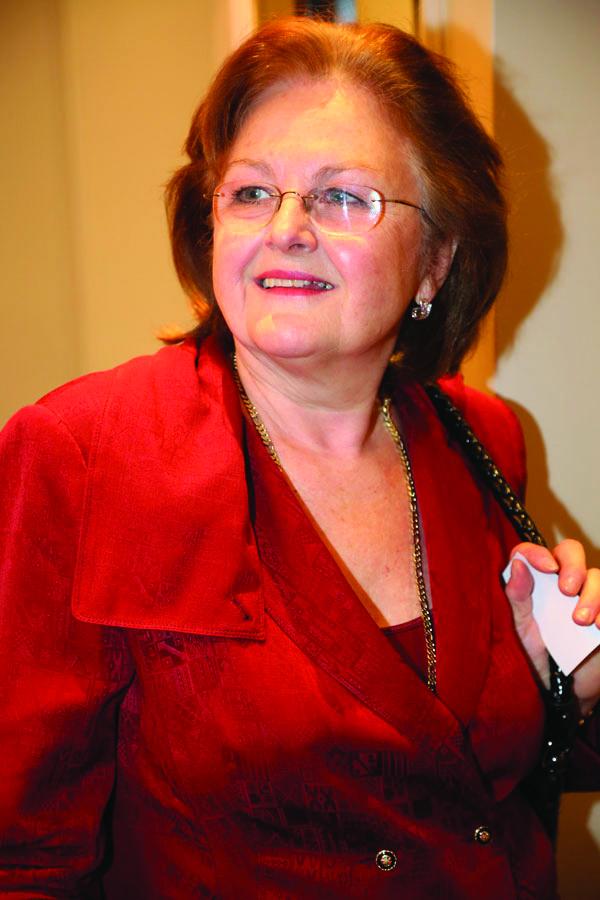 October was a touch month for musician mortality. The Slovak coloratura Edita Gruberová,  a resident of Zürich who was revende in Vienna and Munich, died Oct. 18 of a head injure (as most sources have simply described it). She was 74. Her last operatic appearance was at the National Theatre in Munich on March 27, 2019. What appeared to be a cellphone capture of the performance, farewell address and ovation was easily found on YouTube at press time.
Conductor Bernard Haitink passed away in his home in London on Oct. 21 at age 92. Chief conductor of the Concertgebouw Orchestra of Amsterdam for 27 years and the holder of positions with Royal Opera, Glyndebourne, the London Philharmonic Orchestra and the Chicago Symphony, this Dutchman led his last concert in 201
Udo Zimmermann, a German composer who occupied posts at the Dresden Semperoper, Deutsche Oper Berlin, Bavarian Radio and the Leipzig Opera – decreeing 27 premieres as director of the last house – died in his home town of Dresden on Oct. 22. Zimmermann is best remembered for The White Rose, a 1967 opera (rev. 1986) on the subject of the 1943 anti-Nazi student movement referenced by the title.
George Crumb, Sofia Gubaidulina…
A couple of composers are doing just fine in their 10th decade. The American George Crumb, known for such avant-garde classics as Black Angels (an anti-Vietnam War string quartet) and Vox Balaenae (a pro-whale trio for flute, cello and piano) turned 92 on Oct. 24. His Metamorphoses (Book II) for solo piano was given its premiere last December, by Marcantonio Barone, in Philadelphia. The Tartarstan-born Russian Sofia Gubaidulina, who lives outside Hamburg, turned 90 on the same day. Celebratory concerts and events worldwide include a Gubaidulina Day at the Gewandhaus in Leipzig. A new Deutsche Grammophon recording by that orchestra under Andris Nelsons includes her 2018 Third Violin Concerto (Dialogue: I and You) with Vadim Repin as soloist.
Bright Sheng makes a comeback
Having established a new standard of woke inanity by disowning Bright Sheng, the best-regarded member of its composition faculty, the University of Michigan has retreated from its intention to open a formal inquiry into his classroom conduct. Sheng's crime was showing the Laurence Olivier version of Othello in a class dealing with how Verdi adapted Shakespeare's play in creating the opera Otello. Olivier, you see, wore black makeup in the 1965 film. Sheng's actions, declared music dean David Gier – for what it is worth, a trombonist – "do not align with our school's commitment to anti-racist action, diversity, equity and inclusion." The instigators of the fuss were students who demanded that Sheng be "removed immediately from his position as the instructor of the undergraduate composition seminar" – a request with which the school complied, with the enthusiastic support of one of Sheng's fellow composition professors, an unknown folk fiddler by the name of Evan Chambers. Critical reaction to this madness came not only from sources of traditional liberal thought but also the Trotskyist International Youth and Students for Social Equality. "In the race-obsessed environment of contemporary American academia," runs an editorial on the subject, "it has become a crime to have students view one of Shakespeare's greatest plays as performed by one of the 20th century's greatest actors." Sheng's music has been performed by major orchestras around the world. He is perhaps best known for scoring the opening ceremony of the 2008 Beijing Olympic Games.
Fine finish for Fazioli
Bruce Liu famously won first prize in the Fryderyk Chopin International Piano Competition in Warsaw. He did so with a Fazioli, the Italian brand that has made considerable inroads over the last three decades on the Steinway near-monopoly. Other finalists opting for the Fazioli were Martin Gárcia Gárcia (third prize) and Leonora Armellini (fifth prize). Candidates had five instruments to choose from: a Fazioli, a Kawai, two Steinways and a Yamaha. Steinway remains overwhelmingly popular: Sixty-four of 87 contestants selected this brand. Well behind were Yamaha (nine pianists), Fazioli (eight) and Kawai (six). All the same, a few Canadian notables, including Angela Hewitt and Louis Lortie, openly express their preference for Faziolis. The company, founded in 1981 and based 60 kilometres north of Venice, made one of its important early sales to the City of Montreal. The instrument acquired in 1987 for the Chapelle historique du Bon Pasteur caused a political uproar on account of its then-formidable price tag of $82,000. A Steinway grand in this era went for a mere $68,000.
This page is also available in / Cette page est également disponible en:

Francais (French)