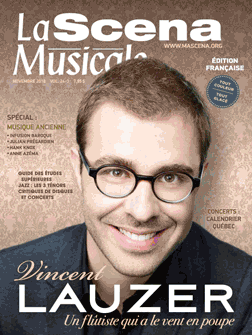 This page is also available in / Cette page est également disponible en:

Francais (French)
Like father, like son. Both Christoph Prégardien, the father, and Julian Prégardien, his son, are noted for baroque and classical opera and oratorio as well as 19th-century Lieder. Both have made highly-regarded recordings of Bach.
Julian, however, is taking a step farther than his father – and most singers this side of Barbara Hannigan – by conducting the St. John Passion while singing the role of the Evangelist on Nov. 22 for the Montreal Bach Festival at the Church of St. Andrew and St. Paul. (There will be a repeat performance on Nov. 25 at the Saint-Benoît-du-Lac Abbey in the Eastern Townships.)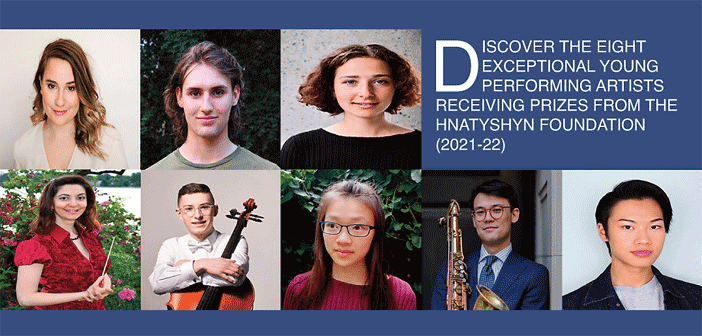 "Yes, I will turn around," he said from the Bavarian Alps, about 50 kilometres south of Munich, where he lives with his wife and three children. "I am not sure yet if I will use a score. For sure no baton.
"But for now, I will not conduct the B Minor Mass. I am not changing professions."
Prégardien is available to sing in this masterpiece and will indeed do so with the MSO under the direction of Kent Nagano on Dec. 4 and 5 in the Maison symphonique.
To say the tenor is a friend of the Montreal Bach Festival is putting it mildly. This is his third guest appearance.
Last year Prégardien directed workshops and masterclasses on the St. John Passion during which he coached and selected the students — from the Schulich School of Music, the Université de Montréal and the Conservatoire de musique de Montréal — who will be involved in the 2018 performance.
It is a good illustration of the dual role Prégardien has developed as a performer and teacher. At the pedagogically tender age of 34, he works as a professor of voice at the Munich Hochschule while pursuing s busy career in concert and opera. Sometimes, he admits, his students are not much younger than himself.
"I am not the 'master' who gives all his knowledge to the young students, which is one perspective on teaching in general," he explains. "But I have always felt the urge to exchange views and to give hints on music and singing, the technique and also the style."
Having started his concert career at age 19, Prégardien has as much professional experience as some vocalists of 45 or 50. This is not to mention his work as a choir boy in the Cathedral of Limburg, near the city of his birth, Frankfurt.
Prégardien learned the St. John Passion both as a chorister and by hearing his father sing the Evangelist. He reckons that he has participated in 50 performances. Thus his confidence in his leadership skills.
"My view of the piece has got clearer and clearer during the last years," he says. "I think I have something to say about that music."
Prégardien's repertoire is not confined to the baroque. Before arriving in Montreal he sings Schubert's Winterreise in Bremen, Salzburg and Dortmund with pianist Lars Vogt.
During the summer he played Narraboth in a new production of Strauss's Salome at the Salzburg Festival. He has sung the title role of Weber's Oberon and is looking forward to Max in Der Freischütz. Other roles on his résumé are Tamino in Mozart's The Magic Flute and Monteverdi's Orfeo.
Prégardien would love to bring Schubert's scandalously neglected operas to light. ("It's the link between Mozart and Wagner.") He is available for Mendelssohn and can imagine excursions into a 19th-century French repertoire.
There are, however, limits. Much as he loves to hear a good tenor sing bel canto, he foresees no Italian adventures for himself.
"I find that the colour of my voice doesn't suit the Mediterranean repertoire so well," Prégardien says. "There are so many singers who are very good in this and have no motivation to sing the Bach Evangelists or a Schubert Lied."
As an artist who grew up with the European masters of Early Music – his father numbering among them – Prégardien has a positive view of period instruments and is partial to fortepianos in classic Lieder.
"A Steinway is fine, very fine," he clarifies, "especially if it is played by a really good pianist.
"But the imagination that is fired when I hear just one note of a period instrument is so terrific. I just recorded Dichterliebe by Schumann with Éric Le Sage, a French modern-piano pianist. But I asked him to play a Blüthner piano from 1856 for this recording.
"He agreed. And from the very first moment we both were so much into this other instrumental world of the fortepiano. I would not say that I would be a hardliner and only do Schubert or Schumann or Mozart with period instruments. I am so happy that we can have both."
The Prégardiens often sing together in programs of duo arrangements of Schubert Lieder and traditional male part-songs. "The whole evening, the audience doesn't actually know who is singing what," the elder Prégardien says in a YouTube documentary.
Father and son get along well off-stage as well. "There was a short time of rebellion – or, I would say, emancipation – between 12 and 20-something," Julian says. "I didn't want to be so close to my father, but confident in myself."
The defiance did not last.
"I can always consult him when I have problem with career stuff or with voice technique issues, he's always there to give advice. Now we can conceive of each other also as colleagues. Not only as father and son."
Now for a difficult question. Should we worry about the allegation that the text of the St. John Passion is, in places, anti-Semitic?
"There is no doubt that there is an anti-Semitic perspective," Prégardien says. "I would never deny this.
"But the core of the piece, the central meaning, is not anti-Semitic. It stands for the life – or the end of the life – of one very special human being.
"It's not a question of whether you are a Christian or a Muslim or whatever. If you listen to this music and follow what is done to Jesus, the way he has to suffer, and why he can carry all this suffering, sorrow and pain, the reason that he does this and carries this all himself, then I think you are at a good point of understanding this music.
"Of course, the story is about cruelty, but in the end, it is about love."
This page is also available in / Cette page est également disponible en:

Francais (French)