This page is also available in / Cette page est également disponible en:

English (Anglais)
Qu'est-ce qui nous protège, nous pare et communique aux autres ce que nous sommes et ce que nous aimons ? Le vêtement ! Outils d'affirmation sociale et de communication, les vêtements nous renseignent aussi sur l'évolution des mœurs. Comme l'a si bien dit Miuccia Prada, « la mode est un langage de l'instant ». Armani a un jour déclaré que « la véritable élégance n'est pas celle que l'on remarque, mais celle dont on se souvient ». Gage de qualité, de style et d'élégance dans le monde, la mode italienne a évolué au gré des changements socioéconomiques, prenant son envol alors que le pays était en ruine au lendemain de la Seconde Guerre mondiale.
Le musée McCord propose du 26 mai au 25 septembre l'exposition Eleganza – La mode italienne de 1945 à aujourd'hui, en collaboration avec le Victoria and Albert Museum de Londres. Ce dernier a présenté en 2014, en primeur mondiale, The Glamour of Italian fashion 1945-2014, une exposition d'envergure sur la mode italienne qui a remporté un immense succès avant d'être reprise aux États-Unis.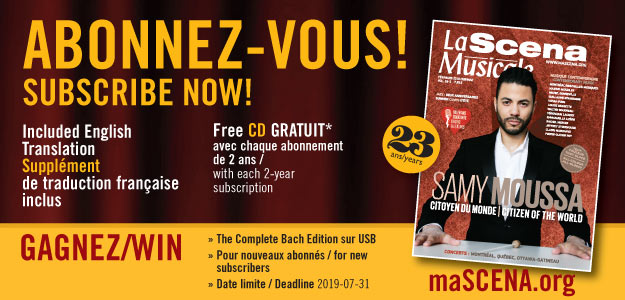 Caroline Truchon, chargée de projets au musée McCord, explique que « près du tiers des vêtements exposés seront nouveaux », la fragilité de certains vêtements commandant leur remplacement au bout d'un certain temps, sans compter que la mise en espace, le graphisme et le design de l'exposition sont exclusifs au musée McCord.
L'exposition, organisée de façon chronologique, offrira aux visiteurs un parcours thématique retraçant le fil de l'histoire de la mode italienne des soixante-dix dernières années. Tout commence à la fin de la Seconde Guerre mondiale avec les ateliers de couture de quartier reconnus pour leur savoir-faire et la qualité de leurs matériaux.
« Dans les années 1950, 80 % des vêtements étaient faits à la main », dit Caroline Truchon. Beaucoup d'Américains se rendaient en Italie pour y acheter leurs vêtements. Les couturiers et designers italiens de talent n'appartenaient toutefois pas à un mouvement prônant un style italien particulier. C'est Giovanni Battista Giorgini qui leur donnera une identité culturelle commune.
Giorgini propulse la mode italienne sur la scène internationale
Convaincu que la mode italienne pouvait rivaliser avec la haute couture française, l'homme d'affaires Giovanni Battista Giorgini organise, en 1952, un défilé dans la luxueuse « Sala Bianca » du palais Pitti, autrefois résidence des Médicis, associant mode et noblesse. Il convainc les acheteurs internationaux, notamment les grands magasins nord-américains. Florence est alors promue au rang de capitale de la mode. Simonetta Visconti, Emilio Schuberth, les Sorelle Fontana, Vanna, Germana Marucelli, Emilio Pucci, Avolio, Mirsa sont quelques-uns des stylistes ayant participé à ce défilé.
L'exposition consacre une salle à cet événement phare qui a catapulté la mode italienne sur la scène internationale. Giorgini a créé le « mythe de la continuité » selon lequel la mode italienne découle directement du savoir-faire de la Renaissance, époque marquée par la redécouverte des arts et de la culture. Pas étonnant que la mode italienne, plus qu'aucune autre, corresponde à un style de vie.
Les vedettes de cinéma contribuent à l'essor des designers italiens
Dans les années 1950 et 1960, Rome devient à son tour la capitale de la mode en raison des nombreux films tournés dans les studios de Cinecittà. Les vedettes de cinéma comme Audrey Hepburn et Elizabeth Taylor feront connaître les designers italiens. « On se souviendra du film Vacances romaines avec Audrey Hepburn et Gregory Peck », raconte Caroline Truchon. Marcello Mastroianni dans le film La dolce vita en 1960 popularisera le complet italien à l'échelle internationale. D'ailleurs, une salle de l'exposition présente l'ère du tailleur (années 1950 à 1960), parfait symbole d'élégance.
L'étiquette « made in italy » : un argument de vente infaillible
Dans les années 1970 et 1980, le prêt-à-porter triomphe. Après Florence et Rome, Milan devient la capitale italienne de la mode. Les grands noms de la mode comme Armani, Valentino et Versace deviennent des célébrités. L'exposition s'attarde au phénomène du « Made in Italy », une étiquette synonyme d'authenticité et de qualité qui sera apposée à tout ce qui est fabriqué en Italie, transformant l'image du pays à l'étranger.
Le public pourra donc admirer les multiples robes, créations et accessoires, entre autres de Valentino, Armani, Fendi, Prada, Dolce & Gabbana et Emilio Pucci, sans compter les photographies, dessins et extraits de films. Il pourra contempler les pièces de talents émergents comme Stella Jean et Fausto Puglisi et visionner des entrevues avec des artisans sur l'avenir de la mode italienne au 21e siècle.
Les enfants ne seront pas en reste. S'inspirant des confections de l'exposition et des couleurs festives, le camp de jour du Musée McCord leur proposera de fabriquer un robot et d'imaginer une mode éclatée futuriste. Ils pourront présenter le fruit de leur créativité lors d'un défilé… pour robots !
Selon Caroline Truchon, la particularité de l'exposition réside dans le fait que « ce sont les vêtements qui tiennent la vedette; on ne dresse pas un portrait des stylistes ». Audrey Hepburn a un jour déclaré que « l'élégance est la seule beauté qui ne se fane jamais ». Le Musée McCord, qui abrite la plus grande collection de costumes faits ou portés au Canada, lui donne raison.
---
Eleganza – La mode italienne de 1945 à aujourd'hui. Du 26 mai au 25 septembre au Musée McCord, 690 rue Sherbrooke O, Montréal. www.mccord-museum.qc.ca
This page is also available in / Cette page est également disponible en:

English (Anglais)