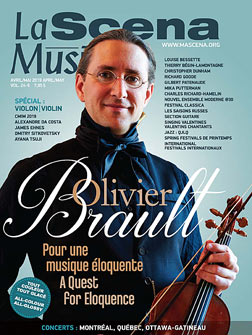 Advertisement / Publicité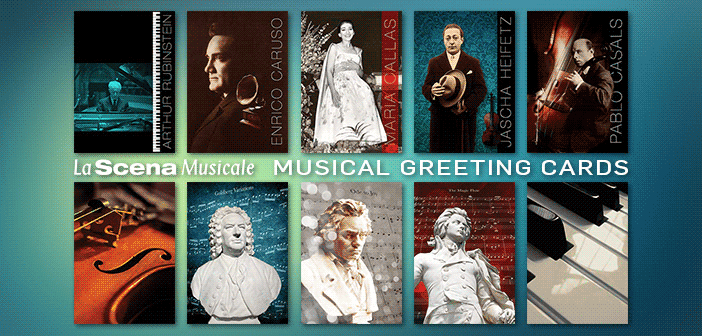 Op. 7 is an underplayed sonata," Richard Goode said from his home in New York. "A wonderful piece. I'm glad that people are hearing it one way or another."
But as to why his recording of this relative black sheep among Beethoven's 32 piano sonatas should have 98,039 YouTube views at the time of this writing, while the much more popular "Moonlight" Sonata boasts only 21,915 views, he has no idea.
Indeed, the American pianist, who plays for the Ladies' Morning Musical Club on April 28, was not even aware that his 1993 cycle for the Nonesuch label was available on the video-sharing website. "That they are is fine with me," he clarified.
Goode has always been more about content than marketing, which explains in part his reputation as a thoughtful musician and his worldwide identification with Haydn, Mozart and Beethoven. These central composers all figure on the LMMC program, along with Janáček and a relatively recent inductee to the Goode repertoire, Chopin.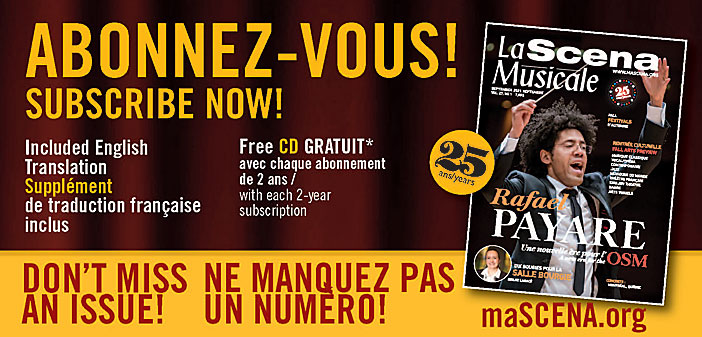 The Beethoven selection will be the Sonata Op. 81a, "Les Adieux" – a moderate hit at 25,532 views. Opening with a melancholy three-note theme over which Beethoven inscribes the word Le-be-wohl ("Farewell"), the sonata is one of the few clear cases of program music in the catalogue of this composer.
"Not only the way he uses the Lebewohl theme, but in the way, especially at the end of the first movement, the hands move apart to show the leave-taking of his friend," Goode explains. "It is all choreographed. I find it fascinating how he manages to combine strictness of form with pictorial detail. And dramatic detail."
The YouTube performance bears this out. Goode stuff. Not that he has consulted it lately.
"I'm a little bit embarrassed to say it, but I don't listen to my recordings," the pianist confessed. "If I listened and didn't like them, I would feel bad. If did like them, then I would think, 'I can never play it that way again.'"
Goode's unfamiliarity with his own discography was apparent a couple of years ago when, sitting in a dentist's chair, he heard  Brahms's Intermezzo Op. 119 No. 2 on the radio.
"I liked it," he recalled. "It corresponded to how I feel about the piece.
"My immediate comment was, 'I think it may be (Radu) Lupu. I like his Brahms playing a lot.'"
You can imagine the astonishment of the dentist and assistant when the announcer identified the pianist as Richard Goode.
"I don't know if it is so unusual," he said about this episode. "I just heard the piece the way I wanted to hear it but somehow didn't think that I had actually managed to play it that way."
None of this is to say that Goode takes a nonchalant view of recording. "You're trying to pin something down and create an ideal. When you try to do that consciously, you risk losing naturalness and flow of feeling."
Not all his work is as a recitalist. Apart from frequent concerto appearances – Goode was speaking to me the day after finishing a run of performances of Mozart's Piano Concerto No. 27 with the New York Philharmonic – the pianist is an avid participant in Lieder programs, lately with the soprano Sarah Shafer. They are fond of programming Fauré's La bonne chanson – a rare instance of a song cycle that adopts a positive perspective on romantic love.
French music is a relatively new interest for Goode, who has added Debussy's Préludes and Images to his active repertoire. Also solo piano works by Fauré, a neglected composer, even in France.
One reason might be the harmonic turbulence of Fauré's music, which Goode views as a badge of distinction, even if it makes it difficult to keep up with his thinking. "More modulations in a song of four pages than Wagner manages in a half hour," he says.
While Chopin is now a staple of his repertory – the Ladies recital concludes with the Impromptu in G Flat Major, four Mazurkas and the Fantasy in F Minor – Goode is likely to remain a go-to guy for the Viennese classics.
"I guess so," he said when asked whether he was content to be viewed as a continuation of the Austro-German tradition embodied by his teachers, who included Rudolf Serkin, Claude Frank (a student of Artur Schnabel) and Karl Ulrich Schnabel (the son of the same).
But a distinction needs to be borne in mind.
"I think that one of things that attracted to me to the piano is the idea of voice," Goode said. "In some ways for me the piano is a voice.
"Some of my teachers have been extraordinary architects. Serkin, for example. And he was a dramatic actor at the piano. But I'm not sure that the voice was as important for him as for me."
In the final analysis, however, the core of interpretation is the artistic use of time.
"When to make a point by moving ahead and when to slightly slacken the tempo," Goode says. "How much time to take in various parts, how to show the formal structure and the psychological structure.
"It basically comes down to what you think phrases express. And how to mean that with more intensity, more clarity.
"Very little of this is indicated by the Classical composers. It is only implied by certain things. That is one of the major roles of the performer's imagination: how to use time."
Goode's appearance is his seventh for the LMMC but the first since 1991. According to LMMC records, he first visited the society in 1961. April 28, Pollack Hall, Montreal. www.lmmc.ca.