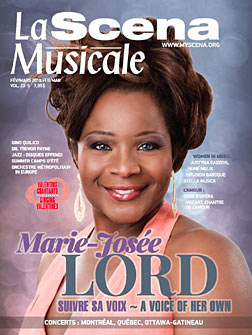 Advertisement / Publicité
This page is also available in / Cette page est également disponible en:

Francais (French)
The evolution of Western European music follows a pretty clear path. From Monteverdi to Gluck, Mozart to Wagner and Strauss to Schoenberg, the dominance of German (and Austrian) composers to the present looks very logical. A whole new world opens up if we dig deeper into the Eastern European classical music tradition.
While the evolution of Western music had a progressive order, developing continuously and consistently, the music of the Caucasus – and Armenia in particular – is characterized by abrupt and inconsistent development. This is due to the history and background of the region. There are, however, some similarities between the two traditions. For example, church music was a cornerstone in both cases. Secular music in the Caucasus was almost nonexistent.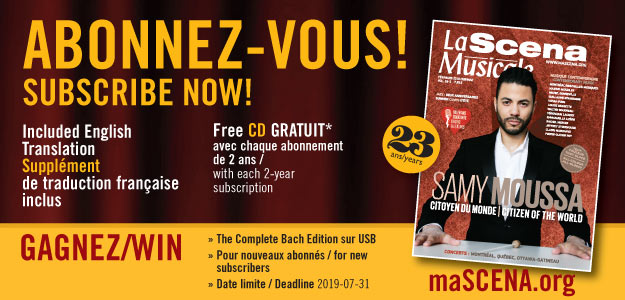 Beginning in the 13th century, the Armenian aristocracy was oppressed by intruding military forces. By the 15th century, Christian culture was suppressed in all forms of art. Consequently, only two types of non-Islamic music survived: church and folk music.
Even the oral tradition was often influenced by Muslim cultures. This is specifically noted by Komitas Vardapet, the Armenian ethnomusicologist and church choirmaster who believed that rural women kept "real folk music" alive.
After the Muslim invasions, Russian dominance raised different issues. Although within a common religious foundation, these composers had to combine Russian academic traditions with the colours of the music of their origins. Filled with energy and ideas, musicians had no developmental progression to guide them. Although they acquired relative freedom of expression, there was no solid knowledge base. They also had to navigate the inner restrictions and internal "multi-nationalism" of the Soviet regime.
These composers made an unbelievable leap. What took Western composers a few centuries to develop was condensed into one and a half centuries. Only 62 years separate the first Caucasian opera, Arshak II, composed in Armenia in 1868, and the creation of the first jazz band in 1930. All these new genres co-existed with the liturgical tradition of the Church.
Among the Caucasian composers, those who exerted the most influence are Hampartsoum Limondjian (creator of the Hampartsoum notation), Zachary Paliashvili, Komitas Vardapet, Alexi Matchavariani, Uzeir Gadjibekov, Arno Babadjanian, Vano Muradeli, Alexi Matchavariani and Aram Khachaturian.
Lack of interest in this music may be ascribed to the shortage of written material in English. Familiar with this music since childhood, I started my research in 2010 and came up with the Hidden Treasure performance concept. I have undertaken three research trips to Armenia and dedicated the first edition of the project to the people of Armenia. Based on many unknown pieces of music, the related documentation has resulted a dissertation and an album entitled Hidden Treasure, featuring the music of the Caucasus.
This page is also available in / Cette page est également disponible en:

Francais (French)