This page is also available in / Cette page est également disponible en:

Francais (French)
For its 50th season, the Centaur Theatre is poised to make a splash. This institution and its artistic director Eda Holmes will offer a veritable feast for theatre lovers.
Contacted in Toronto, where she was conducting rehearsals, Holmes revels in the fact that Montreal's theatre scene is alive and well in both linguistic communities. For her, the Centaur is as important for English theatre as the Théâtre d'Aujourd'hui is on the French side, and it so happens that these companies have been around for the same number of years.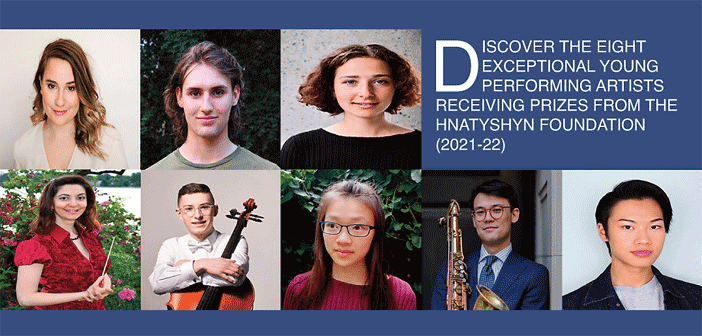 Does the company's history have a bearing on her work? To a point, in that it serves her as a guide and areference. Holmes states: "Maurice Podbrey, the founder and first executive and artistic director, would comb through various repertoires to dig out the best plays in order to reach the widest audience possible – that was his vision for an ideal theatre."
Podbrey championed the works of Montreal playwrights like Vittorio Rossi, David Gow, Linda Griffith, David Freeman, the comedian-philosophers Bowser and Blue and David Fennario, whose play Balconville put the Centaur on the map internationally. Podbrey first brought playwright Athol Fugard to our attention, which may well have to do with the fact that both were native South Africans.
"Because Podbrey led the Centaur for 28 years," Holmes says, "he created a repertoire for Montreal theatre that opened a window to the world. This, in turn, is the spirit that guided us in putting together our program this year."
Holmes picks up the story from there: "Under Gordon McCall's direction, the Centaur wanted to draw in Montreal audiences with more local content. In 2006, the City of Montreal Arts Council awarded it its Grand Prize, a first for an English-language theatre company in Quebec."
Around that time, the Centaur secured a hit with the production of Mambo Italiano by Montrealer Steve Gallucio, a play that eventually found its way to the big screen. Its third director, Roy Surette, banked on co-productions. In 2011, he landed a box office hit with Schwartz's: The Musical, a show co-written by the George Bowser and Rick Blue. Its success was so great that the company staged its first summer season run ever. Holmes took the reins as artistic director in 2017. "I want to take advantage of the Centaur's artistic assets", she says, "because they reflect a spirit of openness to the world found in Montreal's theatrical community."
Hailing from the American south, Holmes has a lot in common with her colleagues in the anglophone theatre community, including training at the National Theatre School. In fact, it is that school that enabled her to get her foot into the door of the Centaur.
"The Centaur really gave me my first job", she says. "I had just finished my training as a Director. I built a network of contacts here, and I only hope to maintain these privileged links with Montreal, which is part of my game plan for this year." What that means is that everyone involved in programming for the current 2018-2019 season has a Montreal story to tell.
Stories of Hope
The season opener, Choir Boy, is a striking choice. When asked why, she gleefully responds: "To tap into the issue of inclusiveness in the theatre world and the conversations surrounding it. It's essential for me and the Centaur to be a theatre for all Montrealers."
As for the staging of this play, there is an element of luck here, a little like stars falling into alignment. For one thing, an acquaintance from Shaw, Floydd Ricketts came to the city to teach African-American gospel Music. Then Holmes was taken by the work of a young Montreal Director named Mike Payette. After a brilliant staging of Hosanna at the Mainline and Centaur, this rising talent proposed Choir Boy to Holmes. Its author, Tarell Alvin McCraney, wrote the screenplay for Moonlight, the Oscar-winning film of 2017.
"Choir Boy tells the story of a young African-American blessed with the voice of an angel," Holmes explains, "one whose upbringing in a strict school can never repress his yearnings for freedom. This is a rarely told story about young men mustering more courage by the day to finally realize their goals."
The combination of Spirituals, gospel music, R&B as well as the heavenly voices of the gifted cast are all eagerly awaited in this production running from Oct. 9 to 28.
Anecdotally, Holmes adds: "Cast Member Quincy Armorer has a very critical views on society, and you know he once worked for the Centaur, selling tickets at the box office in his student days."
In November, the Centaur in cooperation with Canadian Stage will present The Children by Lucy Kirkwood. This Tony-nominated play and winner of the Writers' Guild of Great Britain prize is a drama that unfolds three years after a nuclear incident reminiscent of the one in Fukushima. The plot focuses on the responsibility of parents and citizens in a world beset by climate change and the devastating consequences of nuclear disasters.
Holmes sums it up: "The play is a love triangle that is no more, one that leads to sacrifice. The play shows us for who we are – "irresponsible" who refuse to look reality in the face when our children are trying to save the world."
The Children runs from Nov. 6 to 25 and stars Geordie Johnson, Laurie Paton and Fiona Reid.
The Centaur builds bridges between communities and is a valuable asset for that very reason. Eda Holmes says it best: "Building bridges gives us reasons for hope."
Translated by Marc Chénard
Choir Boy will play at the Centaur Theatre from Oct. 9 to 28 and The Children from November 6 to 25. The Centaur's anniversary benefit, opening with a cocktail reception followed by an auction, will be held on Oct. 16.
This page is also available in / Cette page est également disponible en:

Francais (French)