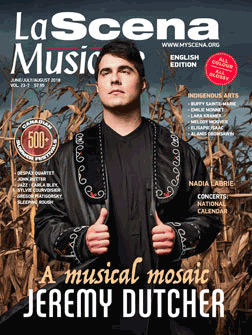 ECM festival fare…
Maciej Obara Quartet – Unloved
ECM 2573
Entering the ECM fold is an honour for any artist, and more so for those little known to the public. Such is the case of Polish alto saxophonist Maciej Obara. In his label debut, Obara leads a quartet including two Norwegians (Ole Morton Vågan, bass, and Gard Nilssen, drums) and Dominik Wania on piano. Curiously, the leader is very reserved, at times self-effacing to the point of self-erasure. But the real ringer here is the pianist. As a soloist, he is consistently engaging, and his accompaniments are no less interesting. Seven average-length tracks span this 50-minute side, of which the title cut was not penned by the leader but by the iconic Krzysztof Komeda, best known for his soundtracks to early Roman Polanski flicks. With its emphasis on slow tempos and languorous moods unfolding over open harmonies, this album is spiked by one energetic outburst ("Echoes") towards the end, where the saxophonist breaks out a bit. Canadian festival­goers will have the chance this summer to get a better idea of this band in a live setting. MC
Maciej Obara Quartet performs June 22 in Edmonton, June 25 in Victoria, June 26 in Vancouver and June 28 in Ottawa.
Django Bates'Beloved –
The Study of Touch
ECM 2534
The title of this newest release from the trio of pianist Django Bates pretty well says it all. As can be expected, the ­program is very homogeneous sound-wise, delicate and subtle. Several of the 11 pieces have been covered previously by the group, but are recast in new versions. A decade ago, the tri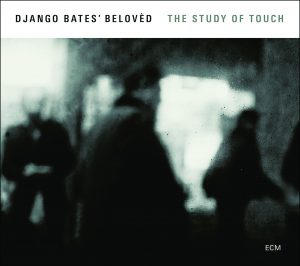 o covered the music of Charlie Parker, to whom they give a nod by including his tune "Passport." The tone is impressionistic, both lyrical and dreamy, yet not devoid of some ­virtuosic strokes. Still, gracefulness prevails, and the musicians mesh so well that  they are able to pull this off within pretty open forms. Swedish bassist Petter Eldh provides a solid foundation, whereas Danish drummer Peter Bruun adds his own precise and subtle touches to the mix. It takes several numbers for the music to open up a little more, but those come only towards the end. Even in those moments, the music never looses view of a most sensitive approach to melody. BG
Django Bates' Beloved performs June 26 in Ottawa.
Thomas Strønen – Lucus
ECM 2576
In this sophomore effort with his ensemble Time Is a Blind Guide, Norwegian drummer Thomas Strønen has produced an album totally in keeping with the ECM editorial line. It is also a natural extension of its initial 2015 release under the name of the group. Mix-and-match combinations are the order of the day, with special emphasis given to the violin and cello. both of which augment a basic piano trio. This instrumentation imbues the music with a predominantly chamber-like dynamic. To the leader's credit, he shifts the roles of the players, blurring the lines between soloists and accompanists and adding more spontaneity to the proceedings. While the music brushes with free improvisation, it rests on clear structural forms, very lyrical in tone but somewhat lacking in melodic contour. In spite of a few aimless moments, the group manages to deliver the goods with some conviction, the ­individual contributions enhancing the cohesiveness of their effort. AV
Thomas Strønen performs June 30 at the
Rochester Jazz Festival.
…and a couple of Swiss treats
Sylvie Courvoisier – D'Agala
Intakt CD305
A relentless explorer of new sounds, pianist Sylvie Courvoisier serves notice here with a strong new release. With bassist Drew Gress and
drummer Kenny Wolleson in tow, she ­delivers a program of nine originals. Each is like a universe in itself that demands a ­physical rapport with the instrument, both in purely visceral terms and sheer technical command. By and large, Courvoisier crafts a musical discourse that is both well-balanced and convincing in its rhetoric. The operative here, so it seems, is freedom, evinced not only in the daring of the improvisations but also in an ­almost systematic use of extended contemporary music playing ­techniques. This freedom factor also spills over in the dedications of several pieces, notably Ornette Coleman and Irene Schweizer, or the recently departed Simone Veil, a former French politician and Auschwitz survivor who also championed women's rights. Like a set of finely tiled miniatures, Courvoisier's compositions draw on several styles, influences and eras, and in such a way as to allow her musicians tap into the wellspring of their imagination. BG
Sylvie Courvoisier performs June 13 in Montreal
Samuel Blaser (with Marc Ducret, Peter Bruun) –
Taktlos Zürich 2017
HatOLOGY 747
Trombonist Samuel Blaser is clearly a force to reckon with on the international scene. Proof is the concert schedule posted on his website – a busy man he is. Having left his native ­Romandie (the French part of Switzerland) years ago, he settled in Berlin, from where he jets off to all corners of the world. This summer, he's on the trail in Canada for three dates with a new trio that pairs him with the French wizard plectrist Marc Ducret and Danish drummer Peter Bruun. This release, issued last fall, documents a live performance at a festival held a little over a year ago. Four tracks cover this 56-minute side, its pièce de résistance being the opener that clocks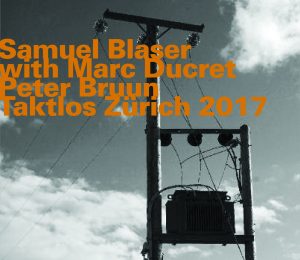 in at more than 24 minutes. Following that title, penned by Ducret, are two more of his originals, the second paired with a loose reading of a later work by Stravinsky ("Fanfare for a New Theater") and the album's closer, the next-to-last-track credited to Blaser. The musical fare here will surely appeal to those who dig sound-tweaking guitarists or fans of big blurry brass sounds, not to forget anyone who likes jazz with a definite edge to it. For those interested, check out concert excerpts of this group on YouTube by searching the name of this slide meister. MC
All translations by Marc Chénard
Samuel Blaser performs June 25 in Ottawa, June 26 in Toronto and June 29 in Vancouver.