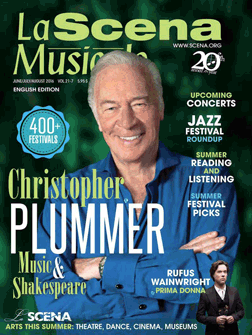 This page is also available in / Cette page est également disponible en:

Francais (French)
In autumn of 2016, Medici.tv, the popular web platform for musicians and music lovers that transmits hundreds of live and on-demand concerts and competitions, will launch a new website. The first part of the new site, which has a pedagogical focus, goes online in July, with the rest of the site coming in the latter part of the year.
Medici.tv started in 2007 as a web platform dedicated to broadcasting classical music concerts within Ideale Audience, a Parisian production company. Hervé Boissière had the idea to film the Verbier Festival in Switzerland and to broadcast the live concerts on the internet. Thus the site www.medici.tv was born. In 2010, with Ideal Audience wishing to focus on other activities, Pâris Mouratoglou, Hervé Boissière, and Didier Bensa (the president from the beginning) acquired the platform. It took five years to cover the company's early deficits and it is only in its sixth year that Medici finally reached a balanced budget.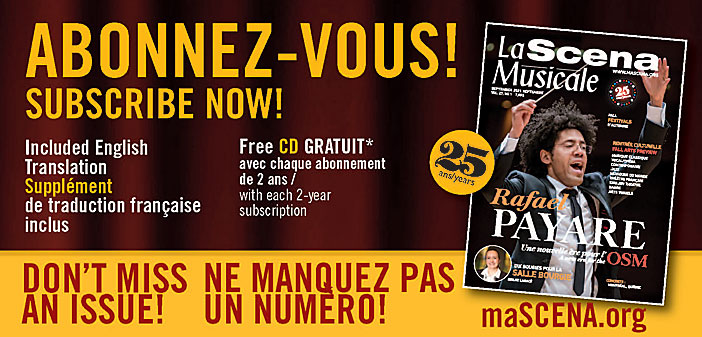 "The biggest change concerns the user experience, for which the expectations are constantly evolving," said Didier Bensa. "The site will present new ergonomics, an improved internal search engine, simplified navigation and ultimately deliver customized content based on the user's interests."
Bensa also wants Medici to extend its partnerships in Canada, in place since 2011. These past eight months, nine concerts from the Domaine Forget to the Orford Arts Centre, and via the Maison symphonique in Montreal and a competition in Calgary, were produced. In addition, many Canadian music events such as the Montreal Symphony Orchestra, Les Violons du Roy, the Orchestre Francophonie, the MIMC, and the Banff International String Quartet Competition will be broadcast. Similarly, they are working closely with CBC/Radio Canada. The collaboration also extends to many universities, music schools, and libraries across Canada, allowing almost 200,000 students and 300,000 visitors to freely connect to its catalog of 1700 titles. Today, Medici has about 320,000 subscribers, not counting visitors to the free version.
Bensa added, "Today, we believe that there are still a lot of partnerships to nurture with Canada which has our fourth highest number of visitors. There is a special pool of international talent and a very important effort is made with young people in schools. From one end of the country to the other, we see high quality musical groups, whether in competition, at festivals or in orchestras. This reality brings not only a large group of young and traditional music lovers, but also a very friendly atmosphere. Working in Canada is a real pleasure and the trust that we have built gives us great satisfaction. We will continue to focus our efforts to the development of production and to the visibility of Canadian talent."
Translation: Wah Keung Chan
This page is also available in / Cette page est également disponible en:

Francais (French)