This page is also available in / Cette page est également disponible en:

English (Anglais)
La plus admirée des dix sonates pour violon de Beethoven est la neuvième, que nous connaissons sous le nom de sonate « à Kreutzer ». Elle pourrait tout aussi logiquement être appelée « à Bridgetower », et l'aurait été si un désaccord malheureux n'était intervenu.
George Bridgetower (1778-1860) en a donné la première exécution avec le compositeur au piano et était probablement sur la bonne voie pour en être le dédicataire. Preuve en est une inscription du compositeur sur le manuscrit qui peut se traduire ainsi : « Sonate mulâtre composée pour le mulâtre Bridgetower, grand fou et grand compositeur mulâtre.(1) »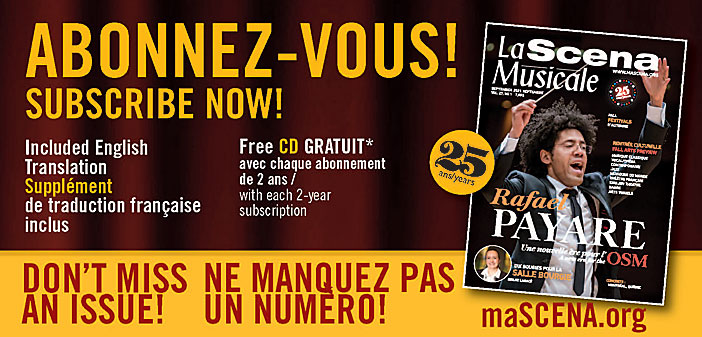 Malgré le ton apparemment humoristique, l'admiration de Beethoven pour Bridgetower était authentique. On peut même affirmer que les origines insolites du violoniste mulâtre expliquent en partie le style novateur de la sonate.
Au final, Beethoven choisira de dédier la sonate dans sa version publiée au violoniste français Rodolphe Kreutzer (1766-1831) qui ne l'a lui-même jamais jouée, sachant peut-être qu'elle avait été écrite à l'origine pour un autre musicien. Apparemment, Bridgetower a perdu la dédicace à la suite de remarques peu flatteuses qu'il aurait faites au sujet d'une femme qui s'est avérée être l'amie de Beethoven.
Bridgetower est né en Pologne d'un père d'origine africaine, probablement né à la Barbade, qui travaillait pour la maison Esterházy, et d'une mère européenne qui servait également dans une famille aristocratique. Les nobles cercles dans lesquels Bridgetower a grandi l'ont mis en contact avec les musiciens de l'époque. Il n'était pas le seul musicien d'origine africaine actif en Europe à l'époque. Mais alors que la plupart des autres musiciens afro-européens étaient tenus à l'écart, Bridgetower a surmonté les défis que comportaient sa race et sa classe pour être reconnu par ses contemporains. Son importance n'était pas non plus limitée à son association avec Beethoven. Dans un article publié en 1980 dans The Musical Quarterly, Josephine R. B. Wright émet l'hypothèse qu'« une chronique détaillée de sa vie […] comblerait de nombreuses lacunes dans nos connaissances actuelles de la scène anglaise de concerts de la fin du XVIIIe siècle et nous éclairerait sur le rôle qu'y a joué un prodige noir. »
Les talents de Bridgetower furent très tôt apparents. Comme Mozart à la même époque, il était étroitement supervisé par un père protecteur. À l'âge de 10 ans, le garçon s'était déjà produit dans les principales villes européennes, dont Londres. À 12 ans, en raison de problèmes familiaux, il fut placé sous la protection du prince de Galles. Ainsi, le jeune prodige eut la possibilité d'apprendre des meilleurs musiciens de Londres et est rapidement devenu un favori à la cour. Son éducation exceptionnelle explique en partie son ascension dans la société anglaise. Il est élu à la Royal Society of Musicians en 1807 et obtient un diplôme en musique à Cambridge en 1811.
La sonate « à Kreutzer », l'op. 47 de Beethoven, marque une rupture dans le genre. En 1803, année de sa création, les sonates et autres formes de musique de chambre étaient généralement jouées dans les salons pour divertir les invités. La sonate « à Kreutzer », plus qu'un simple divertissement, est une puissante déclaration. Elle est également exceptionnellement exigeante d'un point de vue technique. Comme le rapporte Hector Berlioz, même Kreutzer trouvait que l'œuvre était « outrageusement inintelligible ».
Le premier mouvement est d'un type qui n'avait pas été entendu auparavant. Dans ses huit sonates pour violon et piano précédentes, Beethoven donnait au piano le rôle principal, comme c'était la coutume pour les sonates pour piano avec accompagnement d'un instrument mélodique. Dans l'op. 47, les instruments ont des rôles égaux, avec peut-être une préférence donnée au violon. Et quelle tâche ! Ce partenariat sous haute tension est au cœur de la sonate. Beethoven l'a précisé dans la partition : « Quasi come un concerto ». Et en effet, les instruments semblent s'engager dans une bataille magnifique.
La précipitation et la joie de vivre dans lesquelles Beethoven se trouvait en 1803 ont sans aucun doute influé sur le caractère de l'œuvre. Le compositeur n'avait pas terminé la partition et Bridgetower dut retarder ses débuts de deux jours. La sonate fut finalement créée à midi le 24 mai. Tôt ce matin-là, Beethoven demanda à Ferdinand Ries de faire une copie de la partie de violon à partir du manuscrit. Bridgetower dut lire à vue le premier mouvement depuis une copie de la partie de violon faite à la dernière minute et joua le deuxième mouvement directement de la partition de piano en regardant par-dessus l'épaule de Beethoven.
Le premier mouvement, en particulier, semble être un geste passionné, un aperçu impulsif et non censuré de l'état d'esprit de Beethoven. La confusion et l'intensité exprimées dans la sonate pourraient bien correspondre aux sentiments du compositeur envers Bridgetower. On raconte qu'avant la création de la sonate, les deux musiciens étaient constamment ensemble. Il semble que Bridgetower ait grandement stimulé Beethoven en tant que personne et artiste.
La sonate « à Kreutzer » représente un changement tangible dans l'histoire de la sonate accompagnée. Elle porte le genre à un autre niveau. Elle apparaît également à la jonction des premières et deuxièmes périodes compositionnelles de Beethoven et est considérée comme la rupture du compositeur avec les normes de la musique de chambre.
L'œuvre est caractéristique – presque révolutionnaire – en raison de la nature dramatique de l'interaction entre les instruments et du niveau technique exceptionnel requis dans son exécution. Beethoven fut influencé par son amitié avec Bridgetower, qui joua probablement un rôle actif dans sa composition. L'égalité de traitement des deux instruments – la caractéristique la plus marquante de la sonate – est-elle un signe du respect de Beethoven pour son ami et un hommage à l'égalité raciale ? On ne saurait le dire. Cependant, avec la sonate « à Kreutzer », Beethoven nous donna l'un des morceaux de musique les plus frappants et fascinants de l'histoire. Cette œuvre audacieuse et puissante a fait forte impression et a inspiré des générations d'artistes.
 (1) Sonata mulattica composta per il mulatto Brischdauer [Bridgetower], gran pazzo e compositore mulattico.
This page is also available in / Cette page est également disponible en:

English (Anglais)