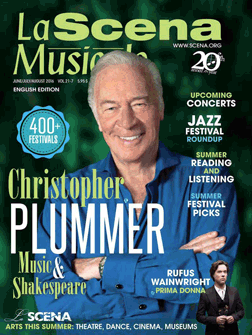 This page is also available in / Cette page est également disponible en:

Francais (French)
King Dave at Fantasia
The highly anticipated King Dave, by Podz – whose real name is Daniel Grou, director of the 19-2 series and of movies Les Sept jours du talion and Miraculum – will be presented at the opening of the international film festival Fantasia. King Dave is an adaptation of Alexandre Goyette's successful play, which tells the story of an aggressive and impressionable young man caught in a cycle of violence.
A genre film festival (sci-fi, horror, and others), Fantasia is known for its public's enthusiasm, which is loudly expressed during the projections. The largest genre film festival in America, it celebrates its twentieth anniversary this year. Each year, about a hundred movies from twenty countries are presented. Fantasia will take place from July 14 to August 2. The rest of the program is yet to be announced. www.fantasiafestival.com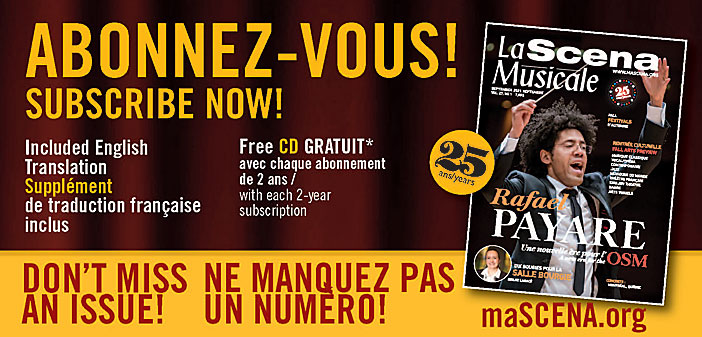 New award at The Montreal World Film Festival
The Montreal World Film Festival, which celebrates its 40th anniversary this year, will take place from August 25 to September 5. This year, the Golden Chelem awards are introduced. They will be awarded to producers and directors, along with grants totaling $1 million. At this time, the full program is not yet revealed. www.ffm-montreal.org
Film POP: A new cine-club
In March, POP Montréal's International Music Festival launched Film POP, a cine-club that has monthly projections. It aims to present documentaries or independent fiction movies with a musical touch. On June 27, you can see the rom-com Beyond the Lights, which chronicles the rise of a young artist. www.popmontreal.com
SPASM Festival
In October of each year, film festival SPASM presents unusual and cult films at the Club Soda, as well as the Total Crap event which presents the worst film. This summer, Montréal's nostalgic movie amateurs can see the classics Back to the Future III on July 30, 8:00 PM, and Ferris Bueller on August 6 at 7:00 PM. www.spasm.ca
Opera at the movies
Montréal's Beaubien theatre, Québec's Le Clap and Guzzo theatres, and several other venues throughout Québec regularly present opera productions by the Royal Opera House and the Opéra National de Paris. This summer, catch Donizetti's Lucia di Lammermoor on June 12 at 3:00 PM and June 16 at 1:00 PM at the Beaubien movie theatre, or Jules Massenet's Werther on July 31 and August 4 in several venues. The full schedule is available at www.operaaucinema.ca.
Classics at the Phi Centre
See beloved classics all summer at the Phi Centre, including Luc Besson's Nikita (June 13), Martin Scorsese's Taxi Driver (July 2), and Daren Aronofsky's Requiem for a Dream (July 12). On July 6, the Centre presents Tribeca Festival's best 2016 short movies. www.phi-centre.com
Louis-Ferdinand Céline
Starting on June 10, the movie Louis-Ferdinand Céline – Deux clowns pour une catastrophe will be shown in theatres. This French drama is adapted from Milton Hindu's (1916-1998) book, Louis-Ferdinand Céline, tel que je l'ai vu (The Crippled Giant). Hindus, a young American professor fascinated by the author's work, joins him without warning in Denmark, where the author of Voyage au bout de la nuit ended up exiled after accusations of antisemitism. With Denis Lavant, Géraldine Pailhas, and Philip Desmeules.
Au nom de ma fille
Franco-German drama by Vincent Garenq with Daniel Auteuil, Sebastian Koch, and Marie-Josée Croze. A father, whose 14-year old daughter was found dead during a stay at her stepfather's, suspects a murder. He fights to unmask the culprit, a struggle that will last 27 years. The movie is based on the Dieter Krombach case, a criminal case that occurred in 1982 Germany. In theatres June 17.
Our Last Tango
German Kral's musical documentary (Germany-Argentina) tells the love story between Argentina's two greatest tango dancers, Maria Nieves Rego and Juan Carlos Copes. They met as teenagers, and danced together for almost 50 years. Original Spanish version with English subtitles, starting June 17.
My Mother (Mia Madre)
An Italian drama by Nanni Moretti with Margherita Buy, John Turturro, and Giulia Lazzarini. A director makes a film whose main role is played by a famous American actor. Her artistic commitment mingles with personal anguishes. In theatres June 24.
Un moment d'égarement
Franco-Belgian comedy by Jean-François Richet with Vincent Cassel, François Cluzet, and Alice Isaaz. Two old friends spend their holiday in Corsica, in the company of their daughters. One evening on the beach, one of the girls seduces her father's best friend. Her father, who knows his daughter is in love, tries to discover the identity of her lover. In theatres June 24.
Translated by Michèle Duguay

Florence Foster Jenkins
Opera lovers will certainly be amused by comedy directed by Brit Stephen Frears (Dangerous Liaisons) on the life of celebrated American soprano and socialite who was ridiculed for her inability to sing in tune. With Meryl Streep and Hugh Grant. In theatres August 12.
This page is also available in / Cette page est également disponible en:

Francais (French)