This page is also available in / Cette page est également disponible en:

Francais (French)
OSM ON THE BALLOT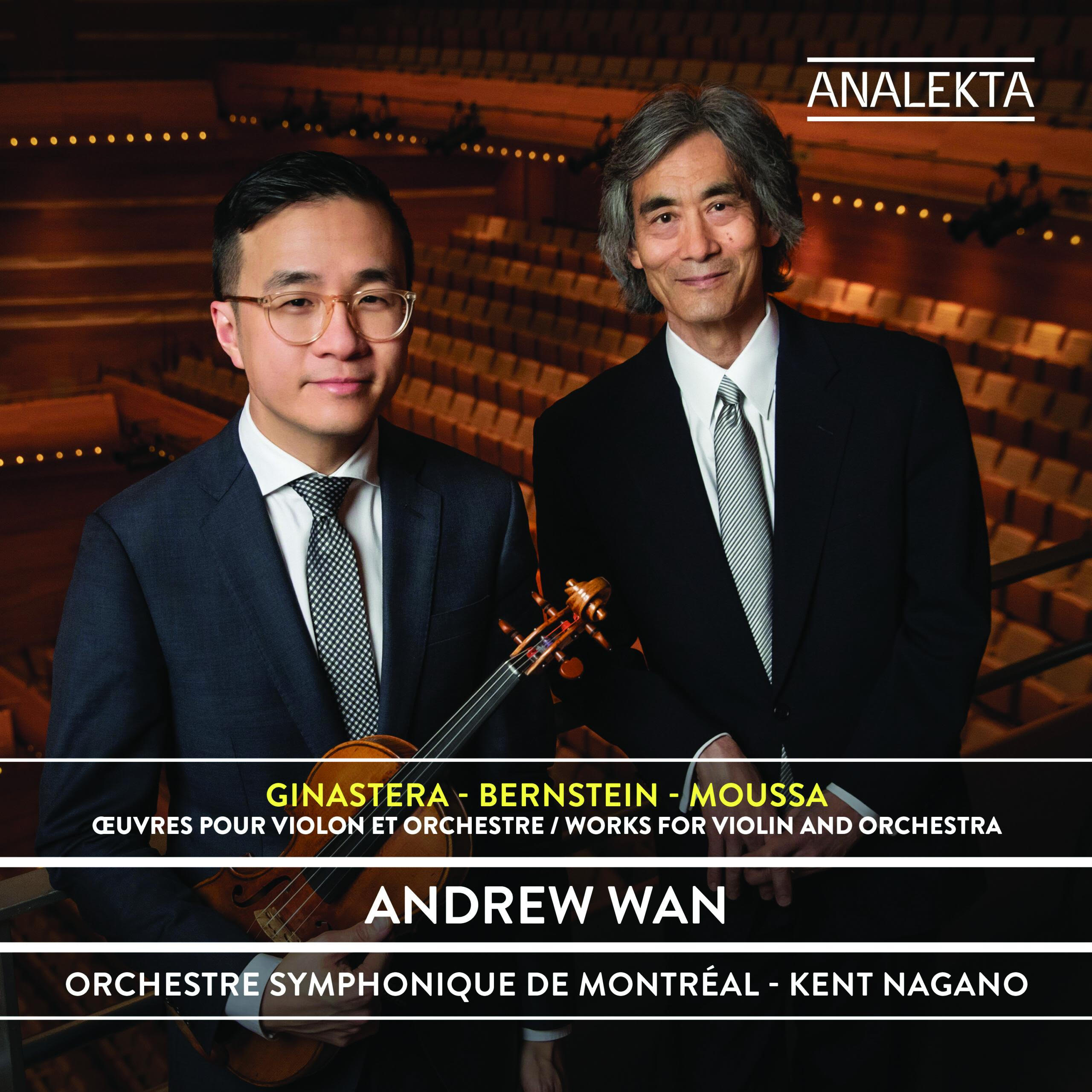 The Orchestre symphonique de Montréal is one of 10 nominees for the 2021 Gramophone Orchestra of the Year Award, the only annual honour given by the respected British magazine to be decided by public vote rather than in-house committee. Cited in the nomination is the Analekta recording of music for violin and orchestra by Leonard Bernstein, Alberto Ginastera and Samy Moussa with OSM concertmaster Andrew Wan in the spotlight and Kent Nagano on the podium. Other hopefuls are the Academy of Ancient Music, Accademia Bizantina, Bamberger Symphoniker, Berlin Philharmonic, Cleveland Orchestra, Philharmonia Orchestra, Minnesota Orchestra, Singapore Symphony Orchestra and Tonhalle-Orchester Zürich. Voting is online and unpoliced but the magazine is making a three-month trial available to Apple Music to facilitate listening to all the selections. The winner last year was the Philadelphia Orchestra under Yannick Nézet-Séguin. Voting closes on Sept. 13.
Go to www.gramophone.co.uk.
ANOTHER POST FOR 

JEAN-WILLY KUNZ
The French-born organist-in-residence of the OSM and artistic director of the Canadian International Organ Competition – not to mention professor of organ at the Montreal Conservatoire – has added titular organist of the Église Saint-Jean-Baptiste to his burgeoning portfolio. The new job includes assuming responsibility for the cultural activities taking place at the historic Plateau church as well as the adjoining Saint-Louis Chapel. The organ of Église Saint-Jean-Baptiste is a formidable Casavant of 1916 suited to romantic repertoire. Kunz's playbook runs the gamut from baroque to jazz.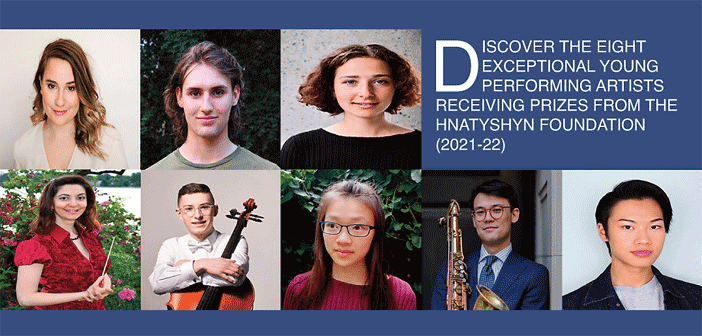 ATMA CLASSIQUE IN THE MAISON SYMPHONIQUE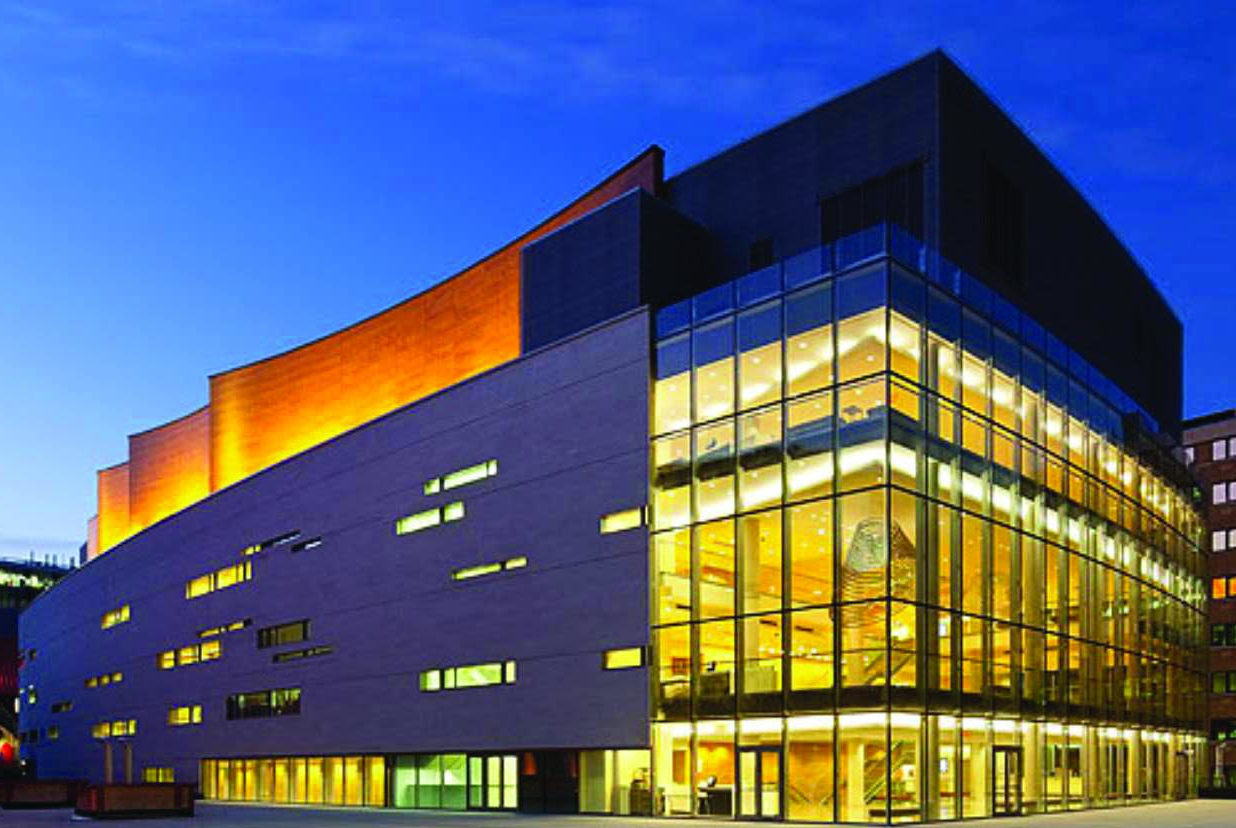 If the classical recording industry is in decline, someone forgot to tell ATMA Classique. The Montreal label has recorded no fewer than four albums this summer in the Maison symphonique. Yannick Nezet-Seguin and the Orchestre Métropolitain continued their Sibelius cycle with the Third Symphony; the Orchestre symphonique de Laval and Alain Trudel cut discs dedicated to the Second and Third Symphonies of Jacques Hétu (1938-2010) and a light program of works by Bartók (Dance Suite), Kodály (Danses de Galanta), André Prévost (Célébration) and Claude Champagne (Symphonie Gaspésienne); while I Musici de Montréal under former music director Jean-Marie Zeitouni put the finishing touches on a coupling of Strauss's Metamorphosen and Arvo Pärt's Symphony No. 4 that was left undone in the pre-COVID days in January 2020. A digital dynamo under its founding music director Yuli Turovsky, this chamber orchestra has returned to recording after a hiatus of 10 years. 
A YANKEE GOES HOME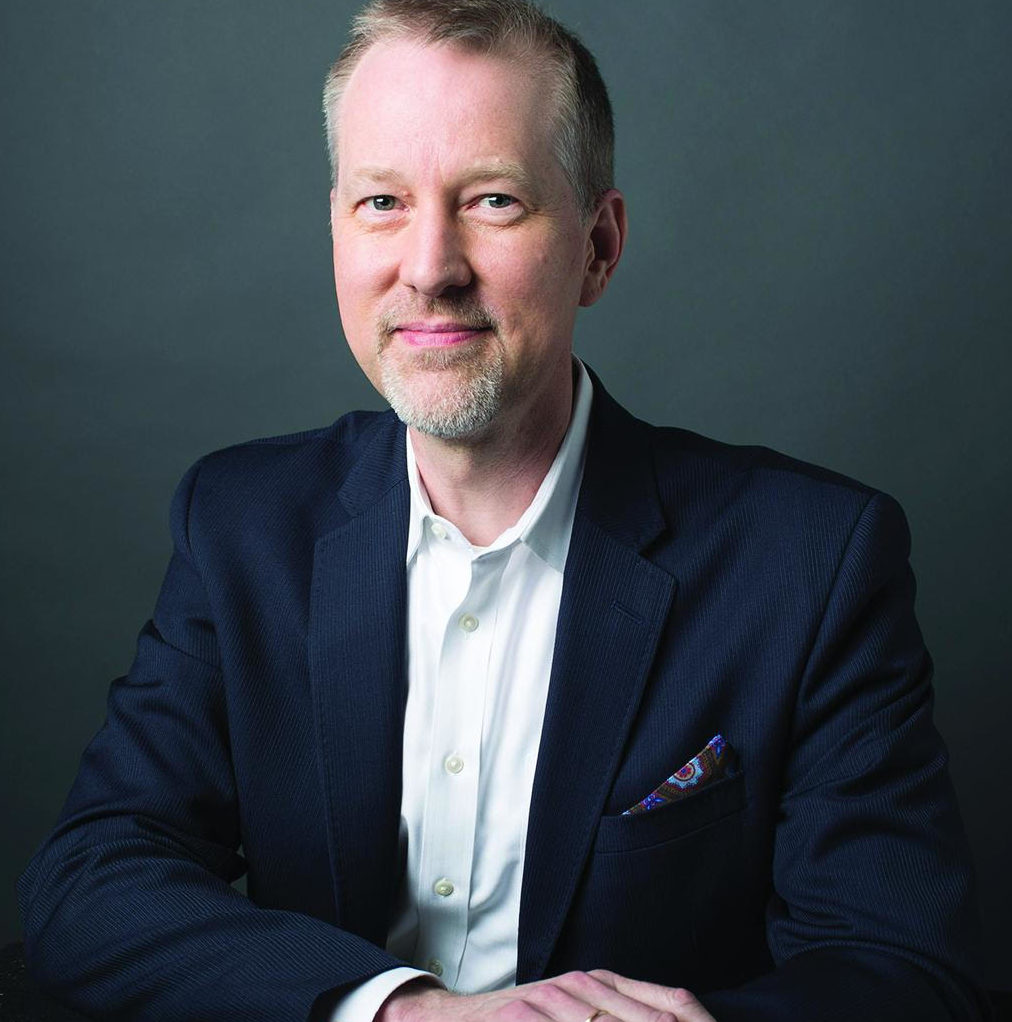 Scarcely three years after his arrival as CEO of the Toronto Symphony Orchestra, Matthew Loden (pictured) has accepted the position of dean of music at Rice University in Houston. The American moved to the TSO from the Philadelphia Orchestra, which he served as interim co-president. A TSO communique attributes to Loden the hiring of the orchestra's new music director, Gustavo Gimeno, even though the executive made clear in September 2018 that former interim CEO Gary Hanson "absolutely was someone who led the charge in this search." Another supposed highlight was his having "secured" a gift of $12.5 million from the estate of H. Thomas and Mary Beck. In fact, Catherine Beck, a daughter of these late philanthropists, is the chair of the TSO board of directors. Loden's departure follows the scandal-soaked exit in 2016 of Jeff Melanson and subsequent resignation of board members. Loden said in a statement that being closer to family played a role in his decision to relocate to Texas. TSO vice-president and chief of staff Roberta Smith takes over as boss in an interim capacity. 
Jeanne Lamon 1949-2021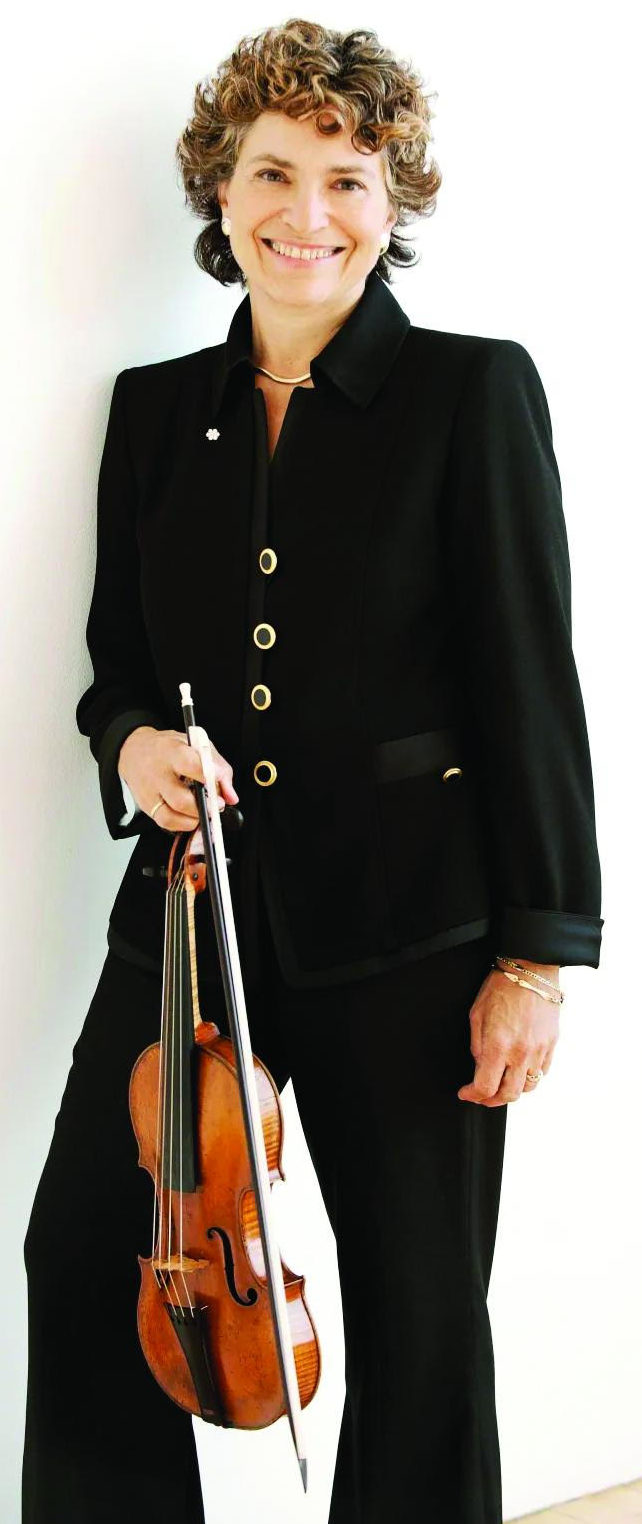 The violinist and former music director of Tafelmusik died on June 20 at 71 in Victoria, B.C., where she had retired with her partner, the 
cellist Christina Mahler. Born in New York, Lamon acquired the baroque bug in Amsterdam in the 1970s, moving to Toronto in 1981 to assume the direction of the fledgling baroque orchestra. Expanding on its counterculture base in the Annex neighbourhood of the city, she made it a recording ensemble to contend with, notably on Sony Classics and Analekta. One measure of the international stature of Tafelmusik was Lamon's decision to change the original spelling of her first name from "Jean" to avert gender confusion on the part of francophone music lovers. While remaining true to the baroque basics – the Tafelmusik discography naturally includes Bach's Brandenburg Concertos and Handel's Messiah – the orchestra moved steadily into the 19th century on her 33-year watch, producing a Beethoven cycle under the German conductor Bruno Weil and inviting Kent Nagano to lead a concert in Toronto including this composer's Fifth Symphony. Lamon encouraged multi-media approaches (as evidenced by the stylized Galileo Project video) and fostered a touring schedule that took the orchestra to Europe. Her name is memorialized by Jeanne Lamon Hall, the renovated facility in the orchestra's home base of Trinity-St. Paul's United Church.
MARXISTS MEET THEIR MAKER
Two politically active composers recently took their leave. Frederic Rzewski, an American whose greatest hit was an expansive solo-piano set of 36 variations titled The People United Will Never Be Defeated!, died in Italy on June 26 at age 83. Rzewski was an accomplished pianist who left to posterity a 16-page Cadenza (con o senza Beethoven) meant to be played (optionally, as the title suggests) after the first four solo-piano bars of Beethoven's Piano Concerto No. 4.
Also no longer with us is Louis Andriessen, a Dutchman who alternated between serialism, minimalism and brash sounds sometimes influenced by jazz. He died on July 1 outside Amsterdam at age 82. Among his inspirations was Workers Union, a piece scored for "any loud-sounding group of instruments" and no pitch in particular. Not all his music was political. In 1999 the SMCQ gave a performance in Montreal of De Materie (Dutch for "the matter"), a two-hour-plus cycle of four pieces for large ensemble and voices. "It is hard to make a conclusive observation regarding this carnival of opposites," this author wrote, referencing "his riot of 20th-century styles." Known to be mild-mannered despite the frequently raucous style of his writing, Andriessen was in town for this concert and a series of events at McGill. 
MORE FEAR AND LOATHING AT U OF T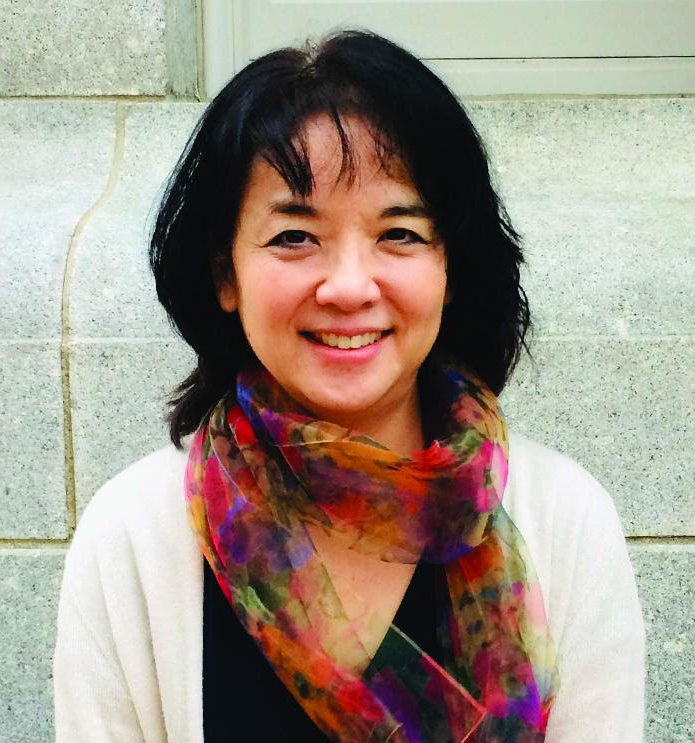 A hefty self-administered dose of identity politics has not inoculated the Faculty of Music at the University of Toronto from an attack by its own Undergraduate Association for fostering "a culture of misogyny, of fear of speaking out against sexual misconduct, and of systemic power abuse." No perpetrators are named in the accusatory document, and few incidents are described in detail, but hundreds of students, professors and alumni have nevertheless affixed their signatures to the demand for "serious action." A generally conciliatory response from outgoing Dean Don McLean notes that "it will be important to discuss the issue with incoming Dean [Ellie] Hisama (pictured), who will consult with others in the Faculty to determine the best path forward."

LOSIER IN PARIS AND VIENNA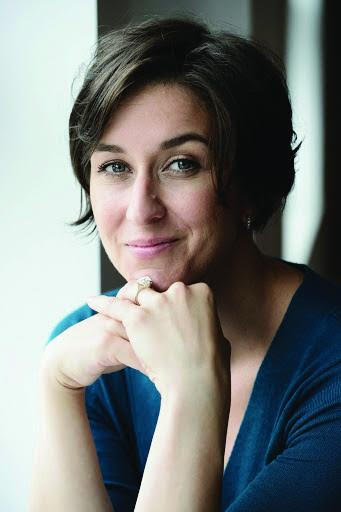 Michèle Losier has added Carmen to her fully staged repertoire. The Montreal-born mezzo-soprano appeared in the title role of Bizet's masterpiece in four performances in May and June at the Vienna State Opera – having sung it in a condensed version with the OSM in 2015 in Olympic Park. Alas, the new Vienna production is a trashy updating to the 1960s that has been dutifully cleansed of all exotic colour. Reviews are hard to find but there was a near-rave by Alexandre Jamar in forumopera.com for Losier's work later in June at the Paris Opera as Sesto in Mozart's La Clemenza di Tito. Apparently her performance was the evening's "real source of joy" as she was the only singer "to identify fully with the interpretation of her character" as decreed by the director Willy Decker. Another critic, Noémie Tessier, writing for the Olyrix website, praises Losier's expressive commitment, attention to the text and a firm tone that abounds in nuances.  
DUPUIS IN VIENNA BUT NOT SANTA FE
Losier was not the only Montrealer on the storied stage of the Vienna State Opera. Baritone 

Étienne Dupuis

 had a run in April as Valentin in a pretentious new production of Gounod's 

Faust

 with his Australian soprano wife 

Nicole Car

 as Marguerite. More recently the couple found themselves summarily cut from a July/August production of Tchaikovsky's 

Eugene Onegin

 at

the Santa Fe Opera. The cause had nothing to do with the New Mexico company or COVID 

per se

 but officials in the American Consulate in Paris refused to issue these non-American artists a 

National Interest Exemption

 to supplement the visas they had already acquired. "Based on what?" Dupuis asks in an Instagram 
post. " We will never know." The irony is that the Santa Fe Opera is an outdoor facility that presents a minimal COVID risk (although masking and distancing illogically remain the norm). Dupuis appears twice next season at the Metropolitan Opera – COVID and bureaucracy willing.

ALL-BLACK ORCHESTRA AT CARNEGIE HALL
On April 22, 2022 the Gateways Music Festival Orchestra will become the first all-Black classical symphony orchestra to appear at Carnegie Hall. The ensemble founded in 1993 by the concert pianist and educator Armenta Adams (Hummings) Dumisani performs Brahms's Haydn Variations, George Walker's Sinfonia No. 3, a new work by the genre-crossing pianist Jon Batiste, Florence Price's Symphony No. 3 and James V. Cockerham's Fantasia on "Lift Every Voice and Sing." Michael Morgan conducts. Take note that many all-Black ensembles have appeared at Carnegie Hall. This will be the first Black symphony orchestra. www.gatewaysmusicfestival.org
U DE M LAUNCHES JAZZ COMPOSITION CONTEST
The Faculty of Music at the Université de Montréal is seeking submissions to its new Sophie Desmarais International Composition Competition for Large Jazz Ensemble. There are two categories, one open to composers of all ages and one for students 30 and under. Entries in the student category should last five to seven minutes; entries in the all-age division, eight to 10 minutes. All should be written for a jazz ensemble of 17 (namely, the Université de Montréal Big Band). A vocalist and Latin percussion element are optional. Deadline for entries is Oct. 15. Winners will be heard in Salle Claude-Champagne on Nov. 25. As the name of the competition implies, it is supported by the Sophie Desmarais Fund. Prizes are $1,500 (student) and $2,500 (no age limit). www.musique.umontreal.ca.
This page is also available in / Cette page est également disponible en:

Francais (French)