This page is also available in / Cette page est également disponible en:

Francais (French)
User Ratings (

5

Votes)

3.7
Homage and Inspiration. Works by Schumann, Kurtág, Mozart and Christof Weiß
Iris Trio. Coviello COV 92002
Total time: 62:46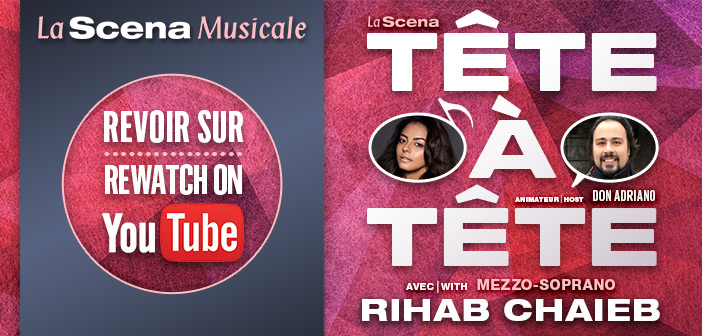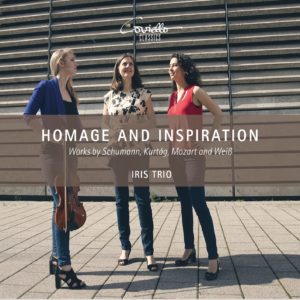 Music schools often spawn multinational collaborations. Having met in New York, the young members of the Iris Trio (Canadian clarinetist Christine Carter, American violist Molly Carr and Bulgarian pianist Anna Petrova) now hope to make the most of the not-exactly-limitless repertoire written for their combination of instruments. Mozart's so-called "Kegelstatt" Trio of 1786 is the wellspring of the formation, and it gets a nuanced reading here, with a forward-moving but unhurried treatment of the Andante first movement. Carter provides a fluid and polished top line; Carr applies a warm tone and keen melodic sense to her solos in the finale. Schumann's Märchenerzählungen ("Fairy tale narrations") are hit and miss: the Ruhiges tempo third movement is more compelling than the tiresome dotted-rhythm finale. The Hungarian modernist György Kurtág saw fit to write an Hommage à R. Sch., supposedly referencing the fictional characters that haunted and inspired Schumann. There are no perceptible references to this composer's music but the brief and epigrammatic five initial movements, followed by a lengthy sixth, are intriguing in their own right. Anyone with a taste for atonal nightscapes – or nightmares – will respond to this. Christof Weiß's Klaviertrio ("Gespräch unter Freunden"), starting with minutes of go-nowhere tremolos for clarinet, is of a lower order, although one can admire the ability of Petrova to enliven unenterprising scalar passages and give an atonal solo cadenza a certain momentum. References to Mozart emerge rather gratuitously at the 12-minute mark of this 17-minute mini-marathon. The commitment of the playing leaves no doubt that the participants are indeed "Freundinen." Those seeking to add to their clarinet-viola-piano collection should consider the mellow recording of Max Bruch's Eight Pieces Op. 83 by the Philon Trio on Analekta (AN 2 8923).
This page is also available in / Cette page est également disponible en:

Francais (French)