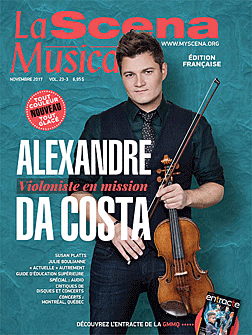 This page is also available in / Cette page est également disponible en:

Francais (French)
The advent of streaming platforms has radically changed the way people listen to music. Today music accompanies the daily life of millions of individuals, very often heard via portable devices. While this hyper-accessibility seems to be characteristic of a new relationship to art and culture, some aficionados continue to maintain and promote a more exalted conception of musical listening. This is particularly the case of Peter Qvortup, visionary and owner of the company Audio Note UK, for whom the vast majority of current audio devices offer only a partial — or even failing — experience of the pleasures of musical listening.
Genesis of an epic story
Originally founded by the Japanese ­innovator Hiroyasu Kondo, Audio Note has been working in the high-fidelity audio equipment sector since 1976. Not content with selling some of the most popular audiophile devices, the ­company has been manufacturing the majority of the world's electronic audio components. After a great success in the Southeast Asian market, the ­company decided in 1989 to ensure the worldwide distribution of its products. One year later, Audio Note launched one of its most emblematic models, the Ongaku. Critically acclaimed, this Class A tube amplifier also contained famous transformers made with hand-coiled silver windings.
When an unprecedented economic crisis hit the Southeast Asian countries in 1997, Audio Note split into two separate entities: Kondo Labs, which continued to operate in Asian countries, and Audio Note UK, which ­maintained control of European distribution.
Having worked in the company for several years as a distributor, Peter Qvortup acquired the English division of Audio Note in 1998. This transfer of power offered him the means to accomplish some unusual ambitions. He has been determined to push the high-end ­formula even further, and he considerably widen­ed Audio Note's range of products. While the original company focused on ­manufacturing amplifiers and accessories, Qvortup has invested heavily in research and development. This was how Audio Note started production of its own turntables, CD players, CD transport, DAC, speakers and other accessories, using the knowledge that has made the company famous since its ­foundation. To cope with the growing ­demand, Qvortup opened two more branches, in ­Austria and Lithuania, each of which ­specializes in the manufacture of ­certain products.
Very best and near-best
Audio Note offers an impressive range of ­products to satisfy both the most diehard ­audiophiles as well as listeners looking for more economical solutions. Among the state-of-the-art options, the M9 Phono Platinum Pre­amplifier for turntables offers an unparalleled listening experience. Entirely hand-welded, it is designed to get the best possible sound from any vinyl record pressed to the RIAA EQ standard. Audio Note also offers a wide range of preamplifiers and monobloc amplifiers for CD playback that are suitable for both purists and general listeners.
However, Qvortup also makes it a point to offer accessible solutions to less-fortunate -customers. He concedes that it would be easier for him to restrict his production to a well-endowed clientele, but he aspires first and foremost to ­introduce new generations to the pleasures of audiophile listening. It is in this context that offers a range of less expensive devices, designed nevertheless with the same quality standards. For example, the IZero integrated amplifier model (combined preamplifier and amplifier) is an excellent entry point into the world of high-fidelity audio.
Audio Note Music
In early 2017 Qvortup and Audio Note UK founded their own record company, Audio Note Music. Driven by the same desire to offer music lovers an absolute musical experience, Qvortup retained the services of the talented cellist Vincent Bélanger with whom he ­recorded his first album, Pure Cello (Audio Note Music, 2017). A resounding success, this recording presents remarkable interpretations of pieces by composers J.S. Bach, F.W. Grützmacher, M. Reger and G. ­Cassadó. The achieve­ment stands out for its great transparency, leaving lots of space for Bélanger's intimate ­subtleties.
More than a simple album, this recording is a true manifesto in an ­industry that tends to standardize music production. "How many recordings of Beethoven's Symphony No. 5 does a man need?" exclaims Qvortup when asked about Bélanger's choices of repertoire on Pure Cello. This desire to reveal to the general public still unknown parts of classical music ­corresponds well with Qvortup's ­humanistic aims. In this sense, ­although the audio quality of the recordings remains a major concern, it ­aspires more to deconstruct the idea that ­classical music is only for hard-core music lovers.
If Audio Note remains a leader in the high-fidelity audio market, it is primarily thanks to this desire to maintain the highest standards. Qvortup deplores the fact that, in a market that often equates music with a consumer product, the majority of sound systems cannot do justice to the performers' interpretations. From this philosophy flows a boundless commitment to making audio equipment an essential link in the chain that joins musicians to listeners.
The Audio Note UK team will display its equipment at the upcoming Montreal Audio Show, which runs from March 23 to 25, 2018. Audio Note will showcase, among other ­goodies, its latest platinum turntable, the TT3. Audiophiles be prepared!
Translated by Adrian Rodriguez
This page is also available in / Cette page est également disponible en:

Francais (French)