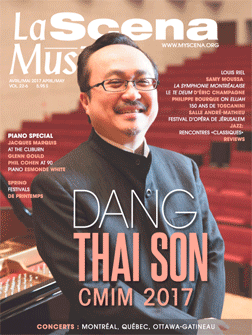 Montreal's Centaur Theatre presents two new plays that question our assumptions, challenge our complacencies, and mock our politically correct, self-congratulatory smugness.
Morgan Freeman, the iconic, Oscar-winning American actor, doesn't want your condescension. For him, an attitude of patronizing superiority – of disdain, even – inhabits the folds and air pockets of your blanket generalizations. "You're going to relegate my history to a month?" the 79-year-old actor said during a 60 Minutes ­interview in 2005. "I don't want a black history month. Black history is American history."
Clybourne Park (2011) is a sharply pointed stick of black and white American history. American playwright Bruce Norris has written a play about black aspiration, white flight, gentrification, racism overt and covert, and the corrosive forces of hypocrisy. He rips the mask off political correctness until nothing but chunks of mumbling flesh remain. There is no redemption here. The play's won a Pulitzer Prize, an Olivier, and a Tony.
The first act unfolds in an imaginary Chicago neighbourhood in 1959. Outwardly, it's about a middle-class white family, their black maid and a visitor from the neighbourhood association who wants to keep a "coloured family" from buying a house and depressing real estate values. But the play drills much deeper into the magma of human behaviour.
Bruce Norris rips the mask off political correctness until nothing but chunks of mumbling flesh remain.
Human beings are volatile, anxious, territorial, irrational, and impossible. Their divisions rive far beyond mere skin colour and the ­economics of real estate. At its volcanic heart, Clybourne Park conceals a mystery. A terrible incident has befallen this neighbourhood and this house. People watch, judge, and take a ­terrible pleasure in that judgement. They systematically destroy lives with their judgements, their cowardice, and their lack of true compassion (the type of compassion that costs you).
The second act unravels in 2009. Clybourne Park is now a black neighbourhood desired by whites for its proximity to downtown workplaces. Now a white couple wants to move into the same house and, well, raze and rebuild it. In a play saturated with ironies, one of the most delicious is the superior culture and taste of the black couple who represent the historically minded residents' association. They object to the "architectural changes."
Clybourne Park is a bold, entertaining, and dangerous play. Bruce Norris tells the truth but tells it slant. Blatant and unconscious racism punctuate the action. A series of toe-curling racist jokes spike awkward pauses and unfinished sentences. Asphyxiates of humour, sarcasm, and pain stifle communication. But for those who have ears to hear, the play transcends its surface features. It roils in a dimension where greater monsters roam.
In a world that elevates dogma above reason, facts, and argument, it's dangerous to speak truth to obfuscation, political correctness, and the wars of social justice. Social justice warriors will label you a racist, a bigot, a homophobe, a misogynist. And the label will stick.
Redemption suggests itself here
Although not as searingly vicious a piece of theatre as Clybourne Park – redemption suggests itself here – Bed and Breakfast (2015) nurtures its own poignant dramedy and darkling soul.
A gay Toronto couple inherits a house in the country. They transform it into a "chic and modern" Bed and Breakfast. Will they survive the judgements of their new, rural neighbourhood? Can they find happiness and community in this provincial world? What friendships, kinships, ­secrets and revelations will harm or heal them? This is a play about acceptance, identity, and finding a place to call home.
Canadian playwright Mark Crawford has composed a skillful, skitteringly contrapuntal duet of "being out" in small-town Ontario. Two actors play dozens of male and female characters – from narrow-minded rednecks and awkward high school boys to a hilariously bitchy, truth-telling drag queen. Their medium is words: internal and external mono-dialogues of consciousness, knowledge, ­denial, and hope made flesh.
We sympathize, laugh, and grieve alongside them. Isn't a successful life all about finding a place to explore the possibility of happiness? One's right to one's sexuality is a part of that happiness. And so is the ability to change. As Ray the drag queen comments: "Change isn't easy. But if you don't change, you just stay the same, and where's the fun in that?"
Why can't we all just get along?
When 60 Minutes host Mike Wallace opposed Morgan Freeman's views on black history month and asked how racism can end, Freeman responded with a simple answer. "Stop talking about it," he said. "I'm going to stop calling you a white man, and I'm going to ask you to stop calling me a black man." Can we apply the same courtesy to a gay population that includes Michelangelo, Oscar Wilde, and Alan Turing?
Our divisions will never go away. But plays like these make us see them more clearly. We become aware of our mistaken notions of human ­perfectibility. We wise up.
And this is why we go to the theatre.
---
Clybourne Park runs April 4 to 30. Ellen David directs Matthew Gagnon, Marcel Jeannin, Liana Montoro, Lisa Bronwyn Moore, Eleanor Noble, Kwasi Songui, and Harry Standjofski.
Bed and Breakfast runs April 25 to May 21. Krista Colosimo ­directs Paul Dunn and Mark Crawford (original direction by Ashlie Corcoran). centaurtheatre.com