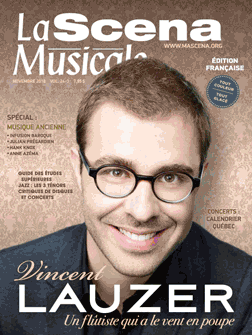 This page is also available in / Cette page est également disponible en:

Francais (French)
Baroque music first enjoyed a resurgence in popularity in the 1970s and has never looked back. Nowadays, the works of major figures like Bach, Handel, Vivaldi and Couperin continue to be in the public eye, as are those of their lesser-known contemporaries.
The performance of Baroque music, notably on records, has gone through different stages. The first, dating back to the 1930s, belonged to the pioneers who brought it to centre stage. Its guiding lights were cellist Pablo Casals, harpsichordist Wanda Landowska and guitarist Andrés Segovia, who included Bach in most if not all of their recitals. One never tires of listening to those great performers decades later, because they all felt that this music of an older vintage could still connect with their audiences, who knew little about it back then.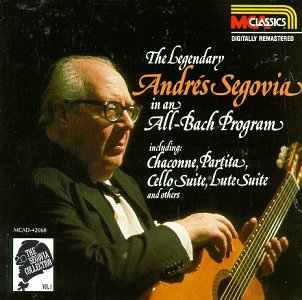 In the 1950s and 1960s, baroque music received another boost when the leading symphony orchestras and their star conductors like Otto Klemperer and Herbert von Karajan launched a flurry of concert performances and studio recordings. Chamber orchestras also contributed to this groundswell, with conductors like Karl Ristenpart, Jean-François Paillard and Karl Münchinger leading the way.
Beyond each group's instrumentation, stylistic traits or the musical temperament of their leaders, all Baroque ensembles shared one common trait, namely, a homogeneity of sound. All instruments complied to the silky sound of modern instruments in which voices must meld, the strings producing a predominantly fat sound with lots of vibrato, very much the norm for symphony orchestras.
Yet, that lofty balloon burst in light of a controversy surrounding the performance of this music on period instruments. The forebearer was the Concentus Musicus Wien, an ensemble co-founded by Nikolaus and Alice Harnoncourt in the 1950s. Amid a list of albums issued in the 1960s and 1970s, its 1964 recording of Bach's Brandenburg Concertos was a game-changer for baroque music performance. I remember the shock it created as though it were yesterday. In 1970, I began working as a clerk in a record store, the first of many such jobs. Music lovers were either baffled or enthralled by the rough edges, the texture in which orchestral voices, imbued by the spirit of counterpoint, were vying for equality without ever becoming one, never letting up on the conversation, each expressing its personality and distinct voice.
Which is to say, the musicians were using period instruments! Flutes lacked resonance and eschewed vibrato, trumpets and brass blared like hunting horns, oboes and flutes sounded like cackling crows. This was no pretty-sounding music, with the heavy-handed accents of the romantics. Instead, it was living music, full of relief and rhythmic buoyancy, with a sense of drama of its own volition. But it came at a heavy price, the necessity to master those instruments first before attempting to lighten the sound and the rhythmic flow, objectives that took some time to realize.
This new way of thinking eventually became the accepted norm for the performance of Baroque music. But the instruments themselves were never embraced wholeheartedly. There are plenty of name-brand musicians and ensembles that take their cues from this musical canon without forsaking modern instruments. The essence of an "authentic" performance then is to find something in the music that speaks to us.
This approach to performance and the recordings documenting it have led to the steady growth of Baroque ensembles with constantly renewed personnel, some devoted to period instruments, others content to play modern ones. Younger musicians are more interested than ever in the Baroque period; some have quickly mastered its instruments and a livelier approach to rhythm, likewise the choppier sound and increased interaction between players. But there was never was a need for musicians to unlearn their ways. Instead, they rose to the challenge in as fresh a way as possible, allowing them to master the style and their instruments rather quickly. The same can be said of vocalists: younger voices with less vibrato produce a lighter sound and are thus able to invest the music with a new sense of drama.
This performative approach was not restricted to the Baroque period. It spilled over into the subsequent eras of Classicism and Romanticism. There is, for instance, a sense of lightness and liveliness in a recent Beethoven cycle by Kent Nagano. Even if he relies on a so-called authentic Baroque approach, his version sounds new in relation to the music at hand.
Musicians in Quebec and elsewhere in Canada took notice. Think of Glenn Gould's 1955 recording of the Goldberg Variations: it is a hallmark that left a lasting impression on a whole generation for its emphasis on bringing out each voice equally with added rhythmical lilt. The list is long. The following are but a small sample of distinguished ensembles in the field: Tafelmusik, Studio de musique ancienne de Montréal and Arion, all of which are acknowledged by local audiences for their concerts and music-lovers in other markets for their recordings. All this is proof that this music of the past still has its place today. Audiences young and old respond to Baroque music more enthusiastically than ever because of its inspirational power to transcend the ages.
Translation by Marc Chénard
This page is also available in / Cette page est également disponible en:

Francais (French)