Advertisement / Publicité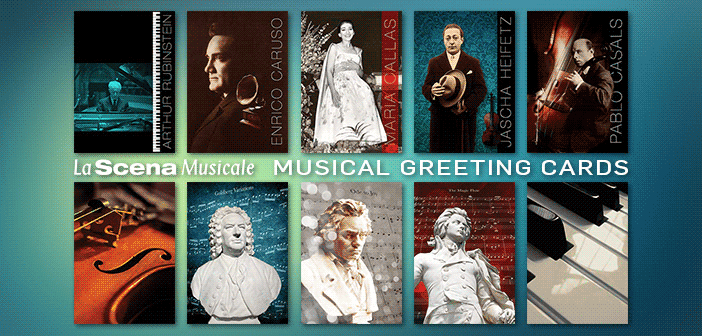 This page is also available in / Cette page est également disponible en:

Francais (French)
On the 150th anniversary of Confederation, it is fitting to pay tribute to the great artists Canada has promoted throughout history. This text will focus on some of Canada's greatest tenors. We should remember that their talents and distinguished careers, and those of other Canadian artists, have been overshadowed by major entities such as CBC/Radio-Canada. Programming dedicated to promoting Canadian talent has been constantly downsized, and this problem must be solved.
Raoul Jobin, Léopold Simoneau, Jon Vickers, and Ben Heppner have been selected for this article. I chose these four tenors because each has left their mark on classical music in a special way.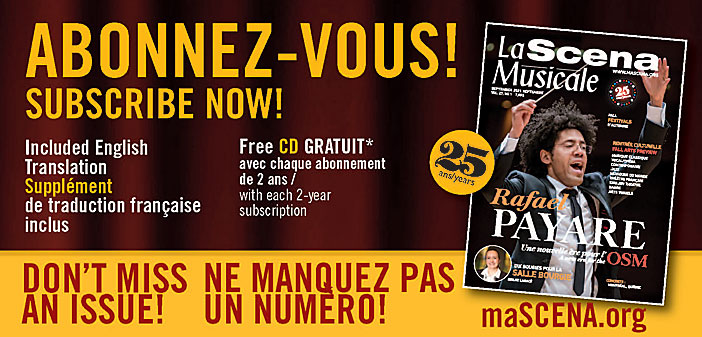 Raoul Jobin (1906–1974) was born into a working-class household in Quebec City. He was the first tenor to sing at Opéra-Comique de Paris in the 1930s and the first to sing at the Metropolitan Opera House in the 1940s. In addition, he sang on many other international stages. He was the first tenor, coupled with Georges Thill, to present French repertoire of his time. Of the operas that Jobin brilliantly performed, it is worth noting Carmen by Bizet, Faust and Roméo et Juliette by Gounod, Werther by Massenet, and Lohengrin and Die Meistersinger von Nürnberg by Wagner. Jobin was a lirico-spinto tenor, i.e., a lyric tenor capable of singing strongly whenever required. He truly believed that dramatic expression mostly came from clear diction, intonation, and respect to the score. When we lend an ear to his performance of Don José in the final scene of Carmen, it sounds like we have heard this music for the first time, since the music is free of any melodrama. Jobin had a warm timbre and trumpet-like sound. In other words, he had a high register that did not feel pushed. Aside from pursuing a singing career, Jobin was voice professor at the Conservatoire de musique de Montréal and manager at the Conservatoire de musique de Québec between 1961 and 1970.
Léopold Simoneau (1916–2006) was the greatest Mozart tenor in the 1950s along with Anton Dermota. Simoneau also hailed from a working-class household in Quebec; he got started in performance with shows in France and on the world's major stages at the end of the 1940s. He pursued a career as a soloist and in tandem with his wife Pierrette Alarie, a superb coloratura soprano. Although Simoneau sang a lot of French and Italian repertoire, he greatly contributed to Mozart operas. We are fortunate to have an impressive discography of Simoneau's performances, including tenor title roles in Così fan tutte, Die Zauberflöte, and Die Entführung aus dem Serail, all operas by Mozart, and Bizet's Pêcheurs de perles and Gluck's Orphée et Eurydice. These recordings are still influential today. Simoneau's elegant and relaxed voice was never more charming than when he was given a boost of childlike enthusiasm to get him out of his shell. Pay close attention to his role of Tamino in Die Zauberflöte recorded by Karl Boehm. You will hear a love-struck young man willing to defy death for his lover. We hear a resounding, yet elegant, Simoneau. Like Raoul Jobin, Simoneau was professor and head of artistic direction at Opéra du Québec in 1971.
A native of Prince Albert, Saskatchewan, Jon Vickers (1926–2015) took us to another universe with dramatic tenor roles—also known as heroic tenors when voice power enables a step into heavy Wagnerian repertoire. Vickers was known for his roles of Tristan, Florestan, Otello, and Peter Grimes; his career flourished between the end of the 1950s and the end of the 1980s. His performance as Florestan in Beethoven's Fidelio (Klemperer recording label) is still considered one of the greatest vocal performances on record. Vickers's voice was fit for a church, since it resonated well in large spaces with awesome power. Because Vickers greatly emphasized dramatic quality in performance, he constantly changed his voice to highlight contrasts and dynamics, which some critics thought was excessive. He believed, however, in identifying the singer's dramatic character, even when he was one of few singers seeking to find the character for his acting role on stage. Vickers remained firmly planted during his lifetime, since he combined music and agricultural work—he was a farmer—at the peak of his career.
Of course, we can never forget about Ben Heppner, born in Murrayville, British Columbia, in 1956. He was a great lyric tenor before becoming a dramatic tenor. Like other tenors, Heppner embarked on an international career playing noteworthy roles of Tristan, Florestan, Otello, and Peter Grimes. He tackled these vocal roles with great power and softness typical of a lyric voice without pushing sound. This gave way to stability from low to high registers—a rarity among voice types. Dramatic roles are often shouted in high tessituras, particularly in Wagner's operas. Singers become exhausted after continual singing for many hours. This was not the case with Heppner, though. As we know, such an asset cannot last for long. In 2014, Heppner made the wise decision to retire after discovering that his velvety sound was disappearing. Since then, he has become a radio host.
These great tenors are strong evidence of the quality of Canada's artistic community. Canadian singers have left a mark on performing specific roles and types of lyric singing at some point in their careers.
Translated by Dwain Richardson
This page is also available in / Cette page est également disponible en:

Francais (French)