Advertisement / Publicité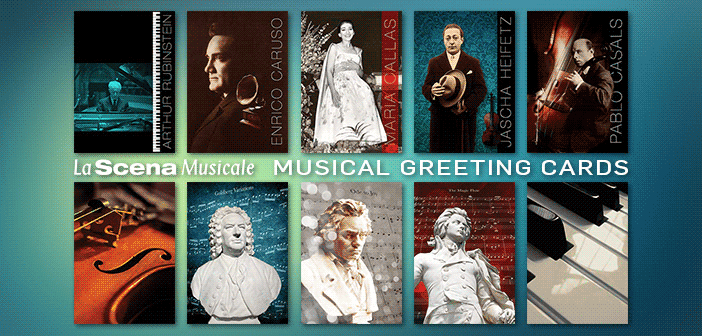 This page is also available in / Cette page est également disponible en:

Francais (French)
True to tradition and confident of success, the Orchestre philharmonique du Nouveau Monde will perform Mozart's Requiem twice on Nov. 10 under the baton of its own Michel Brousseau. Presented by Mundia Productions, the concerts in Notre Dame Basilica bring together five musical organizations: the Orchestre philharmonique du Nouveau Monde, its choir, the Chanteurs de Sainte-Thérèse, le Chœur Tremblant and the Ottawa Classical Choir.
Brousseau has a passion for the Requiem, having conducted it many times. Mozart died while working on it, aged 35. As Brousseau explains, "It's an unfinished work and we still don't know for sure what was written by Mozart and what was completed by his pupil, Süßmayr. We do know that Mozart wrote the Kyrie fugue, which is representative of his genius. Süßmayr's contribution is of a comparable standard, which makes it an extraordinary work."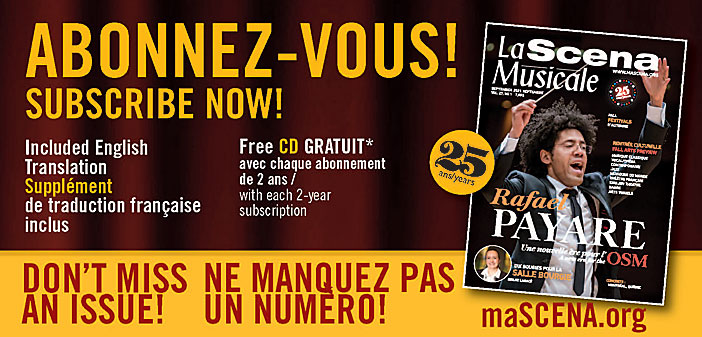 Four soloists will join the 200 choristers and 30 instrumentalists: Maria Knapik, soprano; Stéphanie Pothier, mezzo-soprano; Éric Thériault, tenor; and Krzysztof Biernacki, baritone. Their voices "work beautifully together and create a lovely sonority," says Brousseau.
Bringing together so many people is a challenge, but "one of the positives of this arrangement, unlike other events where the choirs are rehearsed by different conductors and then have to combine their performances, is that in our case we benefit from close cohesion because we've already been working together. Since we've played the Requiem several times, we've fine-tuned our performance, yet we still discover new subtleties each time we open the score."
The first part features Ukrainian pianist Vasyl Kotys, the winner of multiple international prizes, including the Palma d'Oro International Competition and the Verona International Piano Competition. He will play Mozart's Piano Concerto No. 20 in D minor. "What a delight to welcome this talented young pianist," says Brousseau.
Next summer the collective will embark on a European tour of Vienna, Salzburg and Prague, with the Requiem. Around 150 choristers will have the unique opportunity to sing the legendary work in Vienna in the same place where Constanze Mozart had her husband's great unfinished work performed. It will surely be a moving and rewarding experience.
Mundia Productions, in partnership with the New World Philharmonic Orchestra, present Mozart's Requiem Nov. 10 at 3 p.m. and 8 p.m. at Notre Dame Basilica in Montreal. www.mundiaproductions.com
This page is also available in / Cette page est également disponible en:

Francais (French)