This post is originally from the
source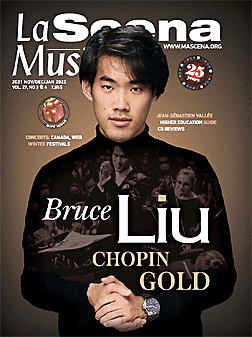 This page is also available in / Cette page est également disponible en:

Francais (French)
Giorgia Fumanti released her 12th album, Mystic, on Aug. 22. It was recorded ­during the pandemic, during which her father died. The music reflects her loss.
"It was a big shock when the pandemic began," she says. "My parents live in Italy, and I followed it from there to its arrival in Quebec. The beginning of 2020 had me ­worried, and then it was Quebec's turn. It was a major break in my career, with no ­concerts or travelling."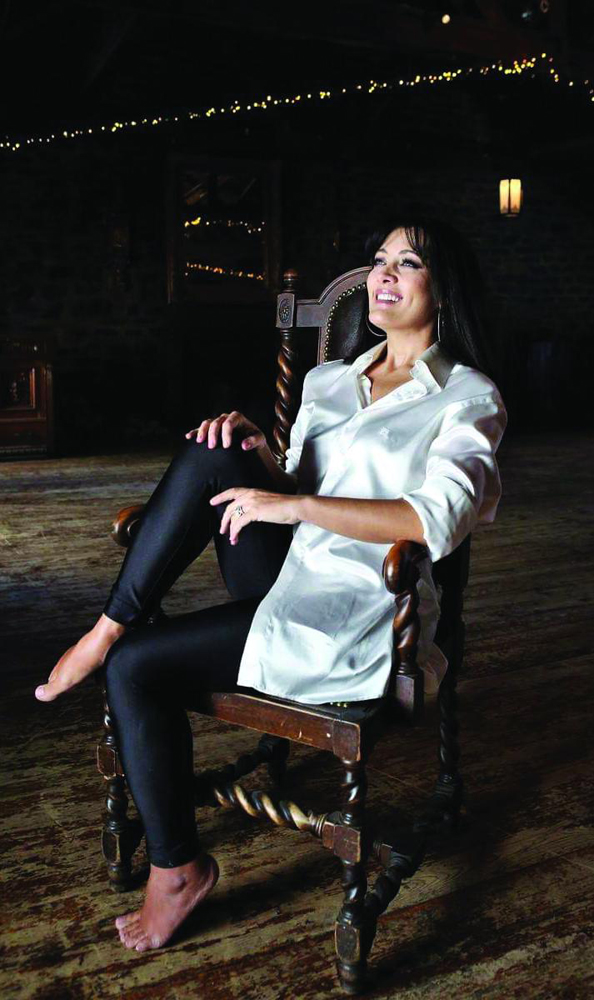 However, as soon as she could, the singer returned to the studio to create Mystic. "The album is a gift. Music has always done me good."
The album contains famous classical pieces that Fumanti adapted to her voice, including Ravel's Bolero, the Intermezzo from Mascagni's Cavalleria Rusticana and ­Piazzolla's Libertango. She chose instrumental pieces, believing that music is an instrument to raise our spirits and allow us to dream.
She wanted to escape from the gloom of the pandemic. "We began the album at a time of fear, with bad news and worry everywhere. We took the time to record lengthy songs, not ­really thinking about marketing, just for our own benefit. We wanted to inspire people."
When her father died, Fumanti decided to pay tribute to him by dedicating the album to him and adding some more personal pieces, such as Parole per mio padre by Gino Vannelli and Papa can you hear me by Michel Legrand. In these, you can hear her vulnerability. You can also hear the voices of her four children.
This personal ordeal was accompanied by moments of joy. "It was all very worrying at the start," she says, "but we had just adopted a child in August 2019, and lockdown ­allowed us to strengthen the bond between her and us. We got the best we could out of the situation.
"Also, we were on the DPJ [youth protection]list as a potential foster family with a view to adoption, and in August 2020 they gave us a two-day-old baby. The pandemic may have put life on hold, but we were busy enough with four kids at home!"
Fumanti lives in Quebec in the Laurentians. This contact with nature was a great help ­during lockdown. "We're so lucky to be among trees. Nature is so beneficial and provides an escape from life's worries. During that time, we learned to live in and appreciate the present."
This is in keeping with her principle of ­giving as much love as possible, and not ­worrying about the future. She's delighted to have recently been told that her family can keep the baby, who turned 1 this summer. "It's very demanding being a foster family, but I'm glad because what I've always dreamed of has come true. I'm more at peace than before and I think this is reflected in my music and my album."
Last December Fumanti was delighted to meet her musicians again for a large virtual concert. "It was very strange to be there with masks on and with social distancing, but we all needed to do the concert and perform for an audience," she says. "It was the high point of my year".
"It was hard, though, because an actual audience is vital for the magic of a perfor­mance, but at least with a virtual one you can reach out to an audience worldwide. That's useful."
This autumn, Fumanti began a concert series in Quebec, and in spring 2022 she will tour ­Europe. After that, health measures permitting, she'll go on to Asia, where she's very popular.
She is looking forward to going there again to perform. "I'm a very dedicated mom and my family is my number-one priority. While music plays a huge part in my life, it must ­always come second to my family".
"Everything has its own pace and I'm not in a hurry. When the moment's right, I'll travel, preferably with my family." The easing of ­restrictions in concert halls also means she can perform Christmas concerts here in Quebec.
In 2019, Fumanti was appointed Ambassador for Peace by the Universal Peace ­Federation following a show in Central Park in New York to mark the International Day of Peace as declared by the United Nations.
"It's a heart-warming honour, she says. "Music has always been a source of well-being and has comforted me in difficult times in my life. I bear this in mind when I'm recording: People need to be comforted."
This page is also available in / Cette page est également disponible en:

Francais (French)