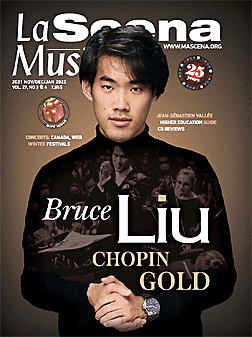 This page is also available in / Cette page est également disponible en:

Francais (French)
La Scena Musicale offers a selection of holiday season gift ideas for music lovers
The Opera House Documentary & 50 Years at Lincoln Center Collection (SET)
$58.00 / $52.20 USD. Members: $46.98 USD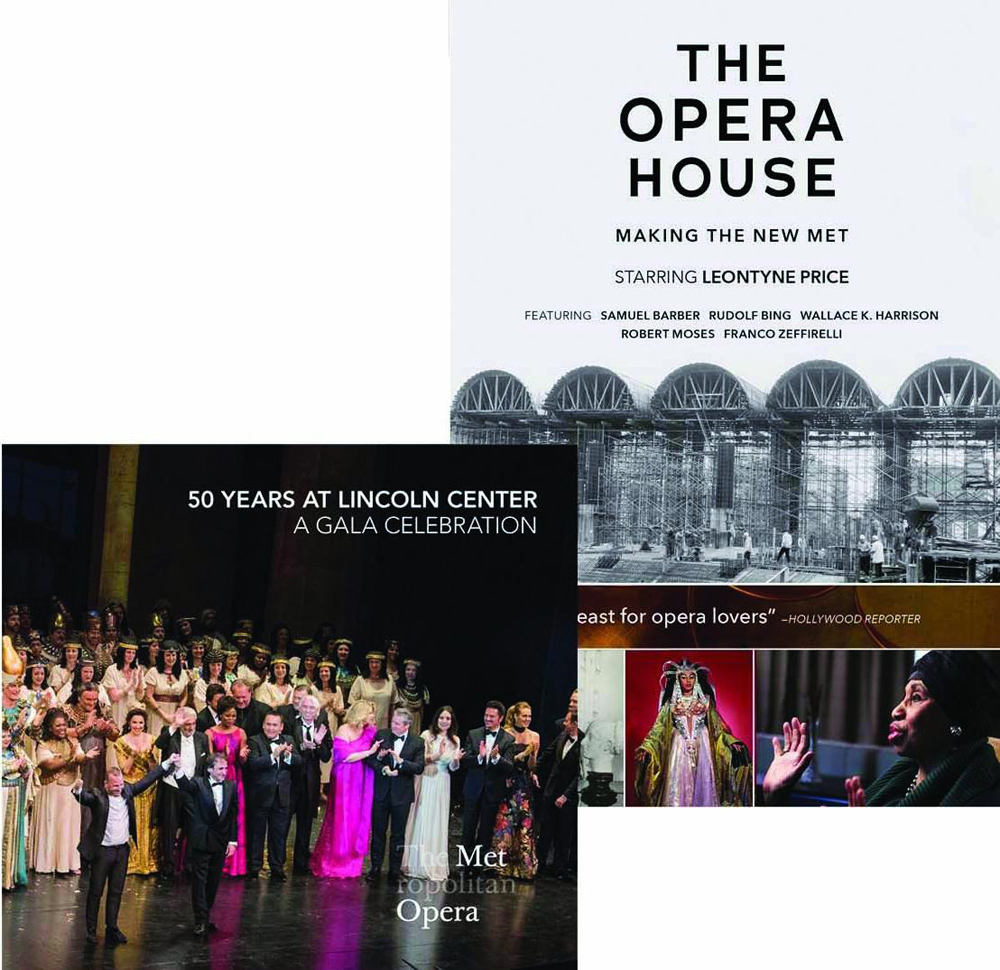 This 2-piece set celebrates the storied and rich history of the Metropolitan Opera House in the last half century. First, The Opera House, a film by award-winning documentary filmmaker Susan Froemke, surveys a remarkable period of the Metropolitan Opera's rich history and a time of great change for New York. Featuring rarely seen archival footage, stills, recent interviews, and a soundtrack of extraordinary Met performances, the film chronicles the creation of the Met's home of the last 50 years against the backdrop of the artists, architects, and politicians who shaped the cultural life of New York City in the '50s and '60s.
Second, a three-CD set called 50 Years at Lincoln Center. On May 7, 2017, the Met celebrated its golden anniversary in Lincoln Center with a spectacular gala featuring some of the greatest artists in opera. From Renée Fleming's ravishing "Porgi, amor" to the brilliant high Cs of Javier Camarena's "Pour mon âme!," Anna Netrebko's  show-stopping "Un bel dì" to Dmitri Hvorostovsky's heroic surprise appearance singing "Cortigiani, vil razza dannata," this recording captures the magic of a unique and magnificent night at the opera. Packaged with a 40-page booklet composed of articles from Playbill, the gala concert dinner program, timeline, and photos. Tom Inoue
La Fanciulla Playing Cards (2 Deck Set)
$18 USD
Love the "card scene' in Puccini's La Fanciulla del West? You might even enjoy playing solitaire with Metropolitan Opera's two-deck set of playing cards. One deck is backed with images of Enrico Caruso as Dick Johnson in the Met's 1910 premiere of the opera, the other with Renata Tebaldi as Minnie in the 1970 production. The sticker price is fair enough even in U.S. funds. Needless to say, they are poker cards. Act fast to ensure Christmas delivery. And no cheating! Arthur Kaptainis
2021 Vintage Opera Posters Wall Calendar from MetOpera
$24.95 USD
For fans of opera: the New York City Metropolitan Opera has put together a very lovely new wall calendar for 2022. It consists of a very fine selection of 12 beautifully detailed, colour illustrations from the early 20th century featuring posters and artwork from Tosca, Madama Butterfly, La Bohème, Turandot, La Traviata and more. While these magnificent works of art are vintage by date, their appeal is no doubt timeless. TI

For relaxing times

Three-piece set for a one-of-a kind gift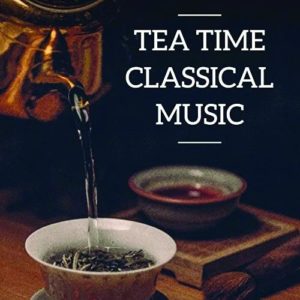 How about three gifts in one? In the cold winter months, one comforting indoor activity could be that of listening to classical music while enjoying some hot tea. So here's the kind of combined experience I suggest: some leaves, be it green tea, jasmine tea, rooibos, etc., and the teapot that goes with it. Are you more of the classic or modern type? Of course, don't forget the basket to hold the leaves. Finally, for the music, there is a wide range from which to choose: Chopin, Schubert, Bach… Need something to get you started? Go to the website www.teawithbach.com and you'll find out that jasmine tea perfectly suits Bach's Cello Suite No. 1. TI
OcarinaWind 5.5-inch C Major Steel Tongue Drum
www.ocarinawind.com
$23.99 USD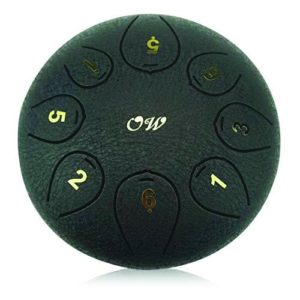 OcarinaWind offers a wide variety of percussion and wind instruments, from your typical ocarina to hand pans and steel drums. One of the latter is 5.5 inches wide and handmade by professional craftsmen like any other instrument of this company. Although it is simple in structure, the sound is very pleasant with its eight notes from the C major pentatonic scale. No need for foundation, no need for talent, it is very suitable for children's music education. At the same time, because its voice is very ethereal, it is also used in spiritual healing and yoga meditation. Playing it with hands demands higher standards of manual power and a more accurate tapping position. Using mallets, therefore, is your first choice. Comes with drum sticks and a carrying bag. Material: steel style; weight: 1.13 kg; size: 5.5" x 5.1" x 5.5" / 14 x 13 x 14 cm Justin Bernard
Fun socks
A gift conceived by Little Blue House could be a lucky charm for the special musician in your life. It will make a big impression, no doubt about it. A great holiday season gift, and a good Christmas stocking stuffer, too. Dino Spaziani

For Kids
Music boxes – Les petits mosüs
www.lesptitsmosus.com
$150+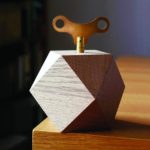 The sophisticated geometric form of the DIAMOND music box is in keeping with a long tradition in sculpture. Its 18 pitched chimes ring out Erik Satie's melancolic Je te veux. Definitely worth playing for those special occasions. JB
Book-disc, Didier-Jeunesse
www.didier-jeunesse.com
$42.95 in bookstores.
Didier Jeunesse offers a series of book-disc packages on the great composers aimed at children aged 5 to 12. Beautifully illustrated, the poetic tales allow us to discover aspects of the lives of the greatest geniuses of classical music in an imaginative context. The kit is accompanied by excerpts from the most famous works of each composer, on CD, but also available on major streaming music platforms. From Mozart to Chopin, via Offenbach, we can appreciate especially the works of Ravel, Gershwin and Satie. Candy for the eyes and ears of young and old! Mélissa Brien
Composers at the forefront
Fryderyk Chopin and others (puzzle)
sklep.nifc.pl
15 €
Puzzled by your search for an original gift? The gift shop of the Fryderyk Chopin Institute in Poland offers a 500-piece jigsaw puzzle titled "Pianistes Célèbres" based on a drawing by one Nicolas-Eustache Maurin that appeared in 1842 in the Revue et Gazette Musicale de Paris. Chopin, Liszt and Thalberg make the cut along with some players that history has treated less kindly. The sticker price, not including shipping, is a modest 15 euros. Act fast: 30 days are required for delivery. AK
The Classical Composers Poster
www.classicalcomposersposter.com
$21.95 USD
The Classical Composers Poster is an extraordinary work of educational art that explores the history of classical music in a large-scale timeline format. From the mystical songs of Hildegard von Bingen (1098-1179) to the minimalist masterpieces of Steve Reich (1936-) and Philip Glass (1937-), the poster chronicles a 1,000-year journey that includes some of the most inspired artistic creations of all time. Featuring colour coding, meticulous design, and an encyclopedia's worth of information, the Classical Composers Poster shows not only which composers lived when, but the names and dates of thousands of compositions, key events in music history, and the place of each composer in the musical firmament. TI
For work
Zoom H2n Handy recorder
zoomcorp.com
$227.70
The Zoom H2n has been a constant companion for me as a singer. I've used it to record lessons, performances and even continue to make great quality demos with it. Other than the fact that it makes great recordings, it's also very sturdy. Mine has been at the bottom of a backpack or in a suitcase for most of its life and it still looks new. This would make a great gift for a student or a young professional musician. Oivier Bergeron
For guitarists
Julien Bergeron, luthier
4640 Sainte-Catherine St. E., Montreal
438-931-0065
www.jb-luthier.ca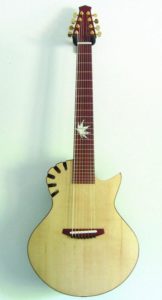 Would you like to give a guitar to someone special? Stop by Julien Bergeron's workshop to discuss the possibilities. Off the rack or made to order, these guitars might well include THE instrument to match your personality. Enhance your pleasure by finding a guitar that spans decades and even centuries. An instrument more lasting than anything to be found under the Christmas tree; an instrument to which one becomes attached; an instrument that helps with trials and sorrows and gives a memorable resonance to moments of joy. DS
Online Subscriptions
Music distribution services
In a study conducted by Atlas VPN, online music distribution services were identified as the chief source of income for artists promoting their recordings. In 2019, over $7 billion USD out of annual total revenues of $11 billion were collected for that purpose, representing a market share of 63.5%. This study also revealed the rate at which each service financially compensates the users of their platforms.
Most striking is the variance in rates offered by providers, some more attractive than others. Faced with this situation, artists and consumers are compelled to shop around for better deals. Leading the pack is Napster, which doles out $0.00916 per stream, followed by Apple Music ($0.00675) and Deezer ($0.00562). Of the seven major players in this arena, the much talked about Spotify and YouTube services (at $0.00203, and $0.00154 respectively) finish last.
If you are thinking of offering a gift subscription to one of these services, we encourage you to pick the first of these, or alternatively, to the ones following it – worth noting here is that Apple Music acquired Primephonic, a service specialized in classical music. Monthly rates range from $4.99 for Napster up to a still affordable $9.99 for Deezer Premium. Apple, for its part, has announced a deal of its own at $4.99. JB
For the hardcore classical music fan
Idagio is a state-of-the-art broadcasting app for classical music, thus making it an ideal gift for any Beethoven devotee with an open mind to new technologies. With it, you will have access to all the music you love from your own mobile device. Included is an IdagioPremium+ gift cart for a reasonable $16.67 a month. JB
This page is also available in / Cette page est également disponible en:

Francais (French)