+ Cleveland Classical talks with guitarist Denis Azabagić about winning prizes, his wife and duo partner flautist Eugenia Moliner, and practice philosophy.
"I remember when I came to the U.S. more than a decade ago. I opened the yellow pages and found an ad that said, 'Learn to play the piano without practice.' I thought, who in the world could put out such an ad? I mean how can you lie like that — because that's impossible. We would all like to get our things in life the easy way, but music is something that certainly doesn't happen like that. And with anything that is worth pursuing there is hard work."
+ The Grant Park Music Festival in Chicago featured Bohuslav Martinů's oratorio The Epic of Gilgamesh. (Review)
+ La Scena Musicale's Michèle Duguay reviewed the second volume by Orford Six Pianos, which features arrangements of Prokofiev, Khachaturian, Tchaikovsky, and Mussorgsky. (French)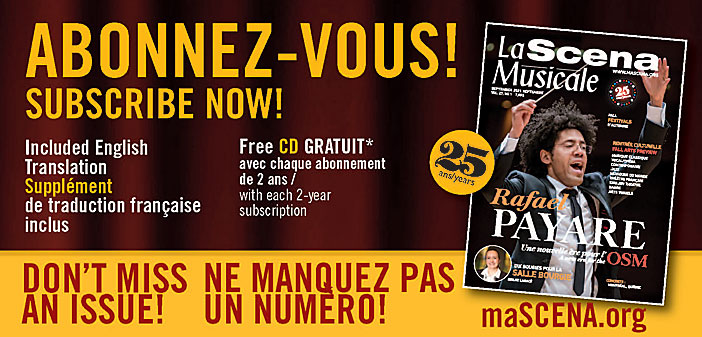 + This Day in Music: Benny Goodman recorded "Sing, Sing, Sing" on July 6th, 1937.
+ Today's Video of the Day: NPR's Tiny Desk Concert featuring Irish pianist Barry Douglas.
+ Read Camilo Lanfranco's review of Lila Downs at the Montreal International Jazz Festival. Downs she received the 2016 Antonio Carlos Jobim award.
"Bullets and Chocolate, Lila Downs's latest album, illustrates this balance between life and death, danger and desire. As she announced on stage, 'Chocolate is Latin America's gift to the world,' and songs such as 'La Cumbia del mole' were homage to this and many other local culinary traditions throughout the night."