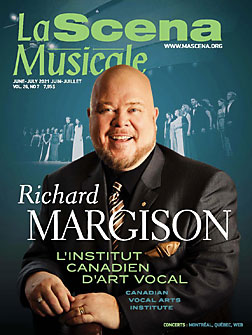 This page is also available in / Cette page est également disponible en:

Francais (French)
Name: Emmanuel Hasler

Voice type: tenor

From: France

Teacher: Richard Margison

Education: Centre de musique baroque, Versailles; Conservatoire national supérieur de musique, Paris; Université de Montréal.
I love singing for sure, but more than anything else I love music as a whole, and opera in particular. Being right there in the middle of that big machine, that world of sounds and emotions, is like delving deep into the recesses of the universe. I have to be there for the ride, because I am so engrossed by it. To me, it is no different a need than taking in a gulp of fresh air or water. To paraphrase Camus: 'It is simply so, because a theatre stage (in my case an opera house or a concert hall) is one of the places in the world where I am happiest.
Emmanuel Hasler is a lirico-spinto tenor. His roles have been eclectic, ranging from Albert Herring, Ferrando, Raoul de Gardefeu, Orpheus and Adario. With a master's from the Université de Montréal in his pocket, he is now pursuing a doctorate in performance at the same institution, his studies supported by bursaries from Anne-Marie Trahan, George-Cedric Ferguson, Abbé Charles-Émiles Gadbois and the Azrieli Foundation. He has chosen to focus on late Italian repertoire, Puccini more specifically, the subject of his synthesis work. It should be no surprise that that this composer's operas are among his favourites, four of which he lists: La Bohème, Tosca, Madama Butterfly and La fanciulla del West. While flawed, the last work, in Hasler's view, is "an exceptionally daring and generous enterprise, full of brilliant scenes and with a powerful female protagonist topping the cast."
His love affair with music began pretty well in the cradle, in a household full of musicians, his father a harpsichordist and orchestra conductor, his mother a singer. "As far back as I can go," Hasler recalls, "I've been into music. At 6 or 7, I was learning cello; singing came later, in my teens. Not only were my parents into it, but so was my younger sister, a mezzo-soprano who studied at the Paris Conservatory. Even today, my life partner also sings, she too is a soprano who is now enrolled in the artist diploma program at Juilliard in New York. In the fall, she is slated for her debut in Chicago, starring as the Queen of the Night."
Like many others, Emmanuel has not been spared over the past year. After such a prolonged separation from those closest to him, this young singer hopes to reunite soon with his partner, and likewise his family and friends. "Times are changing drastically," the tenor says. "The crises besetting the world nowadays are proof of that. Yet there are plenty of amazing people around, attentive to others, firmly committed and inquisitive, be they volunteers, activists and artists, all moving mountains far removed from the spotlight. Why should we not dream a little? Whatever way you look at it, there will always be a need for art in our lives."
With respect to personalities of note in the world of opera and beyond who greatly inspire him, Emmanuel lists the following:
Jonas Kaufmann. "He has made a point of being daring enough to show us all the intelligence and subtle phrasings that can be used in the art of singing, even in the most challenging musical contexts."
Nadia Boulanger. "Few musical teachers have left such a profound and far-reaching imprint on the music."
Nina Simone. "You have to consider her career and enormous talent, and that voice, just to see what she represents in the world of music of the past century and today. Once you have listened to her, you can only be more demanding on yourself."
Albert Camus. "For his one-of-a-kind style, his thirst for freedom and intellectual integrity."
This page is also available in / Cette page est également disponible en:

Francais (French)