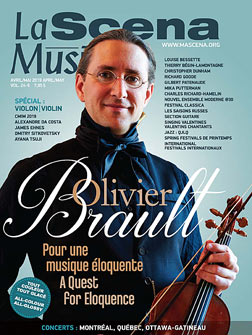 This page is also available in / Cette page est également disponible en:

Francais (French)
Judging an international music competition is no easy task. One of the lucky ones charged with this responsibility at this year's CMIM is violinist Dmitry Sitkovetsky. Known for transcriptions that have been performed and recorded the world over, this experienced performer and conductor has served as music director of the Greensboro Symphony Orchestra since 2003. His discography includes most of the standard violin concertos, including works by Prokofiev, Bartók and Shostakovich. He has conducted many orchestras around the world.
"I had an invitation from Christiane LeBlanc to come to the last violin competition in 2016," says Sitkovetsky when asked how he became involved in the CMIM. "I was not free then. This time, I made sure that I blocked off the time in advance. Now I'm looking forward to being on the jury of CMIM for the first time."
The internationally renowned musician has a long history with Montreal. Since being named a laureate of the 1975 edition of the Montreal International Music Competition – a predecessor of the CMIM – Sitkovetsky has performed with the OSM and I Musici de Montréal. On June 3 he plays his transcription for string trio of Bach's Goldberg Variations with violist Kim Kashkashian and cellist Matt Haimovitz.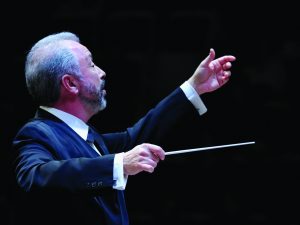 Sitkovetsky has served on juries worldwide, including the ARD International Music Competition in Munich, the International Violin Competition of Indianapolis and the George Enescu International Festival and Competition. He is soon to be on the jury for the International Tchaikovsky Competition in Moscow.
"I look for a new discovery of talent and personality among many technically well-equipped participants," Sitkovetsky says. "If a competition yields at least one such talent with a bright future of concert life ahead of him or her, then the competition is a success." Sometimes it's not even the winner who really makes an impression: "It could be someone who doesn't even make the final round."
When asked if he had any words of wisdom to pass on the 2019 contestants, Sitkovetsky seems pragmatic. "Since competitions today are still the only chance to be heard by worldwide audience – the live-stream of many of these competitions helps a great deal – young violinists should play like in a concert, showing their best qualities and not worrying about being judged or winning."
He also reminds this year's participants what's truly important: "A successful life in music is a summary of artistic accomplishments, not prizes won in competitions. One needs to find one's own place in the beautiful (but crowded and competitive) world of music and make one's own unique contribution to it."
Traduction : Andréanne Venne
This page is also available in / Cette page est également disponible en:

Francais (French)