This page is also available in / Cette page est également disponible en:

English (Anglais)
#_EVENTTYPES placeholder matched
#_EVENTCLASSIFICATIONS placeholder matched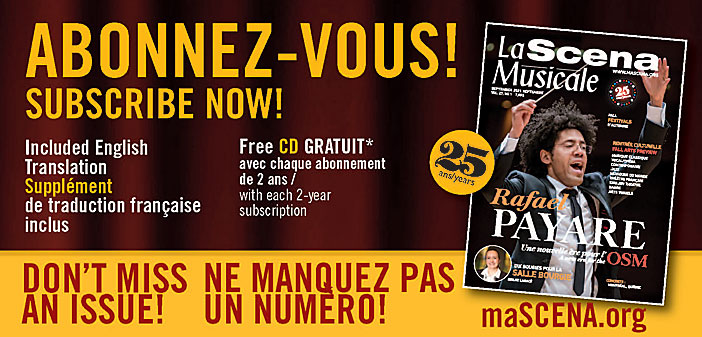 Chargement de la carte ....
Date/Heure
Date(s) - 14/11/2021
14:30 - 16:00
Lieu
Salle Bourgie, Musée des beaux-arts de Montréal
Catégories
Types
Concert
Classification de l'ensemble/soliste
Musique de chambre
Artistes de l'évènement
Steve Bergeron: harpsichord; Ensemble Volte under the direction of Thomas Le Duc-Moreau.
Prix
$35–45
Site Web de l'évènement
www.clavecinenconcert.com
Page Facebook de l'évènement
https://www.facebook.com/Clavecinenconcert
Numéro de téléphone
514-285-2000
Si Bach n'était pas en son temps un musicien d'avant-garde, il a pourtant créé le genre nouveau du concerto pour clavier, promis à un brillant avenir… Parmi ses quatre fils compositeurs, qui honorèrent pleinement l'illustre patronyme, les deux aînés, Wilhelm Friedemann et Carl Philipp Emanuel, appartiennent à la génération de la nouvelle sensibilité, qui, par son audace et sa force expressive, annonce le Romantisme.
Concert donné par des musiciens de la génération montante : Steve Bergeron, claveciniste et récipiendaire du 3e Prix de la Jurow International Harpsichord Competition 2021, et l'Ensemble Volte dirigé par Thomas Le Duc-Moreau, assistant de Kent Nagano à l'OSM de 2019 à 2021.
This page is also available in / Cette page est également disponible en:

English (Anglais)