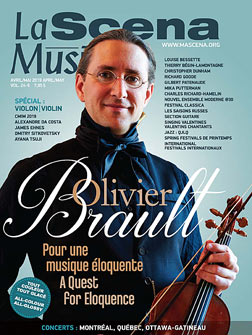 The modern flute is one of the most recent additions to the woodwind family. Developed in the 1830s, it gained full acceptance by the century's end. Its new key system gave it a more even tone, greater sound projection and, not least, increased playing facility. As entrenched as it is in concert music, is this instrument, otherwise known as the Boehm flute, the only one worthy of interest? What about its predecessors? Is there anything to learn from these?
Mika Putterman, for one, would certainly answer the last question in the affirmative. As a self-described "historical flutist," she owns an array of vintage models built from the 1770s to the late 19th century or, in some instances, modern-day replicas. But she does not collect flutes for kicks. Instead, she masters them to the point of recognizing their individual colours, textures and timbres.
"The Boehm system was not embraced by all at first," Putterman explains. "Some teachers even rejected it outright, especially those at the Paris Conservatory, who contended that it lacked expressive character and tonal colour." But Theobald Boehm's invention was serendipitous in a way. Its greater projection and evenness in sound were godsends for orchestras. Time would do its work, because today's ears are totally accustomed to it, even when it is used to play earlier repertoires. If the instrument's sound gains something in brilliance, it may do so at the expense of the score's intentions.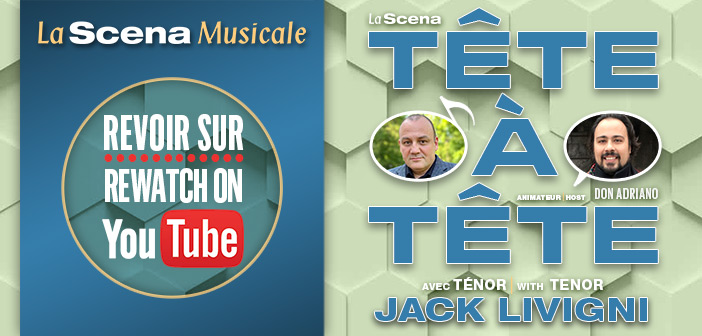 "Period instruments have taught me so much about music," Putterman says. "They give me so much information that I can just play away without having to put on my thinking cap all the time. Composers of the 18th and 19th centuries knew how to write for those instruments because they knew their assets and flaws, which made it possible for them to fully exploit their own sets of tonal colours. When playing, I sense the connection between a work and its time."
Flutes were in no short supply back then, and steadily worked on, albeit with much variation between countries. This, of course, would influence the way of composing music, even its thinking. Composition and instrumental development go hand in hand, which makes it imperative to understand an instrument's possibilities when searching for ways to play music authentically, be it from the Baroque, Classical or Romantic periods.
Autour de la flûte
Putterman's acquaintance with the Baroque flute began in Montreal with Claire Guimond at McGill University, then in Paris and Brussels with Barthold Kuijken and Marc Hantaï, among others. Actively involved in the Montreal early-music scene, she founded Autour de la flûte in 2004 as a way of promoting the Baroque and Romantic flute repertoires. "I have a lot of freedom in choosing repertoire and instrumental combinations, which fuels my enthusiasm," Putterman says. "I can do Vivaldi concertos with orchestra to my heart's content, then switch to playing in duo with a pianist."
The flutist finds it important to work with musicians who also perform on period instruments. She uses an appropriate flute for each repertoire. Every concert is then like a bridge over time, enabling music from the past to step into today's territory.
"Some composers of the past really rattled their contemporaries by writing some very jarring things," Putterman says. "I want to recapture that in my Vivaldi and Bach concerts, even if what they did then is now familiar to us. You have to spool backwards and take it from the top. It's interesting to think music anew, as if it were not old anymore, but modern."
Now in the offing is a quintet performance on April 9. Conceived as a visit to a 19th-century salon, the concert will comprise transcriptions of operatic arias, a customary practice of the time, when the public wanted to hear favourites  again and again. This concert is as much an opportunity to hear a fresh take on this repertoire as a way of learning about her assorted ivory, wooden and metal flutes (whichever you may fancy).
Kuhlau's Grand Sonatas
Late last year, Analekta released a duo recording of Putterman and Erin Heylard on fortepiano performing the Grand Sonatas Op. 71 and Op. 83 of the Danish composer Friedrich Kuhlau. The accompanying booklet is worth reading. Not only does it detail the life and works of the composer, it recounts research into the historical context and how musicians remain true to the spirit of the music. Listeners will appreciate their way of explaining their approach in accessible terms and useful insights to better understand the repertoire.
When a piece is played on period and modern instruments, the sounds are totally different. The listener is left navigating through parallel worlds. This recording demonstrates this. A modern flute is like a bird flying the coop, cackling its freedom merrily everywhere it goes. The piano swirls like a gracious flame, virtuosic in its every move. But together, their worlds meet, sounds meld together.
Period instruments, in contrast, allow us to hear instruments relate differently to each other, with more humanity and warmth, with ritardendos and accelerandos, light key clicks, siren-like flute songs emanating from atop, then down to a fuller mid-range and still lower into a more velvety one. The fortepiano, for its part, is more incisive and unpredictable. The resulting sound is much more airy thanks to the lesser resonance of period instruments.
The resurgence of these instruments sheds new light on music of the Baroque, Classical and Romantic eras, as they constitute essential links in establishing a historical truth. Putterman tirelessly champions the cause of 19th century music performance on period instrument and is as passionate about it as an archeologist sifting through sites barely explored. Although she has yet to dig deeper, early results of her research are so encouraging that her work in this area will surely expand in time. May her twin pursuits of active performance and musicology intersect in such a way as to promote her scholarly work on stage!
Translation by Marc Chénard
Autour de la flûte – Concerts
April 9: Au salon !
Chapelle historique du Bon-Pasteur.
June 5: Amour sans retour
Chapelle Notre-Dame-de-Bon-Secours.
Go to: www.autourdelaflute.com