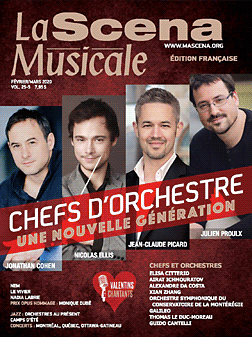 This page is also available in / Cette page est également disponible en:

Francais (French)
Meet Jonathan Cohen, cellist, baroque cellist, classical cellist, orchestral player, chamber musician, Cambridge scholar, pianist, harpsichordist, conductor, recreational sailor, father of one. And most importantly for our purposes, music director of Les Violons du Roy.
The native of Manchester and resident of London has held that position since 2017, although a Montreal music fan might be forgiven for supposing that Bernard Labadie was still at the helm. This season alone, the founding conductor of Les Violons has led Handel's Messiah in the Maison symphonique and is booked to conduct a double-Requiem night (Fauré and Duruflé) on April 4.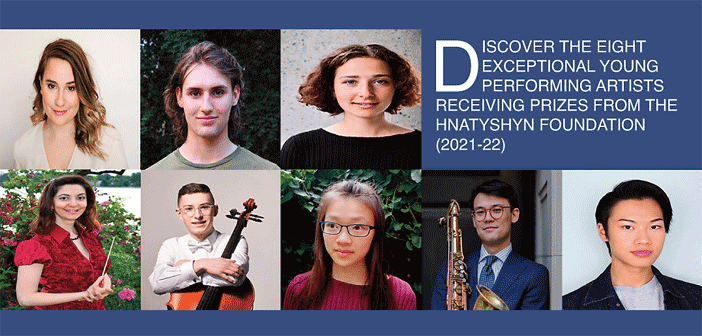 "I get my slice of that pie as well," Cohen, 43, clarified a few hours before a more modest but no less musical program in Bourgie Hall. Next winter he will be on Christmas duty, in both the orchestra's home base of Quebec City and Montreal. Bear in mind that Cohen took Les Violons to South Korea and China in October and November with pianist Marc-André Hamelin. He will also be in charge of a seven-city tour of the United States with mandolinist Avi Avital in April and May, including stops at Zankel Hall in New York and the Walt Disney Concert Hall in Los Angeles. Sounds like a music director to me.
Still, it is natural to compare Cohen to his illustrious predecessor, particularly as he first conducted the orchestra when he stepped in to lead a European tour in October 2014, when Labadie was in the midst of a difficult convalescence from lymphoma. Apparently the trip went well. After a concert in Cologne, a critic took note of the Englishman's demonstrative conducting style but concluded: "So what? Such individuality is to be appreciated when it gives birth to living music."
The judgement might have been applied just as aptly to the Bourgie Hall concert, which featured both baroque and 20th-century repertoire (with British mezzo-soprano Christine Rice as soloist). To these ears, music by Elgar and Grażyna Bacewicz sounded just as idiomatic as low-vibrato works by Purcell and Rameau.
Where appropriate Cohen leads from a harpsichord, which he plays fluently, having started as a boy as "a basher type of pianist." He did not bash the cello, which he started at age 8 with no particular career ambitions. Even at Clare College, Cambridge (which had produced Ivor Bolton, Richard Egarr, Roger Norrington and Robin Ticciati) he was not dead set on being a musician, but summer work at the International Music Academy in Cornwall with Sándor Végh and Steven Isserlis fired his interest, as did freelance cello work in the thriving London scene.
Many of Cohen's gigs in the capital were for the non-baroque Philharmonia Orchestra. He also filled in as the cellist for the non-baroque Fitzwilliam Quartet. Yet the early-music world had intrigued him even as a teenager, when conductors like John Eliot Gardiner and William Christie were replenishing the catalogue with original-instrument recordings.
"Being at Cambridge, there is a history of that," Cohen explained. "People interested in the historical aspect of music." His own interest was such that in 2000 he founded the London Haydn Quartet, a period group that is still thriving. He also played cello as part of the continuo squad for the well-known Orchestra of the Age of Enlightenment.
It was around this time that Cohen migrated into conducting, initially at Glyndebourne at the behest of Christie (who appreciated his ability to conduct from the keyboard) and then as an assistant with Les Arts Florissants, the French ensemble that the American-born conductor founded in 1979.
"I was very lucky with Bill," Cohen says. "He likes to give a lot of responsibility to people. From the get-go I was rehearsing the orchestra and working with singers. I did a lot of operas: Handel, Purcell, the whole repertoire, really. It was a wonderful experience."
It inspired Cohen to start his own ensemble in London, Arcangelo, a protean group that can number as few as four in Buxtehude Trio Sonatas or as many as 80 (in Bach's Mass in B Minor), a recording of which was a Gramophone Award finalist in 2014 (the Buxtehude was nominated for a 2018 Grammy).
Given his considerable Arcangelo discography, one might wonder what repertoire is left for Cohen to explore with Les Violons. (In fact he did partner with Les Violons and countertenor Anthony Roth Costanzo in 2017 to cut a Grammy-nominated recording on Decca Gold of arias by Philip Glass and Handel.) The larger answer might involve encounters with 19th-century repertoire that the ensemble traditionally has not emphasized. Even the prospect of the Tchaikovsky and Dvořák Serenades does not faze this conductor, who is more interested in how phrasing aligns itself with harmonic motion than the technicalities of period practice.
"I think it's too easy to put music in boxes," Cohen observes, "to say, this is this music, and that is that music. Maybe it's a symptom of 21st-century marketing to say that one can make chairs but not tables. If you're a carpenter, you make furniture."
None of which is to imply that Cohen is indifferent to the podium requirements of various styles. Much repertoire, indeed, requires a keyboard rather than a podium.
"For me the role of the conductor in music pre-late Beethoven is very different from what is now seen as the role of the modern conductor, to stand silently with the baton," he said. "If you took a time machine to the baroque, I'm pretty sure that most conductors would be conducting from the violin, the harpsichord, the piano. The tradition of the silent conductor was born very late.
"It's the best way to make music of that period. By its aesthetic and its nature, it's chamber music, large-scale chamber music. Even if you're doing a big oratorio, you're still dealing essentially with chamber music where all the parts link. It's not um-pah-pah in the bass with a soloist. It's such more integrated."
Cohen's sensitivity to style might explain why he also functions as artistic partner of the Saint Paul Chamber Orchestra and has guest appearances with the likes of the Cincinnati Symphony and New York Philharmonic, albeit in early music (last season, Messiah with the NYP).
His schedule is so prodigious that it makes quality time with his son a priority and cuts into his sailing pastime. It is important to take the wheel of Les Violons du Roy. He will be back in Bourgie Hall on Feb. 23 with an afternoon program of Bach Cantatas.
"There are things to develop," Cohen says about his plans for the orchestra's repertoire. "Of course, Bernard's legacy is incredibly important. I'm very grateful to him. He built the orchestra and that choir [i.e. La Chapelle de Québec, of which Labadie is still artistic director] with its experience in that repertoire. I'm very grateful for that because it allows me to continue."
Jonathan Cohen and Les Violons du Roy present Bach Cantatas with Alex Potter, countertenor; Nick Pritchard, tenor; and Tyler Duncan, baritone on Feb. 23 at Bourgie Hall. www.violonsduroy.com
This page is also available in / Cette page est également disponible en:

Francais (French)