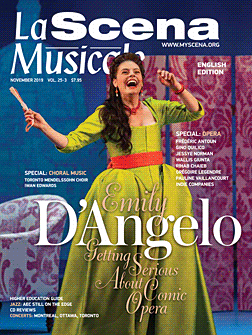 This page is also available in / Cette page est également disponible en:

Francais (French)
Mutter halts Beethoven Performance
Anne-Sophie Mutter was just reaching what Cincinnati Business Courier critic Janelle Gelfand called the "most sublime moment of the Larghetto in the Beethoven Violin Concerto" when she stopped playing and pointed at a front-row patron who was using her cellphone to record the performance. Bizarrely, the young woman did not stop but instead tried to reason with Mutter. "Either I will leave, or you will put away your phone and recording device," the German violinist is reported to have said. Cincinnati Symphony Orchestra president Jonathan Martin at this point stepped forward and escorted the malefactor out. Mutter and conductor Eun Son Kim took it from the top. "Despite the interruption, the spiritual quality of the slow movement was undeniable," Gelfand wrote in her review of the Sept. 28 performance. "Somehow Mutter reclaimed the focus needed to ascend new heights."
Orquesta Sinfónica de Montreal: Excelente
Kent Nagano and the OSM earned the acclaim of Clarín critic Federico Monjeau for an Oct. 7 concert at the Teatro Colón in Buenos Aires. The conductor effectively managed the "double challenge" in Bartók's Concerto for Orchestra of highlighting "the effervescent texture of the piece" and establishing "continuity between variable musical events" in "one of the most perfect presentations of this masterpiece in memory." The Argentinian critic was positive also about Ravel's La Valse, "a great specialty of this unique Franco-American orchestra," and Brahms's Violin Concerto as played by the "intense and passionate" Simone Lamsma.
The 10-concert tour concluded on Oct. 15 with its only North American stop, in Chicago. "In the opening pages [of Bartók], one had to be impressed by the sheer quality of sound the orchestra produced," Howard Reich wrote in the Chicago Tribune. "…Tonally deep and sonorous but never overstated or harsh." Prokofiev's Symphony No. 1 ("Classical") was "full-bodied" but "fortissimos were too brash" in Ravel's La Valse, which was given as an encore. Lawrence B. Johnson in Chicago on the Aisle had no problem with the "sumptuous" Ravel and judged the Bartók to be "a performance that delivered on both the work's great technical demands and its exacting transparency." If the Prokofiev was imperfect in the first movement, this was probably due to the difficulty outsiders have in adapting to Symphony Hall.
TSO bags $10 million
The Toronto Symphony Orchestra is $10 million richer thanks to a gift from the estate of H. Thomas and Mary Beck. The Becks were long-time supporters of the orchestra. Cathy Beck, their daughter, serves as chairman of the orchestra. Total Beck giving to the TSO amounts to more than $20 million. The latest donation – the largest ever to the orchestra – is "directed toward the support of key artistic initiatives over the coming years, as well as important financial objectives including the reduction of the accumulated deficit and growing the Toronto Symphony Foundation endowment." The largest gift acknowledged in the September/October OSM printed program is from the Rossy Family Foundation, which is listed in the "$1 million and over" category. Rossy money is earmarked for the artist-in-residence program.
Zubin Mehta Retires from the Israel Philharmonic Orchestra
Zubin Mehta has stepped down as music director of the Israel Philharmonic Orchestra after 50 years of service. The 83-year-old Indian conductor made his final appearance on Oct. 20 in the Charles Bronfman Auditorium in Tel Aviv. The farewell program opened with Liszt's Piano Concerto No. 2 (Yefim Bronfman, soloist) and concluded with Mahler's Symphony No. 2 ("Resurrection"). Soloists in the latter were soprano Chen Reiss and mezzo-soprano Okka von der Damerau. Mehta, who had a run-in with cancer last year, walked to the podium with a cane but did not seem frail. "I cannot even begin to describe what I have learned with these musicians," he told the audience during the intermission, according to the Times of Israel. Mehta, who will be succeeded by 30-year-old Lahav Shani, is now the IPO music director emeritus. He also holds emeritus positions with the OSM and Los Angeles Philharmonic. A video of conductor Shani leading Hatikva, the Israeli national anthem, is available on the IPO website at www.ipo.co.il. The entire concert is archived for subscribers to medici.tv. Go to www.medici.com.
Met Baritone Finishes Second in Jeopardy!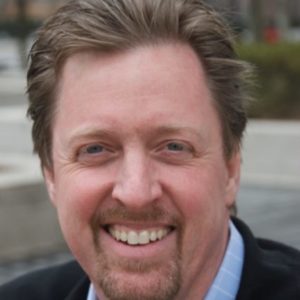 Answer: This Metropolitan Opera regular came close to becoming a Jeopardy! champion. Question: Who is John Hancock? The roster baritone from Tenafly, NJ, who is approaching his 100th performance at the Met, finished the Double Jeopardy round on Oct. 16 with a respectable total of $18,600, trailing Ed Condon, a retired business intelligence manager from Hastings-on-Hudson, NY, by $4,000. "World Leaders" was the Final Jeopardy category. Answer: "This man who ruled from 1949 to 1976 was sometimes called 'the Red Sun.'" Ed guessed Mao Zedong, John tried Nikita Khrushchev. Ed was right. John, whose resonant baritone was apparent throughout the game, said during the interview sequence with Alex Trebek that his favourite role was Sharpless in Puccini's Madama Butterfly. The third contestant, Jackie Schulte, a teacher from Scranton, PA, finished well out of the money.
Marcello Giordani, 1963-2019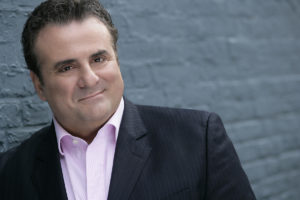 Marcello Giordani, one of the busiest tenors on the circuit, died in his home town of Augusta, Sicily, on Oct. 15 at age 56. The cause was a heart attack. Impressive in an array of Verdi and Puccini roles, Giordani made his professional debut as the Duke in Verdi's Rigoletto at Spoleto, Italy, in 1986 and sang Rodolfo in Puccini's La Bohème at La Scala in 1988. He was best known to North Americans through his more than 240 performances at the Metropolitan Opera. Met general manager Peter Gelb called him the "iron man of tenors" after he gave two performances, in Berlioz's La Damnation de Faust and Puccini's Madama Butterfly, on Nov. 22, 2008. Having recovered from vocal difficulties early in his career, Giordani established a foundation dedicated to the support of young opera singers. He is survived by his wife, Wilma, and two sons.
Giya Kancheli, 1934-2019
Belgium-based Georgian composer Giya Kancheli died of heart failure on Oct. 2 in his native city of Tbilisi. He was 84. Often grouped with the "holy minimalist" composers who emerged from Eastern Europe in the late 20th century, Kancheli produced seven symphonies as well as many other orchestral works; more than 40 film scores; and a large corpus of chamber and choral music. Much of his concert music lingered on the edge of audibility, at least most of the time. A 1995 release on the Sony-affiliated St. Petersburg Classics label included the advisory "Warning: Extreme Dynamic Changes!" A former music director of the Rustaveli Theatre in Tbilisi, Kancheli composed an opera, Music for the Living. Later in his career he was associated with the ECM label, which announced his death. "Giya Kancheli's thoroughly sincere music will always remind us that, despite the tragedies around us, we must all preserve our human nature, our feelings, our honesty," violinist Gidon Kremer wrote on the website Slipped Disc.
Ping, Pang and Pong Ousted from Toronto Turandot
The Canadian Opera Company has opened its season in Toronto with the North American premiere of Robert Wilson's production of Turandot – and the world premiere appearances of Jim, Bob and Bill in this Puccini opera. Opera fans who do not recognize these roles might be more familiar with Ping, Pang and Pong, the court bureaucrats who add comic relief to the tale of love and death in ancient Beijing. Their names were judged potentially hurtful by the COC's Equity, Diversity, and Inclusivity Committee, and particularly committee member Richard Lee, who is named in the credits as a production consultant.
"This act of renaming moves Turandot into a different space," Lee writes in program note, "one that recognizes the urgency and creative potential of having a conversation that pushes us to greater cultural awareness and inclusivity on our stages." His essay is also available online. The new names were apparent in the surtitles at the opening of the run in the Four Seasons Centre. The singers – Adrian Timpau, Jim/Ping; Julius Ahn, Bob/Pang; and Joseph Hu, Bill/Pong – addressed each other on stage with the original names.
Rather than traditional costumes, the trio wore tight-fitting black smoking jackets. They were also the only active figures in an otherwise abstract presentation. COC director of public relations Avril Sequeira said in response to questions that "the names of Turandot's ministers were certainly included in feedback notes [Lee] provided the artistic team" but that "any choices born of this conversation would have been made by Mr. Wilson, the director." Wilson makes clear in his own program note that he consented to the changes: "To our ears, these names are dated and offensive, and they now distract from the figures' place in the work as sarcastic, slapstick commentators of the goings-on at court."
2019 Gramophone Awards
An Erato recording of Saint-Saëns's Piano Concertos No. 2 and No. 5 featuring 38-year-old French pianist Bertrand Chamayou with the Orchestre National de France under Emmanuel Krivine has won the Gramophone magazine 2019 Recording of the Year Award. Another pianist of limited fame in North America, Víkingur Ólafsson, 35, of Iceland, was named Artist of the Year. British soprano Dame Emma Kirkby won the Lifetime Achievement Award. The Opera Award went to a Bru Zane recording of Halévy's La reine de Chypre that included Montreal-born Etienne Dupuis in the cast. For a complete list of winners go to www.gramophone.co.uk.
Nagano Named Honorary Conductor of Concerto Köln
Concerto Köln has named Kent Nagano its honorary conductor. "Kent is a musician who never ceases to ask questions and whose thinking never stands still," said Alexander Scherf, artistic director of the ensemble. "Backed by mutual sympathy and respect, each and every one of our encounters has been a true source of inspiration." Best known as an early-music collective, Concerto Köln has been moving ahead chronologically. A Nagano-led concert in Cologne on Oct. 20 comprised Wagner's Overture to Tannhäuser, Debussy's Nocturnes and the "Antonia" act from Offenbach's Les contes d'Hoffmann. Nagano and Concerto Köln plan an original-instrument performance of Wagner's Ring in 2021.
Claire Guimond of Arion Wins Betty Webster Award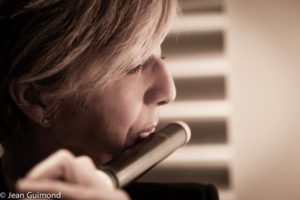 Claire Guimond, artistic director of the Arion Baroque Orchestra, is the 2019 winner of the Orchestras Canada Betty Webster Award. Founded in 1981 as a quartet, Arion quickly expanded to an ensemble of variable size performing a wide range of early music in Montreal and on tour. A flutist, Guimond has served Arion as both artistic director and executive director. She is busy also as a teacher. The Betty Webster Award, named after the late founder of Orchestras Canada, is presented annually to an individual or organization that has "made a sustained and significant contribution over a number of years to the Canadian orchestral community." The 2019-20 season will be Guimond's 39th and last with Arion.
Jean-François Lapointe at the Opéra de Québec in 2020
Jean-François Lapointe, a baritone from Saguenay-Lac-St-Jean whose career has unfolded principally in Europe, will assume the directorship of the Opéra de Québec in September 2020. He succeeds Grégoire Legendre, who has been at the helm for 25 years. Legendre is acclaimed particularly for establishing the summertime Festival d'opéra de Québec, often a launching pad for new productions slated for the Metropolitan Opera. In a statement Lapointe described his mandate as "a desire for continuity."
This page is also available in / Cette page est également disponible en:

Francais (French)