Perryn who? This was the consensus in the hours following the announcement by the Canadian Opera Company that Perryn Leech, a British-born resident of Houston, would succeed Alexander Neef as general director in March.
I include in this informal survey a critic who lived for decades in Texas. Perryn who?
Not that someone of whom we have never heard is disqualified by his or her anonymity from leading the biggest opera company in the land. The pantheon of Canadian arts management includes many people of whom, when they were first appointed, we had never heard.
Alexander Neef, the COC general director Leech was headhunted to replace, comes quickly to mind, although some opera insiders in 2008 would have recognized Neef as the casting chief at the Paris Opera (to which company he has now returned).
A few really inside insiders (yes, I have found a few) would also recognize Leech as managing director of the Houston Grand Opera, a company not far off the COC in size and impact, even if its glory days, including the premieres of Leonard Bernstein's A Quiet Place and John Adams's Nixon in China, were mostly before the turn of the millennium.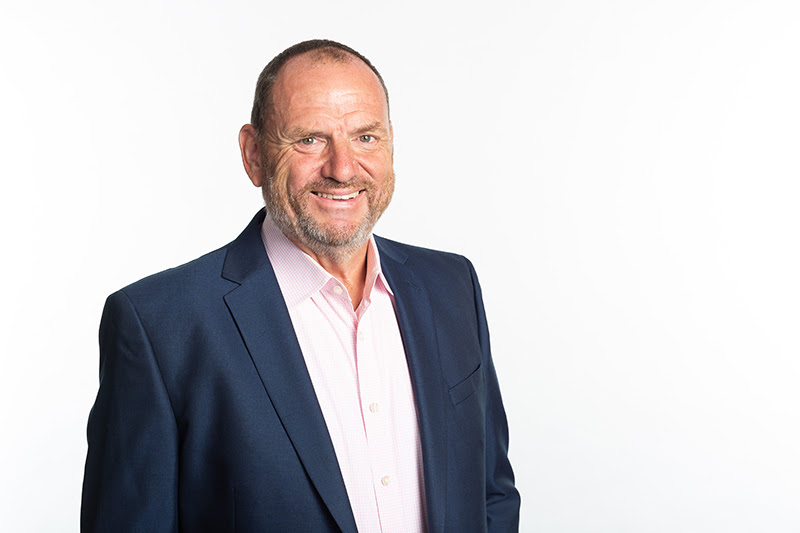 Leech was promoted to this position internally in 2011, five years after joining the company as technical and production manager. An opera-savvy friend notes the similar trajectory of former Metropolitan Opera general manager Joseph Volpe, who started as a master carpenter in 1966.
Back to Houston and 2011. Conductor Patrick Summers was promoted at the same time from music director to artistic director when general director Anthony Freud left to assume the parallel position at the Chicago Lyric Opera. Houston thus had two nominally co-equal chiefs. This structure is typical of a North American symphony orchestra, even if managing directors have lately taken a fancy to calling themselves "chief executive officer."
Titular birdwatching of this sort can be tedious but it is important to distinguish the implications of "managing director" and "general director." A managing director minds the books, hammers out labour agreements, oversees grant applications, keeps an eye on fundraising, backslaps the board, pacifies the staff, negotiates the particulars of co-productions (including, in the case of Leech, a few with the COC).
Yeoman service by the sound of it, but essential to the steady operation of an enterprise as fragile as opera. And certainly subject to outbreaks of excitement. Houston faced a crisis in August 2017, when Hurricane Harvey flooded the company's performance facility, the Wortham Theater Center. Leech found a substitute site with alacrity and by all accounts responded heroically to the challenge.
What this letter says nothing about is the kind of house Leech – as general rather than managing director – would like the COC to be.
We have no grounds for doubting his ability in normal times. The open letter from COC chairman Jonathan Morgan that served to communicate news of the appointment spoke glowingly of Leech's dedication to community access and his knack for "assembling teams that deliver." Powers of consensus-building will obviously come in handy as the house recovers from the devastation of COVID-19.
What this letter says nothing about is the kind of house Leech – as general rather than managing director – would like the COC to be. Does he believe in star casting or developing rosters from the ground up? Does he fancy baroque repertoire or is he more into bel canto? Is it time to find a new production of Carmen? Which Canadian composer does he suppose might be worthy of a commission?
Most critically, as we enter the post-Neef era, will he perpetuate the COC tradition of director-driven extravaganzas or restore sanity to the stage of the Four Seasons Centre? This is an artistic issue with a profound economic dimension since it is patently obvious that the staging policy of the Neef years drove box office steadily south.
We can only guess at the answers because for the bulk of his career such questions have been outside Leech's bailiwick. Managing directors vary somewhat in how they adapt to the role, but their main input on artistic matters is to assess potential costs and revenues and apply reality accordingly.
There is an all-but-explicit admission of the non-artistic priorities of the search committee in a welcome video posted by the COC. "…The artistic side of it is one facet of it," Colleen Sexsmith, chair of the committee, says on camera. "But we need a strong business leader because that's what sustains the ability to put art on the stage."
Who, then, makes artistic decisions? Johannes Debus, the long-serving conductor and music director, is not even mentioned in Morgan's "message from the chair" or given a moment to speak in the video. Roberto Mauro, the COC director of artistic planning, works out of the limelight. Will the COC hire an artistic director or leave this apparently secondary dossier to Leech?
There are likely to be complaints about what Leech is not in terms of diversity, nationality and representation. He is obviously not Canadian. He has no minority street cred. He is not a star. He has only indirect experience with the company he has been hired to run. People can and will object to his not being this and not being that. Different pokes for different folks.
What all opera lovers can rightly wonder about is what he might want to do with the job.
Welcome to the COC, Perryn Leech.