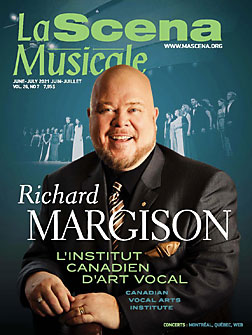 This page is also available in / Cette page est également disponible en:

Francais (French)
Romantic cello. Œuvres de Brahms, Gustav Jenner et Schumann
Thomas Chartré, cello. Serhiy Salov, piano
KNS Classical
★★★★✩
Gustav Jenner (1865-1920) enjoys the interesting distinction of being the only composition student of his fellow north German, Johannes Brahms. The connection certainly shows in Jenner's Cello Sonata, a score of 1901 that seeks to emulate the master in its carefully worked-out complexity and heartfelt melodic flow. If the striving after craftsmanship seems a little appliqué in the finale, with its ample post-cadential epilogue of more than two minutes, the serious aims are nonetheless appreciated. Université de Montréal doctoral candidate Thomas Chartré speaks with a soft sort of confidence, letting pianist Serhiy Salov (luxury casting!) play an equal role. Schumann's Adagio and Allegro (originally for horn, lest we forget) is suitably mellow (in the Adagio) and lively (in the Allegro). Brahms's Sonata Op. 38 starts at a dangerously moderate pace, but with warm sound and sincere feeling, Chartré sustains the movement (marked Allegro ma non troppo) for a distinctly extended 14:33. If the trio of the Menuetto could use a more active tempo, the semi-fugal finale moves forward stalwartly. With ample expressive detail, the recording lives up to its "romantic" billing. Balanced sound from the KNS label.
This page is also available in / Cette page est également disponible en:

Francais (French)