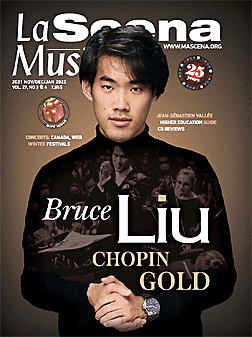 This page is also available in / Cette page est également disponible en:

Francais (French)
The Nov. 21 performance of Bach's Christmas Oratorio in the Maison symphonique is not a Montreal premiere. The series of six cantatas – written to be performed in as many services from Christmas to Epiphany – has been given repeatedly in the 21st century, sometimes complete, sometimes in a package of three or four.
I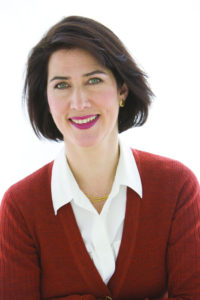 t is no coincidence that Alexandra Scheibler, artistic and general director of the Festival Bach Montréal, moved from Germany to Canada in 2001. Nice town, she thought, but where is the Christmas Oratorio?
"You have plenty in Hamburg," the musicologist and violist told the Montreal Gazette in 2005, the year of the founding of this annual celebration of all things J.S. "When I arrived in Montreal, there was so much music going on, but not enough Bach."
To say she has done something about it is putting the matter mildly. The first Bach fest featured a complete performance of the Christmas Oratorio in two concerts separated by a supper break. Julian Wachner, then allied with McGill, oversaw the project in the Church of St. Andrew and St. Paul.
The work is not heard every year. Room must be made for Bach's other choral blockbusters. Václav Luks, the Czech conductor in charge on Nov. 21, made his first appearance in the Maison symphonique in 2017 at the helm of the mighty Mass in B Minor.
That was with Collegium 1704, his own Prague-based period-instrument ensemble. This year the performers are the home-grown Festival Orchestra and Choir, assembled from OSM and Orchestre Métropolitain players and crack students.
Modern instruments? Not a problem.
"The idea is that they all like this kind of music," Scheibler says.
Teresa Wakim, Maarten Engeltjes, Daniel Johannsen and Tobias Berndt – an American, a Dutchman, an Austrian and a German – are the soloists.
We shall hear cantatas 1, 2, 3 and 6, a selection that assures a brilliant beginning and ending with trumpets and drums. No. 2, with its lilting Sinfonia, scans as the "slow movement."
There is still some debate as to whether the Christmas Oratorio should be heard as a single concert entity. Bach wrote the cantatas for separate feast days. He quarried earlier music, including secular cantatas, to create them. Instrumentation varies.
On the other hand, they were performed in Leipzig in close enough succession in 1734-35 (Dec. 25, 26, 27 and Jan. 1, 2, 6) to be regarded as a cycle. Nos. 1, 3 and 6 are substantially in D Major. While a "work" of 64 movements (including 14 chorales) might seem farfetched, there are 68 movements in the St. Matthew Passion.
Trumping all objections is the clear popularity of the music, which, thanks to the Festival Bach Montréal, is standard repertoire in the city.
Bach's Christmas Oratorio is presented by the Festival Bach Montréal on Nov. 21 at 6 p.m. in the Maison symphonique. www.festivalbachmontreal.com
This page is also available in / Cette page est également disponible en:

Francais (French)