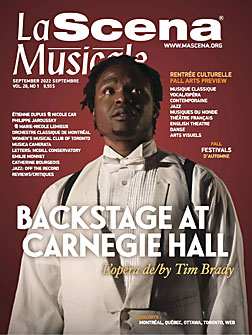 This page is also available in / Cette page est également disponible en:

Francais (French)
Awards/Competitions
Santander Piano Competition
First Prize: Jaeden Izik-Dzurko (Canada)
Second Prize: Xiaolu Zang (China)
Third Prize: Marcel Tadokoro (France/Japan)
Verbier Festival Academy
Yves Paternot (First) Prize: Bryan Cheng (Canada)
Jean-Nicolas Firmenich Prize: Stéphanie Huang (Belgium)
Tabor Foundation Award: Giovanni Bertolazzi (Italy), Misi Boros (Hungary)
Thierry Mermod Prize: Sofie Lund (Denmark), Dennis Chmelensky (Germany), Celine Mun (South Korea)
IPPA Conero International Piano Festival – Professional Artists Category (Age 18-32)
First Prize: Absent
Second Prize: Anfisa Bobylova (Ukraine)
Third Prize: Yuefeng Liu (China)
German Music Competition
Solo Winner (Clarinet): Lyuta Kobayashi (Germany)
Solo Winner (Organ): Aurel Dawidiuk (Germany)
Solo Winner (Violin): Anne Luisa Kramb (Germany)
Princess Astrid International Music Competition
First Prize: Alvin Ho (Hong Kong)
Second Prize: Toby C Thatcher (Australia)
Third Prize: Junping Qian (China)
Cooper Competition
First Prize: Seohyun Kim (South Korea)
Second Prize: Sameer Agrawal (U.S.)
Third Prize: Calvin Alexander (U.S.)
2022 European Summer Music Competition – Professional Category
Gold Prize (Flute): Désirée Del Santo (Italy)
Gold Prize (Piano): Connor McQuillan (U.S.); Dielan Wu, Yi-Hsuan Tseng (Taiwan)
Gold Prize (Bassoon): Pu Xueqing
Gold Prize (Vocal): Qian Zhang (China)
2022 Cardiff Piano & Vocal Competition – Professional Category
Gold Prize (Piano): Connor McQuillan (U.S.), Ni Zhong
Gold Prize (Vocal): XiangNing OuYang, Xin Chen
Opéra Royal de Wallonie-Liège Conducting Competition
First Prize: Dayner Tafur Diaz (Peru)
Second Prize: Giulio Cilona (Italy)
Third Prize: Luis Toro Araya (Chile)
London Cello Society
Keith Harvey Award: Ben Michaels (U.K.)
---
News
In the U.K., Music GCSE Student Numbers Plummet to Lowest This Century
The Joint Council for Qualifications is seeing the lowest number of students taking music GSCE's since the start of the 21st century. ­Experts are saying this decline is caused by a lack of musical education funding, as well as a trend of government programs incentivizing students to take "traditional academic subjects." However, four per cent more students are ­taking music at A-level.
Ashkenaz Festival to Première First Yiddish Opera Ever Presented in Canada
Henekh Kon's Bas-Sheve, the only known pre-Holocaust Yiddish opera and never performed after its 1924 première in Warsaw, will be ­presented at Ashkenaz Festival 2022 from Aug. 31 to Sept. 2.
New $1 Royal Canadian Mint Coin Honours Pianist Oscar Peterson
The Royal Canadian Mint is honouring one of the greatest musicians the world has ever seen by issuing a new $1 ­commemorative circulation coin celebrating the life and artistic legacy of Canada's own Oscar Peterson.
The Chamber Announces $2.4 Million in Funding to Support Six New Creative Projects for Downtown Workers
The Chamber of Commerce of Metropolitan Montreal announces the winners of its "I love working downtown" initiative, including Rodeo FX, MASSIVart, Moment Factory and Les Productions LNDMRK Inc.
Olivia Rodrigo to Induct Alanis Morissette into Canadian Songwriters Hall of Fame
Singer/songwriter Olivia Rodrigo will ­perform works by Alanis Morissette at Massey Hall in Toronto on Sept. 24 alongside Alessia Cara and JP Saxe.
Baritenor Michael Spyres Talks About His Career with Don Adriano
Don Adriano interviews Michael Spyres for La Scena Musicale during his passage through Montreal to sing at the Lanaudière festival in July 2022.

---
Obituary
Lise Beauchamp, solo oboist for the Metropolitan Orchestra and the Laval Symphony ­Orchestra, died Aug. 23 at the age of 58.
Donald Bartle, Canadian tenor and Festival Singers of Canada founding member, died Aug. 14, age 91.
Lamont Dozier, a Rock and Roll Hall of Fame inductee and a member of one of Motown's most influential songwriting groups, died Aug. 8 in Scottsdale, Ariz., at 81.
---
Appointments
Oakville Symphony
Lorenzo Guggenheim, appointed as the Oakville Symphony's new Music Director and Conductor from among 50 musicians after a ­rigorous application process, will begin his leadership of the orchestra in the 2022-23 season.
Glenn Gould Prize Jury
Bob Ezrin, legendary music and entertainment producer, educator and social activist, has been selected as the international jury panel chair for the 14th Glenn Gould Prize. Other new jury members include Karen Kain, k.d. lang, Robert Lepage and Loreena McKennitt.
Rhode Island Philharmonic
In light of Bramwell Tovey's passing, Tania Miller will be the Interim Principal Conductor for the Rhode Island Philharmonic Orchestra. Tovey, longtime conductor of the Vancouver Symphony Orchestra before becoming principal conductor and artistic director of the Rhode Island Philharmonic, died July 12 at his home in Barrington, R.I., age 69.
Chants Libres
Marine Theunissen will be working as the new Executive Director of Chants Libres alongside Marie-Annick Béliveau.
Kwanlin Dün Cultural Centre
Tricia Baldwin will leave her Executive Director post at the Isabel Bader Centre for the ­Performing Arts in Kingston, Ont., to be appointed the Executive Director of the Kwanlin Dün Cultural Centre in Whitehorse, Yukon.
Baltimore Symphony
Jonathon Heyward will be Baltimore Symphony Orchestra's next Music Director starting in September 2023.
Missouri Symphony
Wilbur Lin, Cincinnati Symphony Orchestra former assistant conductor and Chamber Philharmonic Taipei founder, will be the Missouri Symphony's new Music Director.
Singapore Symphony
Rodolfo Barráez, Los Angeles Philharmonic 2022-23 Dudamel Fellow, will be taking over as the Singapore Symphony Orchestra's Associate ­Conductor following the departure of Joshua Tan.
Bucharest Symphony
John Axelrod has been appointed the Principal Conductor of the Bucharest Symphony ­Orchestra.
Minnesota Orchestra
Thomas Søndergård will be the Minnesota ­Orchestra's Conductor in 2023-24 after the ­retirement of Osmo Vänskä.
This page is also available in / Cette page est également disponible en:

Francais (French)