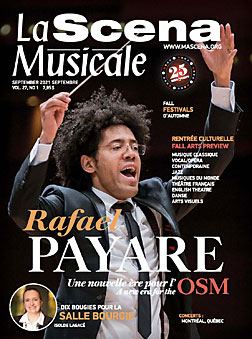 This page is also available in / Cette page est également disponible en:

Francais (French)
(A version of this article originally appeared in November 2011)
Perhaps the stars were aligned for businessman and philanthropist Pierre Bourgie. In 2005 he stepped forward as the principal donor for the Pavillon Bourgie of the Montreal Museum of Fine Arts, a project that combined his two artistic passions. Now he enjoys its success: in just a few short years the Pavillon has changed the direction of music and the visual arts in Montreal.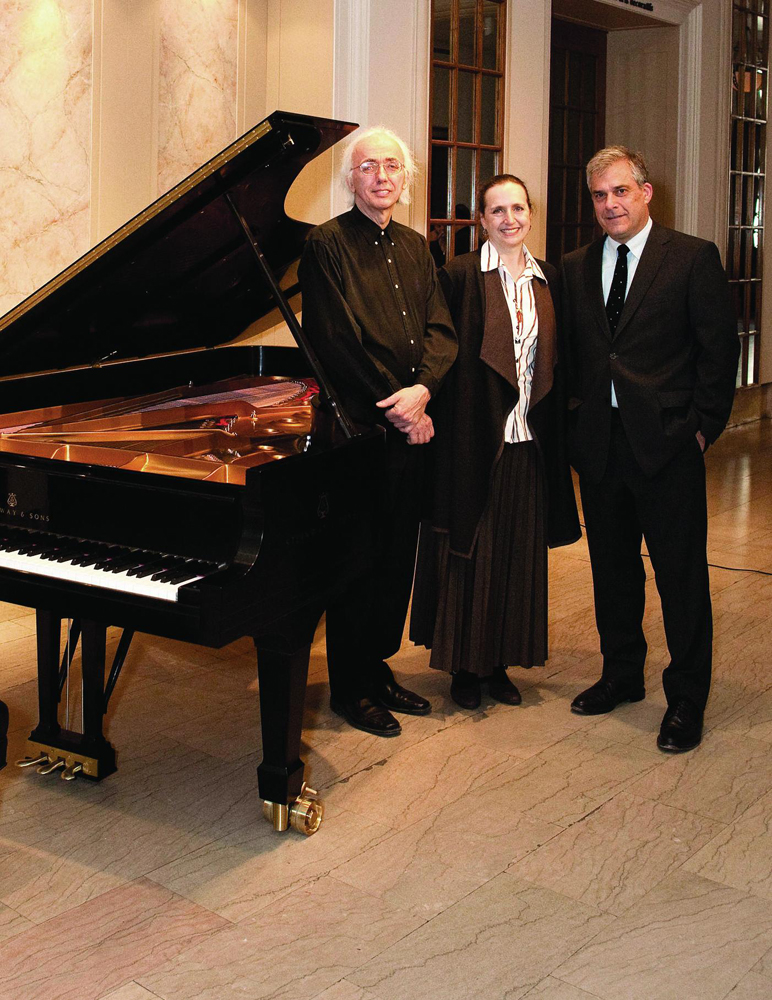 It was not the first time Bourgie had seized an opportunity. In 1996, at age 40, he sold the family funeral home business, Urgel Bourgie, and turned the proceeds over to finance and real estate. He attributes his good fortune to the simple philosophy of taking a long-term outlook in life, a value handed down among three generations of les Bourgie.
Arts and culture, as he tells it, have always been part of the Bourgie clan. The mantle of the family waiting room is graced by a beautifully crafted bust of Beethoven, sculpted by his grandfather – all that remained after a 1956 fire at the main funeral home.
As a precocious first grader of 6 or 7, Bourgie began piano lessons with Sister Thérèse Laramée at Mont-Jésus-Marie. Although he dropped it after five years ("I didn't practise enough"), a love of music remained. He fondly recalls playing Handel and Bach.
As a young adult, Bourgie found ways to attend concerts for free. It helped to have an usher girlfriend at Place des Arts; when he went away to business school at the University of Ottawa, he dated another usher at the National Arts Centre. Although he majored in finance, his favourite course turned out to be an elective on Dada and Surrealism. A second art teacher introduced him to Stockhausen, whose Fais voile vers le soleil led him to a love of contemporary music.
After returning home, Bourgie worked for the family business, taking over as president at age 32. "The funeral business is a business like any other," he says now. "You need people, buildings, accounting and marketing, cars and repairs. The feedback from families motivates you. We had a social role to play and I think we fulfilled it appropriately."
The key to running a good business is its people, according to Bourgie. "You have to work with people and figure out how they feel every morning," he asserts. "It's a team and you are a coach or a conductor. You have to figure out how to make them play together and keep them happy, or else it won't work."
The turning point for Bourgie came in 1996, when business mergers were all the rage. "There was interest for years, and I knew there was a sweet spot on offer that would not be there for long." It was a difficult decision for the 100-year-old family business, but Bourgie's father, who was then 70, left it up to his son.
The timing was ideal. At age 40, Bourgie already had a lot of business experience but still had many good years in front of him. "It's not a good thing to fall in love with a business. We were lucky. It was sold to a group and they sold it again four or five years later."
Today the funeral home still bears the family name "Urgel Bourgie," a normal practice in the industry, according to Bourgie.
Community service was something that young Bourgie took up in 1986, when he was invited to become president of the Sainte-Justine Hospital Foundation. In 1990 he joined the board of Le Devoir and was its president during the crisis period in 1993. He began a 10-year term at the Musée d'art contemporain in 1993.
"We have always contributed here and there," Bourgie says. "When we sold, my father decided to create an educational foundation to give scholarships, and now my sister takes care of that."
It was during his tenure on the board of Les Idées heureuses from 2000 to 2005 that Bourgie realized that Montreal still lacked a concert hall for chamber music.
"Five or six years ago, I created my own foundation to focus on music and the visual arts," he says. "I wanted to specialize in one thing to make a difference, instead of spreading myself all over the place. I started to study different projects for a new hall but it was hard to finance. Then I heard about this project at the museum."
Nathalie Bondil, then director of the Montreal Museum of Fine Arts, told Bourgie that the former Erskine and American Church was to be transformed into a Canadian Art pavilion. They did not yet have a definite plan for the nave, however. Bourgie suggested a concert hall and immediately found a willing partner in Bondil.
"It was then that our family decided to make the main donation for the pavilion. At the same time I created the Arte Musica Foundation to be in residence in the Museum and to run the concert hall," he recounts. He turned to Isolde Lagacé, an advisor at the time, to head the foundation and direct the hall on a day-to-day basis.
Bourgie's undisclosed lead donation jump-started the fundraising for the $42.2-million project, a sum that includes operating capital for the pavilion. The federal, provincial and municipal governments all contributed as well, attracted by the fact that operating funds had been guaranteed by Bourgie.
Bourgie's advice to other business people is to get involved. "We need to exercise our citizenship. For me, giving back is my homework as a citizen. A society is the involvement and product of its people. It's not just politics that need changing. Imagine if everyone volunteers, how much work we could accomplish. I see people excited by my project, and I know I have a responsibility that comes with it. It's fun. If you have no responsibility, life is dull."
"My philosophy for philanthropists follow your passion," counsels Bourgie. "I'm passionate about music and visual arts, and the chance to have both in the same place, this was the luck of my life."
Bourgie Hall Special
This page is also available in / Cette page est également disponible en:

Francais (French)