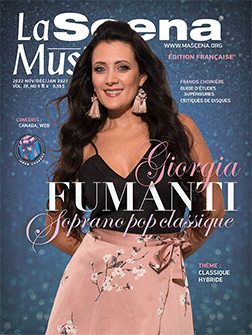 This page is also available in / Cette page est également disponible en:

Francais (French)
Awards/Competitions
Concours de Genève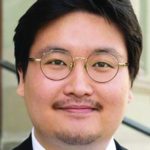 The 2022 Concours de Genève's Composition Contest awarded first prize to Korean Shin Kim (age 27) for his work The Song of Oneiroi, for six voices and microphones. Second Prize went to Japanese Yuki Nakahashi (age 27) for Settings, for vocal ensemble and Third to Hungarian Ármin Cservenák (age 27) for Madrigali, for six voices with texts by Pétrarque, Michelangelo and Scelsi.
Cliburn Amateur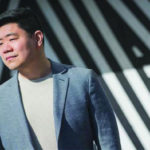 The eighth edition of the Cliburn International Amateur Piano Competition for non-professional pianists age 35 and older awarded First Prize to American Jon Lee (41, a software engineer), Second Prize to American Michael Slavin (71, a retired neuro-ophthalmologist) and Third Prize to Frenchman Xavier Aymonod (46, a marketing director in public transportation)
---
News
Azrieli Music Prize goes International
Sharon Azrieli announced at the Azrieli Music Prizes Gala on Oct. 20 that the 2024 edition of the biennial gala would include a new commission prize for international music.
MusiCounts
Canada's leading music education charity, is awarding $320,000 worth of musical instruments, equipment and resources to 24 community non-profit organizations across Canada through the 2022 MusiCounts TD Community Music Program.
Geoff Nutall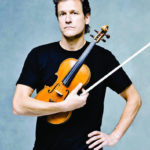 Violinist Geoff Nuttall, who co-founded the award-winning St. Lawrence String Quartet, succumbed on Oct. 19 at the age of 56 to cancer following a year-long battle with the illness. After moving to London, Ont., from Texas, Nuttall began playing the violin at the age of eight. He spent most of his musical studies under the tutelage of Lorand Fenyves at the Banff Centre, the University of Western Ontario, and the University of Toronto, where he received his bachelor of arts degree.
Resilience Fund for self-employed cultural workers in the live performance sector
The federal government announced $10 million in funding for the creation of 59 projects that will provide long-term support to artists and cultural workers. The 59 independent organizations will develop projects across the country. They will provide cultural workers with advice, information, and professional development opportunities in financial management, mental health and wellness, legal assistance, and career transition, among other areas.
---
Appointments/Retirement
International Resource Centre for Performing Artists Closes After 40 Years of Innovative Programming (see interview with Ann Summers Dossena on page 12)
Jean R. Dupré will be retiring as President and CEO of the Orchestre Métropolitain after 10 years at the helm. "Jean was able to turn around and maintain the Orchestre's financial health while also giving the ensemble a high profile and ensuring its talented musicians receive proper recognition," wrote Erik J. Ryan, Chair of the Board. Dupré will be replaced on Dec. 1 by Fabienne Voisin. After studying music at the Conservatoire de Lyon and the Conservatoire Boulogne-Billancourt, Voisin studied management. She then joined a production company that organizes two festivals and more than 200 concerts a year, before joining the Orchestre national d'Île-de-France (ONDIF), an orchestra similar to the OM, to produce and promote its concerts.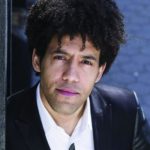 The Concours musical international de Montréal (CMIM) announced that Maestro Rafael Payare will conduct the Orchestre Symphonique de Montréal (OSM) for the finals of Violin 2023 (May 3 and 4, 2023). This is the first time since the creation of the competition in 2001, that a Music Director of the OSM has conducted the orchestra for the CMIM.
Longtime musician, composer, bandleader, recording artist and publicist Ernesto Cervini is the new Artistic Director of the TD Markham Jazz Festival starting Oct. 1.
Cecilia Livingston is new Composer-in-Residence at the Canadian Opera Company for the next two years.
---
Deadlines
Fondation Père Lindsay: Fonds de développement pour jeunes musiciens et musiciennes, Dec. 15
Canada Council: Nov. 16 (Cultivate Grants, Media Arts Equipment Acquisition Fund)
CALQ: Ordre des arts et des lettres du Québec: multiple deadlines
Montreal Arts Council: multiple deadlines in November
Ontario Arts Council: multiple deadlines in November
Ukrainian Illia Ovcharenko Wins Honens 2022

by Paul Robinson

On the basis of what I heard in the Finals I concert, there was no doubt in my mind who should win this competition: 21-year-old Illia Ovcharenko. His playing, in music by Mozart and Schubert, was clearly head and shoulders above the work of his competitors. In the Finals II concert, the venue was moved from Mount Royal University downtown to the Jack Singer Concert Hall, home of the Calgary Philharmonic. For this concert, each of the contestants was required to play a major concerto with the Calgary Philharmonic, conducted by Jeffrey Kahane. Once again it was Ovcharenko who made the deepest impression.

Ovcharenko led off with Tchaikovsky's familiar Piano Concerto No. 1 in B-flat Minor, the concerto that propelled Van Cliburn to world recognition so many years ago in Moscow. Ovcharenko didn't match Cliburn for sheer excitement, but in his own way he gave a masterful performance. He took the first movement rather slowly, but that allowed him to emphasize the depth of the music rather than the dazzle. Elsewhere in the piece he confirmed that he has an exceptional technique and a commanding presence at the keyboard.

The jury, consisting of Michel Béroff, Imogen Cooper, Stewart Goodyear, Katherine Chi, Earl Blackburn, Orli Shaham and Ick-Choo Moon, was chaired by Honens Artistic Director Jon Kimura Parker.

Ovcharenko receives prize money of $100,000 and five times that amount in Artist Development Support.
This page is also available in / Cette page est également disponible en:

Francais (French)