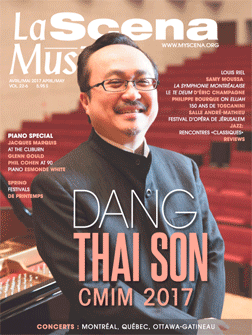 Advertisement / Publicité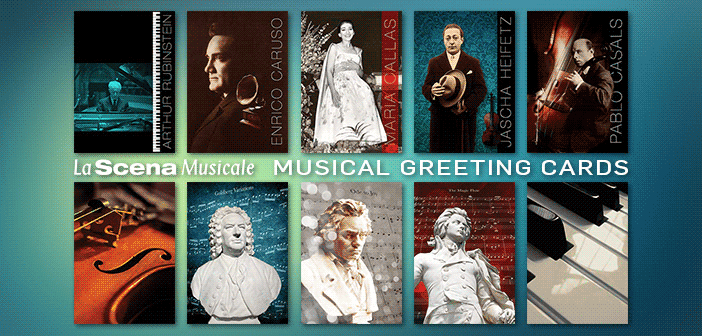 This page is also available in / Cette page est également disponible en:

Francais (French)
It wasn't easy to pick only a few of this season's several visual arts exhibits. The exhibitions announced for the spring are all equally promising, ranging from nanotechnology and fashion to hockey. Here are some that you shouldn't miss!
Chagall: Colour and Music
Rooted in the idea of "total art" — a perfect union between music and painting — that was so dear to famous artist Marc Chagall, this exhibit perfectly showcases the importance of colour and rhythm that is central to his works. Via decors, costumes, and paintings, this exhibit ingeniously succeeds in highlighting the importance of music in Chagall's art. The museum presents 340 works, notably the original costumes of Stravinsky's famous ballet The Firebird, premiered in New York in 1945. This unique event truly highlights the inimitable creativity of Marc Chagall's universe. (Until July 11, Musée des beaux-arts de Montréal.) mbam.qc.ca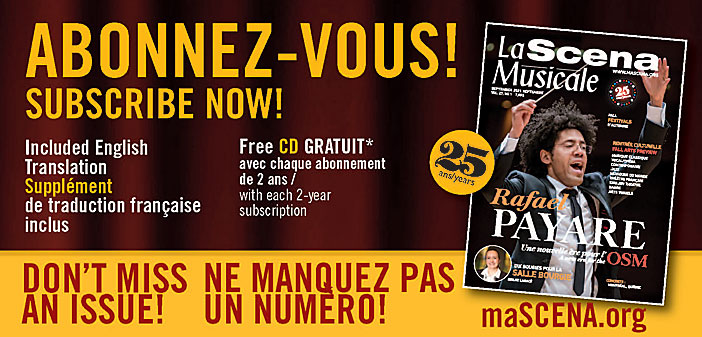 Theresa Margolles, Mundos
Through different sculptures, photographs, performances and video projections, Theresa Margolles makes us confront the harsh reality of mundialization in Mexico and Ciudad Juárez. She describes the promises of prosperity that free trade failed to bring, along with the omnipresent violence that is routine for the most disadvantaged citizens of Mexican society. Each of her works draws the spectator into a unique and memorable experience. We highly recommend the guided tour offered by the museum, in order to fully grasp the meaning of her works. (Until May 14, Musée d'art contemporain.) www.macm.org
Emanuel Licha, Now Have a Look at This Machine
In this exhibit, Quebec artist Emanuel Licha investigates the media's role in recent armed conflicts in a tangible and ingenious way. Putting forth the war hotel concept, he shows how hotels, through their physical and spatial dimensions, transform into media headquarters during military conflicts. He is interested in the ways that these enclosed sites have a direct impact on media coverage. (Until May 14, Musée d'art contemporain de Montréal) www.macm.org 
Fashioning Expo 67
To celebrate the fiftieth anniversary of Expo 67, McCord Museum presents an exhibition on avant-garde fashion from half a century ago. Inspired by the spirit of openness to the world that marked this era, Canadian designers aimed to translate this excitement in the creation of clothing. With almost 60 costumes, testimonies and sketches, this exhibit immerses visitors in the vibrant turmoil of the late 1960s. www.musee-mccord.qc.ca
Hockey
"We play it, watch it, and follow it." This exhibit pays tribute to hockey, part of the Canadian DNA, with over 180 unique artefacts from the history of Canada's national sport, some of which are presented to the public for the first time. (Until October 9, Canadian Museum of History.) www.historymuseum.ca
Nanotech: The Invisible ­Revolution
Electronics, cosmetics, sports equipment, medical treatments: nanotechnology, while being invisible, is now part of our daily life. This exhibit brings visitors to the heart of the debate surrounding the development of such technologies. Are nanotechnologies beneficial or dangerous? Will they allow us to create an idyllic world of superheroes and Iron Men dreamt up by our predecessors? Or will they create the Hulks and Terminators that will terrorize future civilization? This exhibit allows visitors to explore different representations, myths, and beliefs on the topic, asking them to consider the issue and even to take a position at the end of the visit. (Until October 15, Musée de la civilisation.) www.mcq.org
Translation: Michèle Duguay
This page is also available in / Cette page est également disponible en:

Francais (French)