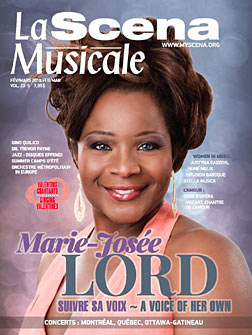 We are delighted with the success of our january survey of your favorite opera duets. Here are the three winners:
Qual Occhio Al Mondo from Giacomo Puccini's Tosca
Without a doubt, our winner is one of the most popular duets in the opera repertoire.
In this scene from Act 1, the painter Mario Cavaradossi finishes Mary Magdalene's portrait when Angelotti, former consul of the Roman Republic and political prisoner, enters the church. Having just escaped from prison, he tries to hide in the family chapel. Cavaradossi promises to help him escape. Suddenly, the singer Floria Tosca, Cavaradossi's lover and very jealous, arrives. Finding the door closed, she calls for him ("Mario, Mario, Mario") as Angelotti runs to hide in the chapel.
The painter opens the door and Tosca enters, suspicious, because she imagines that her lover was talking to another woman. In a jealous rage, she asks Cavaradossi with whom he was speaking and imagines scenarios with another woman. The painter manages to reassure her and accepts the invitation to join her later in their little cottage.
Mario asks her to leave so that he can continue working. Tosca, looking at the painting, asks him who the beautiful blue-eyed blonde is. He gently answers, "the Madeleine." Tosca, who recognizes the features of the Marchioness Attavanti, explodes again with jealousy.
Mario explains that he witnessed the marchioness pray in the church and painted the scene. He soothes Tosca and poses this famous and romantic question: Qual occhio al mondo può star di paro all'ardente occhio tuo nero? ("What eyes in the world compete with yours, so deep, so black?") He declares his love to her and assures her that he will forever say, "Floria, I love you."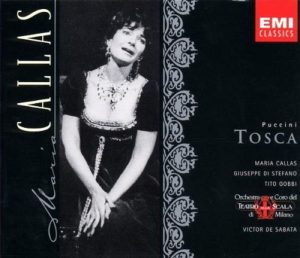 Proposed version: EMI, 1953
Orchestra and chorus of La Scala. Under the direction of Victor de Sabata, with Maria Callas, Giuseppe Di Stefano and Tito Gobbi.
O Sink Hernieder, Nacht Der Liebe (O Descend, Night Of Love)
from Richard Wagner's Tristan und Isolde
This beautiful duet, one of the longest in opera, lasts almost 40 minutes. Typical German romantic themes such as night and love beyond death can be found in the piece.
While King Marke is on a nocturnal hunting expedition, Isolde, his wife, awaits the secret arrival of Tristan. Her maid Brangäne thinks that this outing is a ruse of Melot, who hates Tristan, to surprise the two lovers. But Isolde, too impatient, does not listen to her and extinguishes the torch, signal for her lover to come. Tristan arrives, kneels down and puts his head on her arm. At that moment, the two lovers gently invoke the night to join them. They forget about time and the possibility of the king's return.
Throughout the duet, a desire for total union, even fusion, steadily grows. It is the idea of ​​transcendent love which goes beyond life and where only death can break the lovers free from all constraints.
"Herz an Herz dir, Mund an Mund; eines Atems ein'ger Bund "
(Heart to heart, mouth to mouth; a breath, a single alliance.)
The music accompanies these words and grows into a crescendo until the climax, just before Marke's return. The music fulfils the words, providing them with texture.
Proposed version: Deutsche Grammophon, 1966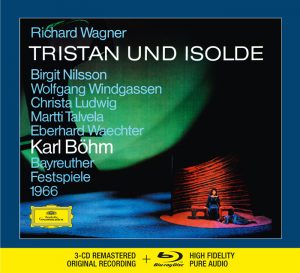 Orchestra and chorus of the Bayreuth Festival. Under the direction of Karl Böhm, with Wolfgang Windgassen, Christa Ludwig, Birgit Nilsson, Martti Talvela, Eberhard Waechter and Peter Schreier.
Ô Nuit Divine ! from Charles Gounod's Roméo et Juliette
This great classic, based on the play by Shakespeare, speaks of a love forbidden by the rivalry between two families, the Capulets and the Montagues.
In the garden of the Capulets, Roméo (a Montague) appears and sings of his love for Juliette in the air Ah! lève–toi, soleil! Listening to these tender words, Juliette comes out on her balcony, looking sad, thinking of the conflict that divides the two families. She calls Roméo, and the two discuss their dilemma. She asks him if he loves her. He answers: "Before God who hears me, I promise to be faithful!" All of a sudden, servants arrive searching for the young Montague. Juliette goes back to her room and Roméo hides, waiting for them to leave.
When tranquility returns, alone, Roméo dreams of remaining in this state, in this dream. Moments later, Juliette emerges again on her terrace to see her lover and say a few words before he has to leave. She expresses her desire to become his wife and asks for a time to unite their destiny. She is ready to leave her family and elope with him. She warns him: if her love is not reciprocated, he should forget about her. Roméo guarantees that he adores her and finally says to her: "Dispose as a queen, dispose of my life." We hear the nurse calling Juliette. The two lovers exchange soft words and Roméo adds as he leaves: "From this farewell, so sweet is the sadness, that I would like to say goodbye to you until tomorrow!"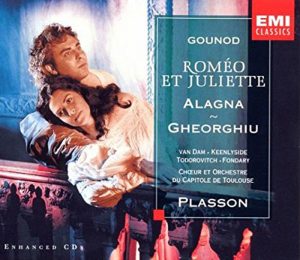 Proposed version : EMI, 1995
Chœur et Orchestre national du Capitole de Toulouse. Sous la direction de Michel Plasson, avec Roberto Alagna, Angela Gheorghiu, José Van Dam, Marie-Ange Todorovitch, Simon Keenlyside et Alain Fondary.