This page is also available in / Cette page est également disponible en:

Francais (French)
Montreal, October 29, 2020 – The Orchestre Métropolitain is pleased to announce the names of the four winners of its first-ever composition competition. Issued in March and taking Beethoven's heritage as its inspiration, the call for submissions from composers was the first step in a major celebration of the 250th anniversary of the master's birth through the unique voice of local artists. The four winners of the 2020 Orchestre Métropolitain Composition Competition are Francis Battah, Marie-Pierre Brasset, Cristina García Islas and Nicholas Ryan.
The four winners will have their five to six-minute works premiered in 2021 by the Orchestre Métropolitain under Yannick Nézet-Séguin. Each composer will also receive a $5,000 commission for the completed work. In addition, a special OM Musicians' Choice Award with another $5,000 prize will be presented to one of the four once all four works have been performed. And, conferred in the three weeks following the performances, the Public's Choice Award will determine which work will receive a second performance by the OM at its next summer concert The OM at the foot of Mount Royal.
Five honourable mentions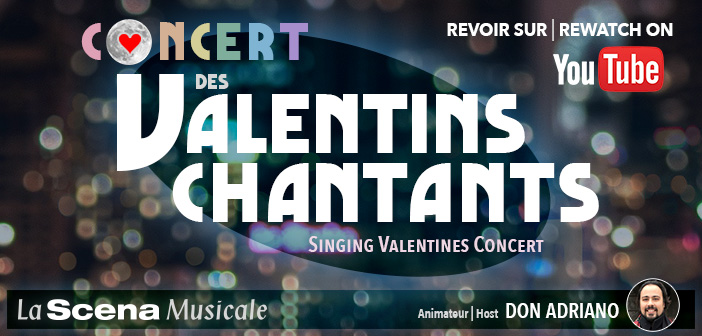 From among the 84 entries received by the OM from composers age 40 and under, the jury also awarded honourable mentions to five composers who stood out for the quality of their submission. At the end of the process, honourable mentions went to Maggie Ayotte, Alexander Blank, Patrick Giguère, Dominique Lafortune and Denis Nassar-Baptista.
"We were mightily impressed by the high musical quality of the 84 submissions to this first edition of the Orchestre Métropolitain Composition Competition, which took Beethoven's heritage as its theme. The variety of approaches and perspectives on Beethoven – not to mention the creativity of the entries received – simply blew us away. We have selected emerging composers, all of whose creative careers will benefit from the experience and exposure. It wasn't easy for the jury to choose only four winners and award only five honourable mentions when we would have liked to honour more of the submissions. For us, this competition is a superb demonstration of the wealth of artistic voices in this country, which is certain to inspire us going forward."
– Yannick Nézet-Séguin
Artistic Director and Principal Conductor
Orchestre Métropolitain
An inspired jury
A jury was specially chosen for the competition and chaired by Yannick Nézet-Séguin. Its members were individuals with a wide range of views and deep roots in the national and international artistic and cultural communities. The OM is proud and honoured to have been able to count on the combined knowledge and experience of the members of this exceptional panel:
Lyne Allard, an instructor, outstanding chamber musician and violinist and, since 2011, member of the Orchestre Métropolitain as well as other Quebec-based orchestras and ensembles. She is also co-founder of the Coopérative des professeurs de musique de Montréal.
Valerie Coleman, a renowned American flautist and one of the world's most-performed living woman composers, who was recently named Classical Woman of the Year 2020 by Performance Today. In musical education, she is known for her strong support and devoted mentoring of emerging artists across the United States.
Barbara Croall is Odawa First Nation (Giniw dodem, Manidoo Mnissing) and balances her time composing, performing and teaching music with work in outdoor education rooted in traditional Anishinaabe teachings, work with aboriginal youth and singing in traditional ceremonies.
Éric Champagne, a Montreal-based composer whose work is regularly performed in Quebec, Canada, the United States, Europe and India by well-known ensembles and soloists. He has also worked on multidisciplinary projects with poets and visual artists.
Keiko Devaux is a contemporary music composer originally from British Columbia but now based in Montreal. Her works have been performed by ensembles in Canada, France, Germany and Italy. The winner of many prizes and awards, she is currently working on a doctorate in composition and sound creation at the Université de Montréal under Ana Sokolovic and Pierre Michaud.
A few words on the prize winners (listed in alphabetical order):
Francis Battah
Winner of the 2020 Orchestre Métropolitain Composition Competition
Francis Battah is a Montreal-based composer. After completing his college studies in classical and jazz piano, he obtained, in 2017, a bachelor's in instrumental composition from the Université de Montréal, where he studied with Alan Belkin, Ana Sokolovic and Denis Gougeon. His works for solo instruments, chamber ensembles and orchestra have been frequently performed, including at the Bozzini Lab (Vancouver) and during premieres concerts given by the Société de Concerts de Montréal and the Laboratoire de musique contemporaine de Montréal. In 2019, Francis Battah won third prize at the International Antonín Dvořák Composition Competition in Prague as well as a special prize for the best fugue. He is currently working on a master's degree at McGill under Denys Bouliane.
Marie-Pierre Brasset
Winner of the 2020 Orchestre Métropolitain Composition Competition
Born in Quebec in 1981, composer Marie-Pierre Brasset has been active on the contemporary classical music scene for a decade and a half. Her works are performed across Quebec and Canada by ensembles such as the Nouvel Ensemble Moderne, ECM+, Trio Fibonacci and Bozzini Quartet. Contemplative listening to nature deeply marks her composing. Marie-Pierre Brasset holds a Ph.D. in contemporary opera research and production. She also teaches as a lecturer at the Université de Montréal.
Cristina García Islas
Winner of the 2020 Orchestre Métropolitain Composition Competition
As a Mexican and Canadian composer and lecturer, Cristina García Islas has participated in international festivals and symposia, including the CEME International New Music Festival (Israel), the Synthesis International Summer Course for Composers (Poland) and the Nuit Blanche Festival (Canada). She has been a guest lecturer at IRCAM (Paris), Université Laval and the Consulate General of Mexico in Montreal. Cristina García Islas has a doctorate in composition from the Université de Montréal and master's and bachelor's degrees from the Conservatoire de musique et d'art dramatique du Québec (Montreal). She currently holds teaching positions at the Universidad Nacional Autónoma de México (UNAM) and Universidad Anáhuac México.
Nicholas Ryan
Winner of the 2020 Orchestre Métropolitain Composition Competition
N.M. Ryan is a sound artist, composer and lecturer based in Montreal, Canada. His works have been featured as part of Art Matters, Tenor Notation, Suoni del Popollo, Gallerie Espace, Vivier Interuniveristaire and La Sotterena and performed by the likes of the Bozzini Quartet and Instruments of Happiness. He holds a bachelor's degree from Concordia University, where he studied composition under Sandeep Bhagwati and Georges Dimitrov.
For more about the Orchestre Métropolitain, please visit www.orchestremetropolitain.com
This page is also available in / Cette page est également disponible en:

Francais (French)