This page is also available in / Cette page est également disponible en:

Francais (French)
This section is an advertising supplement. To announce here, contact [email protected]
Sound Visionaries
Claude Debussy, Olivier Messiaen, Pierre Boulez
Christina Petrowska Quilico, piano
Navona Records, NV6358
Release Date: July 9, 2021
Claude Debussy, Olivier Messiaen, and Pierre Boulez are stunningly reconciled in Christina Petrowska Quilico's Navona Records release Sound Visionaries. Boasting a track record of over 50 recorded albums and having recently been named to the Order of Canada, the veteran pianist proves that despite all difficulties, finding common ground between these three composers can be done spectacularly.
The works in question are cleverly chosen: Debussy's ethereal Preludes, Book Two is contrasted with Messiaen's quasi-spiritual Vingt Regards Sur L'Enfant Jésus, and the album rounds off with Boulez's atmospheric Première Sonate and Troisième Sonate. Petrowska Quilico unearths the modernity in the impressionist, the impressionism in the mystic, and the mysticism in the modernist. Sagacious, riveting, and indeed – visionary.
High Voltager Chamber Music
Jan Järvlepp composer
Sirius Quartet, Arcadian Winds, Jae Cosmos Lee
Navona Records, NV6366
Release Date: September 24, 2021
Navona Records proudly presents High Voltage Chamber Music, the latest album from composer Jan Järvlepp. Following close on the heels of Concerto 2000 and Flights of Fancy, Järvlepp carries forward the momentum with this newest release. Featured on the album is String Quartet No. 1, the composer's first full-length string quartet — an important milestone for any composer. The album also features a couple of Järvlepp's quintets, both of which undoubtedly live up to the album's title. In the midst of a global health crisis, High Voltage Chamber Music comes as an exhilarating triumph in the midst of adversity — a triumph to be enjoyed by listeners everywhere.
Sonata No. 1 in G minor
Élisabeth-Claude Jacquet de la Guerre, composer
Infusion Baroque
Leaf Music, LM2022
Release Date: October 1, 2021
Elisabeth Jacquet de La Guerre was a French composer, musician, virtuoso and teacher. Sonata No. 1 in G minor is one of the only collections of chamber works she composed for two treble instruments and basso continuo.
This is Infusion Baroque's first single from the album Virtuosa. The recording encompasses works recorded on historical instruments highlighting over a dozen relatively unknown women who made substantial contributions to Western classical music from the 17th to 20th centuries.
New Jewish Music, Vol. 3 -
Azrieli Music Prizes
Yitzhak Yedid, Yotam Haber, Keiko Devaux, composers
Nouvel ensemble Moderne, Lorraine Vaillancourt, dir., Sharon Azrieli, soprano, Krisztina Szabó, mezzo
Analekta, AN 2 9263
Release Date: October 1, 2021
The Azrieli Foundation and Analekta release New Jewish Music, Vol. 3 – Azrieli Music Prizes, featuring the world premiere recordings of works by the 2020 Azrieli Music Prize (AMP) laureates.
We find on this album: Keiko Devaux (The Azrieli Commission for Canadian Music), Yotam Haber (The Azrieli Commission for Jewish Music) and Yitzhak Yedid (The Azrieli Prize for Jewish Music). The three inspiring pieces are brought vividly to life by the Nouvel Ensemble Moderne (le NEM) under the direction of Lorraine Vaillancourt. Mezzo-soprano Krisztina Szabó joins for Haber's Estro Poetico-armonico III. Also featured on the album is Jonathan Monro's arrangement of Dissidence by the celebrated Canadian composer Pierre Mercure, created specifically for le NEM and soprano Sharon Azrieli, who joins the ensemble.
Image Astrale
Jean Coulthard, composer
Jennifer King, piano
Leaf Music, LM2018
Release Date: October 22, 2021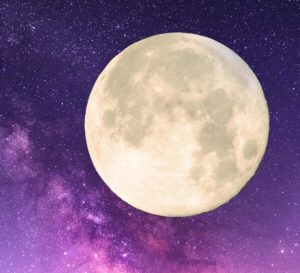 When Jennifer King first discovered the music of Jean Coulthard, the impressionistic and evocative nature of her songs led her to seek out her solo repertoire. Coulthard, being one of the first instructors at UBC's music department, fostered many Canadian composers and has left a legacy of music for orchestra and chamber ensembles. The piece combines the neo-impressionististic qualities of rich textures and flexible rhythms, while incorporating dissonant twelve-tone and tone cluster pitch organization.
This page is also available in / Cette page est également disponible en:

Francais (French)