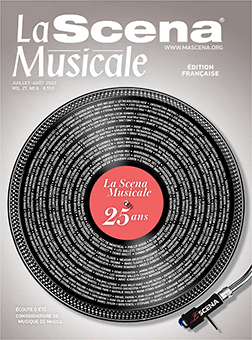 This page is also available in / Cette page est également disponible en:

Francais (French)
Wien ist anders—Vienna is different—a statement that one can see so often on the streets of the European cultural metropolis. This statement is just as true of Montreal!
What do they both have in common? The cultural richness, among many other things!
But part of that cultural richness, the multilingual McGill Conservatory of Music, is now living its last minutes at the venerable age of 118. Why?
With no proper understanding of the real motive, the Conservatory's over 60 instructors, its affiliated teachers—and, most of all, its hundreds of students and their parents—are still searching for an answer. They are genuinely looking for solutions, although neither the exiting dean nor the Conservatory director seemed to even care to talk to these people!
Oh, the Hegelian spiral, how it once again proves itself to be true!
When Nicolae Ceausescu, the despot ruler of Romania, closed tens of music institutions (schools, conservatories, philharmonics) overnight in the late 1970s/early '80s, the whole world watched with dismay.
But that was the result of a totalitarian and dictatorial regime—no wonder!
This is not late 20th century Romania. This is 2022 in Montreal, Canada! A city that stands for human rights—for respect between human beings—and that values and fights for its cultural heritage!
What about McGill University's values in this respect? One of the world's most famous universities, with distinguished professors and scholars; doesn't it stand for the same moral values?
Right now, the conflict between what McGill stands for and what McGill is doing should be obvious to anyone with a clear mind. The Conservatory is an institution that creates generations of music lovers and potential musicians, but mostly better human beings through the power of music in our hearts and brains.
That such a venerable institution is dissolved as if it would mean nothing to Montreal, to the community, and to Canada itself is an incomprehensible matter to begin with!
Montreal is different: will the Montreal community simply sit and observe? What about the new dean of the Schulich School of Music? And what about McGill as an entity?!
---
Written by Prof. Cristina Monica Hauser (one of over 60 musicians thrown out)
This page is also available in / Cette page est également disponible en:

Francais (French)