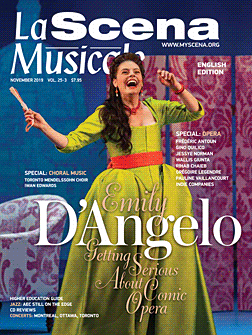 It is unlikely that the executive director and chief curator of the Montreal Museum of Fine Arts would look up "art" in the Oxford English Dictionary. But if she ever did, Nathalie Bondil would surely embrace the first definition, "human creative skill or its application," as firmly as she would reject the last, "supposedly creative subjects as opposed to scientific, technical or vocational subjects."
It is precisely the coming together of different people, ideas and disciplines that forms the essence of the "central value" as outlined in her Manifesto for a Humanist Museum, written in 2016 on the occasion of the opening of the Michal and Renata Hornstein Pavilion for Peace – International Art and Education. Hers is a vision that includes but also goes beyond the Museum's original mission to "encourage the appreciation of fine arts among the people of the city."
Bondil has been in her current position since 2007 but has been with the MMFA since 1999. "It's been a wonderful journey; I would not have expected to stay for so many years in Canada," she said in her office, where the walls boast of many exhibitions past, reflecting the Museum's multidisciplinary programming, including fashion (Yves Saint Laurent, Jean Paul Gaultier), world and popular culture and contemporary art (Peru: Kingdoms of the Sun and the Moon, Imagine, Peter Doig).
On her watch the MMFA has grown into one of the most visited museums in Canada and the eighth-most-visited in North America, welcoming 1.3 million people a year. Its temporary exhibitions have been exported to 35 cities. Through its community outreach programs that include education, art therapy, and now, health and wellbeing – a first for museums in North America – it partners with 450 organizations
What made Bondil transform a temporary stay for professional development into a vocation in Montreal was the contrast she saw between the workplace here and during her previous experiences in New York and Paris. "Here, I do not work for the state or a public service but work for the public. It is really different, not a top-down bureaucracy, but where I can interact with society. Working as a team gives a very different flavour and sense of mission and value to our daily life. We work with volunteers, business and schools towards the goal of making this institution more relevant."
She has garnered several awards, including the prestigious Peter Herrndorf Arts Leadership Award offered by Business/Arts for fostering arts in Canada by building partnerships with artists, media, business leaders. She was also named Knight of the Ordre de Montréal for her contribution to this city.
Philanthropist Michael Audain of the Audain Art Museum Foundation has praised her as "an entrepreneurial curator," a description that she feels is in keeping with her personality. "Being entrepreneurial brings a lot of passion and anxiety but for me it is a question of opportunities. I like the fact that people support you when you want to create a project, to have a team to make it happen." Bondil treasures the freedom and the support she has found in Canada: "I think this country gave the best of myself to me."
She speaks of a horizontal as opposed to vertical administration, where different perspectives on art result in co-creation. She does not like specialists working in silos.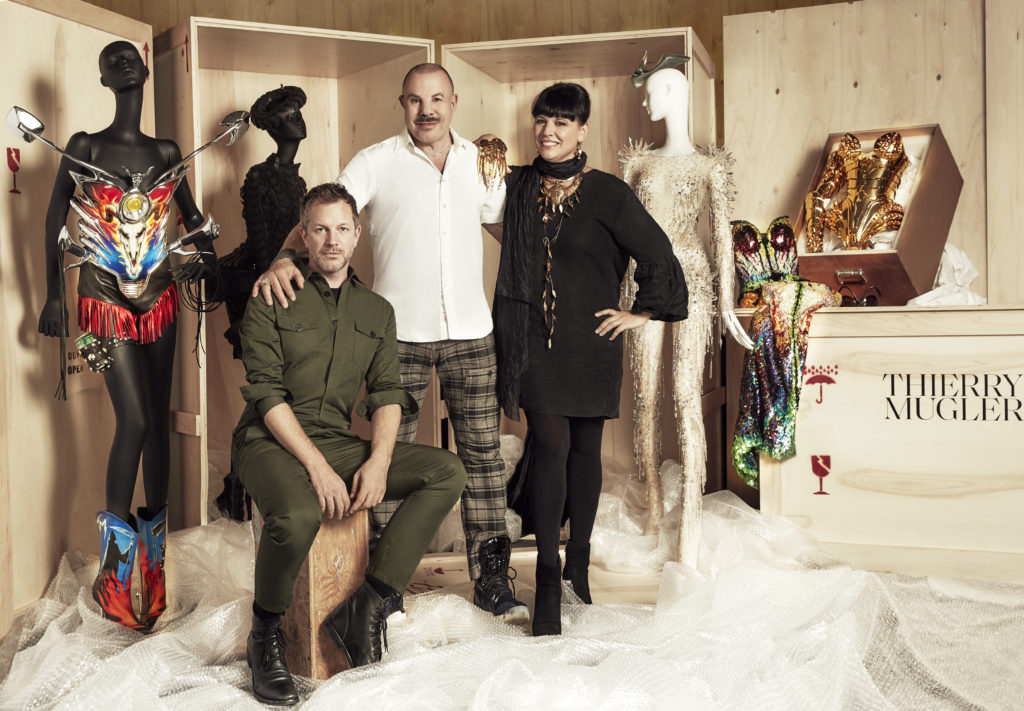 "The curator has one perspective, but there are many ways to understand and be touched by art. I am not a musicologist, I can't read a score, but I am touched by music. A work of art does not belong to the art historian. It can be understood through different angles: material, style, civilization, bio of the artist, the function.
"For me it is like a game. We have all those works that cannot speak, but they have this universal language that can touch everyone. We have to make them speak."
Bondil says neuroscience has shown that aesthetic emotion. What we feel when contemplating something or someone beautiful is a physiological need that comes from the part of our brain that we share with animals. "We need to be moved by beauty," she says. She believes museums have a role to play in therapy and wellbeing.
In November, a pilot project where doctors prescribe museum visits, created in partnership with the Médecins francophones du Canada, will be assessed. It is an initiative Bondil hopes to make available to all doctors in the future.
She sees the flood of images provided by the internet as an opportunity, not as a threat, because it creates awareness and interest in art. Still she warns: "We must promote and value the immersive experience we have when we listen to a musician or look at a painting because it very different. We must distinguish it from the platform that diffuses the art." Increasingly, she says, museums are seen as a "safe authentic place with real things to discover in a world that is becoming more and more virtual."
Since 2008, with the creation of the Arte Musica Foundation and the opening of Bourgie Hall in 2011, the museum has had a musical component as well.
Bondil approaches her role as curator with humility. "We are never the owners of beauty, we only receive it temporarily. Each object has different stories and will have more stories after me. [Working with art] is a chance, a privilege, and it is our duty to protect the works for future generations." She is keenly aware that the existence of the pieces she works with spans hundreds, sometimes thousands of years: "Much longer than our short life."
Find more information on the Montreal Museum of Fine Arts, Bourgie Hall and the art therapy program at www.mbam.qc.ca