This page is also available in / Cette page est également disponible en:

Francais (French)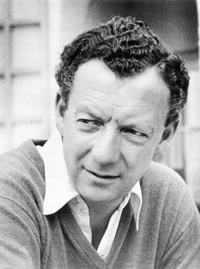 This May, the Orchestre symphonique de Montréal is closing its season with Benjamin Britten's choral masterpiece War Requiem, conducted by Kent Nagano with soloists Catherine Naglestad, Ian Bostridge, and Thomas Hampson. 
Commissioned for the 1962 consecration of Coventry Cathedral, which was bombed in the Second World War, the War Requiem has transcended its origins, becoming a staple in memorial ceremonies for major tragedies and war. Given the current instability around the globe, War Requiem is quite timely.
In 1939, with increasing tension in Europe, Britten and Sir Peter Pears sailed to North America, where they spent several years. The consequences of this decision were far-reaching. As the story goes, while in California Britten found a copy of The Borough, a book of poetry by George Crabbe, which inspired his opera Peter Grimes. Struck by a sudden and intense longing for his homeland, he and Pears returned to wartime England and registered as conscientious objectors. While testifying, Britten stated, "The whole of my life has been devoted to acts of creation (being a professional composer) and I cannot take part in acts of destruction."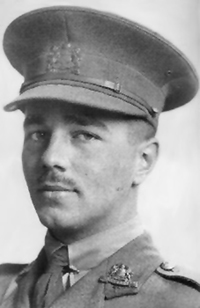 Britten was a lifelong pacifist and the War Requiem is the most overt statement of his position. By juxtaposing the Catholic Requiem Mass with nine English poems by Wilfred Owen – a soldier who died a week before the November 11, 1918, Armistice – statements of peace in the mass become ironic and ambiguous. In his poems Owen tries to reconcile his Christian beliefs with the reality of armed conflict among Christian nations. Just as architect Sir Basil Spence kept the façade of the shelled church in the design of the new Coventry Cathedral, so too did Britten keep the shell of the Mass, with Owen's poetry a commentary on the destruction of war.
War Requiem is a testament to personal sacrifice as well as public mourning, destruction and discord as well as the reconstruction and reconciliation that may follow. If reconstruction is illustrated in the marriage of the Latin Mass and Owen's poetry, Britten shows reconciliation in his choice of soloists for the premiere: Russian soprano Galina Vishnevskaya, English tenor Peter Pears and German baritone Dietrich Fischer-Dieskau. Ironically, Britten's sentiment was undermined by another conflict: the Cold War. Vishnevskaya, held up by Soviet officials, was unable to make the performance. British soprano Heather Harper filled in at the last minute, though Britten's chosen soloists were reunited under his baton for the 1963 Decca recording.
The War Requiem is a warning as well as a memorial, a prayer for the living as well as the dead. One can only hope that the War Requiem will become a monument to the past, a collective moment of mourning as the living build upon the rubble of failed and fallen institutions. However, even as the soldiers sing "let us sleep now," we are left pondering the restless ending. As Pears states, "It isn't the end, we haven't escaped, we must still think about it, we are not allowed to end in a peaceful dream." 
---
Orchestre symphonique de Montréal with OSM chorus presentsWar Requiem: May 25, 28, and 29 at the Maison symphonique. www.osm.ca
This page is also available in / Cette page est également disponible en:

Francais (French)