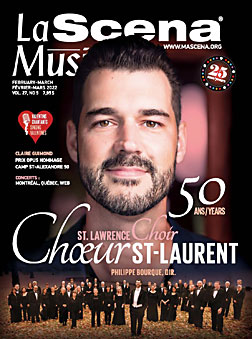 This page is also available in / Cette page est également disponible en:

Francais (French)
Aux fenêtres du temps
Claudel Callendar, voice, piano and compositions; Maurice Carême, texts; Vox Luminosa Children's Choir; The Young Voices of the Mills.
Label: Socan (2021)
For some projects, among other musical ones, the idea is sometimes more important than the result. Such is the case with this double-disc project, which translates to At the windows of time, named after a poem by the Belgian writer Maurice Carême (1899-1978). The composer and pianist Claudel Callender bring together here 33 texts by the same author that he set to music.
The first part with choir immerses us in a family-type atmosphere in the manner of the film Les Choristes. The voices are not perfectly synchronized, but the spirit is elsewhere: encouraging the children of Vox Luminosa and Jeunes Voix des Moulins who sang together around a project combining music and poetry.
The second part with piano and solo voice was childlike cheer and recklessness from the choirs and more towards melancholy. Claudel Callender's compositions have a rare quality these days: the art of prosody, the fact that sounds and words follow the natural rhythm of the language. As for the music, it sounds like the melodies of French chansonniers from the Belle Epoque. We would also gladly invite the youngest to discover the Barbaras, Moustakis and Brels of this world to deepen their mastery of French.
This page is also available in / Cette page est également disponible en:

Francais (French)