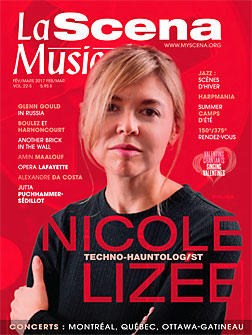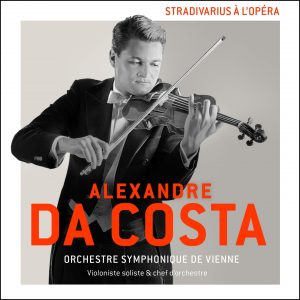 Stradivarius à l'Opéra
Alexandre Da Costa, violin, Vienna Symphony Orchestra
Spectra 2016. SPECD7859. 60 min 10 s.
This luscious CD of operatic masterpieces transcribed for solo violin shows Alexandre Da Costa at his best. Selections include the Habenera from Bizet's Carmen, Méditation from Massenet's Thaïs, Valse from Strauss's Cavelleria Rusticana, and Nessun Dorma from Puccini's Turandot. From the legendary Richard Wagner, Romance from Tannhauser, Liebeslied from Die Walküre and Preislied from Die Meistersinger von Nürnberg are also included.
The world-class Vienna Symphony prove to be ideal collaborators. Their full-bodied timbre is a dulcet match for Da Costa's resonant style. Rather than hearing two distinct entities (soloist and orchestra), it is evident on this recording that both the soloist and orchestra share a cohesive stylistic approach.
The Preislied from Meistersinger is an outstanding example of the emotional impact Da Costa was able to achieve by exploiting the violin's capacity to sustain phrases beyond that of a vocalist. The rendition of Méditation from Thaïs is emblematic of the judicious preparation that has gone into mapping out an interpretative approach that is musically satisfying.
This recording will be of particular interest to both violin and opera enthusiasts.
User Ratings (

2

Votes)

2.3