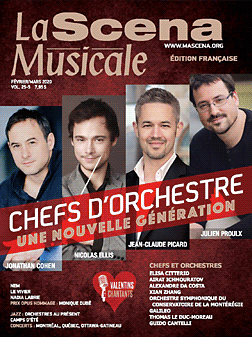 This page is also available in / Cette page est également disponible en:

Francais (French)
The City of Markham is a high-tech capital, as well as the most diverse municipality in Canada, with 78% of its population defined as visible minorities (Statistics Canada 2016). The city owns and operates three cultural venues: Markham Museum, Varley Art Gallery and the Flato Markham Theatre (FMT).
Operating a performing arts venue and delivering cultural services and programs in proximity to, and on the outskirts of, Toronto provides a unique opportunity to offer a variety of programs close to home for the residents. Although proximity to a large urban center entails a very competitive environment, suburbs such as Markham are experiencing rapid population and economic growth – Markham's population is 350,000 and the immediate York Region, 1.2 million. This triggers a need and demand for cultural enterprises and favours the delivery of a wide variety of programs and services. Another characteristic of most Toronto suburbs, including Markham, is that the ecology of the arts sector is primarily community-based, prompting the importance for municipalities to take a critical leadership role for culture.
Flato Markham Theatre is one of Canada's premier theatre houses serving York Region, the GTA and Markham. FMT opened its doors in 1985 and is the leading performing arts venue in York Region, hosting and presenting 350 events annually. The Theatre presenting season and education and outreach programs include all performing arts disciplines, from dance to drama, from music to contemporary family entertainment, and a few performances that defy categories! We are also a favourite of community users from around the York Region, servicing hundreds of community groups, education institutions, commercial promoters and corporations.
The Theatre, with a seating capacity of 537, offers multiple programs under two distinct umbrellas: Diamond Season and Discovery. The Diamond Season is the flagship presenting season, featuring a wide variety and diversity of artists and productions in all disciplines and genres, structured in different series with over 65 performances annually, serving over 30,000 patrons. FMT's Diamond Season honours respected Canadian and international artists and productions, presenting headliners and emerging artists alike such as Blue Rodeo, Matt Dusk, Robert Charlebois, The Abrams, John McDermott, Canada's Ballet Jorgen, Shanghai Dance Theatre, Compagnie Marie Chouinard, Seven Fingers, Peking Acrobats, Buffy Sainte-Marie, Sara Chang, Menaka Thakkar Dance Company, Anda Union, José Feliciano and many more.
In the realm of concert music, FMT hosts the annual concert series of the Markham Concert Band, Kindred Spirits Orchestra, and multiple school concerts of all genres, including its meaningful connection with the prestigious Unionville High School arts program. Through the Diamond Season, the theatre presents successful concert series in classical, jazz and world music.
Discovery is FMT's education and outreach platform, designed to educate, inspire and engage Markham's community through the performing arts. It includes three programs: Every Child Every Year, Performing Arts Camps and Community Outreach and Engagement. In 2019, Discovery serviced and engaged over 25,000 youth and residents from all walks of life.
Every Child, Every Year is the most important cultural initiative for youth in York Region, and enables students enrolled in Grades 1 to 8 in Markham schools to attend one matinee performance once a year, every year, at no charge. When fully implemented, the initiative will engage over 25,000 students annually.
Every year during spring break and summer vacations, Performing Arts Camps give a chance to over 1,200 children aged 4-16 to experience performing on a big stage first-hand. With three locations and six distinct camps for all ages, campers can learn, develop and explore their love of live arts. Campers build meaningful life skills, including confidence and understanding of teamwork, sense of self, speech, presentation and artistic skills. Our instructors are professional artists working in the industry, bringing their vast experience and passion for teaching to Markham's youth.
Education, Community Outreach and Engagement disseminates the performing arts into the community through activities such as workshops, masterclasses, pre- and post-show talks, "informances" in public spaces and special events and performances in community festivals and gatherings.
FMT's vision is "Live Arts in Markham, it matters to all" (Live Arts Matters!), and its mission is to "cultivate a vibrant and creative community through live arts." With a backdrop of a multicultural city with more than 65 communities and dialects, and a diversity index of 78%, the opportunities to integrate a robust agenda for culture are un­paralleled, in the perspective of arts services, programs, and infrastructures, along with cultural appreciation and social cohesion.
More opportunities can be triggered through the economic profile of the city. Its connection with innovation can be used as a springboard to build a robust arts sector and creative economy. Markham is at the centre of the second-largest tech cluster in Canada and is anchored by over 1,500 technology companies that generate more than 37,000 jobs. A high concentration of Canadian head offices can be found in Markham, including such industry leaders such as IBM, GE Energy, Toshiba and Qualcomm. Recently announced projects such as the York University Markham Campus, Markham Movieland's First Studio City, Destination Markham and Markham Innovation Exchange (MIX) certainly showcase the vitality and great potential of the city.
On the other hand, the Flato Markham Theatre is now over 35 years old and runs at capacity, bringing to the surface the challenge of a fast-growing municipality and the need for additional cultural spaces and infrastructure (population when the theatre was built: 80,000). Moreover, serving and connecting to a growing diverse market remains an exciting challenge that the FMT team tackles through programming, marketing and audience development strategies.
In conclusion, the City of Markham is well positioned to remain a thriving municipality at the leading edge of the convergence of culture, diversity and innovation.
This page is also available in / Cette page est également disponible en:

Francais (French)