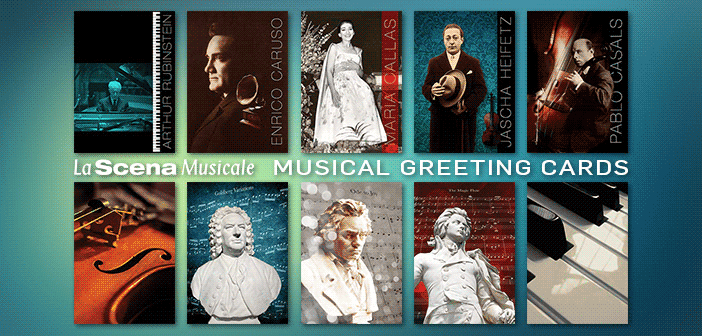 MSO and OM back in business
In a continental performing arts scene dominated by a whole lot of cancellation, Montreal is a hive of activity. Both the Montreal Symphony Orchestra (now entering a post-Kent Nagano interregnum) and the Orchestre Métropolitain (under Yannick Nézet-Séguin) have remarkably busy schedules in the Maison symphonique and elsewhere.
Crowds might be reduced but there is no noticeable reduction in quality. With little to do in New York, YNS has an enhanced presence in his hometown. All his Maison symphonique concerts, September to December, are sold out, so best to act quickly on Prokofiev's Peter and the Wolf in French (Oct. 10 and 11) and Éric Champagne's new setting of Le Petit Prince (Oct. 23 and 24), both at the Théâtre du Nouveau Monde. Maybe protocols will loosen in time for more seating to be made available for Bach's Mass in B Minor on Dec. 5 and 6. You can
always dream. www.orchestremetropolitain.com.
MSO seating in the Maison symphonique is a little easier to come by, if only because the elder orchestra presents more (19) concerts. After Bernard Labadie and several notable soloists do business in mid-September with Mozart and Beethoven, the Finnish conductor Susanna Mälkki takes the podium (after two weeks of quarantine) for concerts on Sept. 30, Oct. 1 and Oct. 2. Schubert's Unfinished Symphony and Holst's The Planets (in a reduced orchestration) are among the attractions. John Storgårds, another Finn, leads four programs, including Beethoven's Eighth Symphony (Nov. 18) and reductions of Bruckner's Seventh (Nov. 19) and Mahler's Tenth (Nov. 22).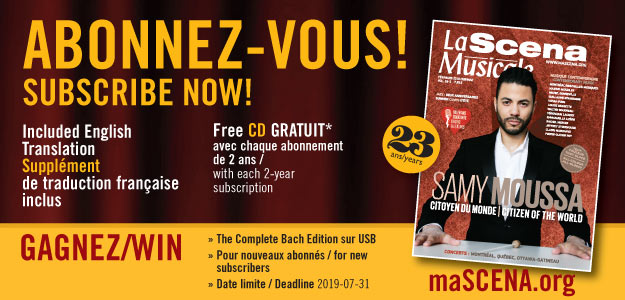 Pablo Heras-Casado, a Spaniard with no known music-director commitments, conducts a program of Beethoven (Overture to The Creatures of Prometheus and Symphony No. 2) and Chausson (Poème de l'amour et de la mer with contralto Marie-Nicole Lemieux as soloist) on Nov. 24, 25 and 26. The prominence of Beethoven in the programming is related, of course, to the composer's 250th anniversary.
All the aforementioned conductors will be heard in return engagements. Newcomers are the Ukrainian-born Finn Dalia Stasevska (Sibelius's Third Symphony and Ana Sokolović's Concerto for Orchestra) on Dec. 1 and 3 and the American Jeannette Sorrell (a baroque Christmas concert) on Dec. 8 and 9. Google "Stasevska" and you will find plenty of material on the "Rule, Britannia!" uproar in the U.K. and the Last Night of the Proms, which she conducted. "As ever, decisions about the Proms are made by the BBC, in consultation with all artists involved," said the corporation. www.osm.ca.
Autumn at Lanaudière
After cancelling its summer programming in the Amphitheatre, the Lanaudière Festival goes indoors for a sixpack of September concerts in Joliette Cathedral, its original mainstage. The opener on Sept. 18 with the Orchestre Métropolitain under Yannick is sold out, but there might still be tickets for Les Violons du Roy performing baroque repertoire under Matthieu Lussier (Sept. 19); James Ehnes playing Bach's three solo Partitas (Sept. 20); recitals by pianist Marc-André Hamelin (Enescu, Medtner and Schubert on Sept. 25) and soprano Adrianne Pieczonka (Schubert, Wagner, Poulenc and Strauss on Sept. 26 with pianist Michael McMahon); and the MSO under Canadian Opera Company music director Johannes Debus (Beethoven's Great Fugue, Mahler's Songs of a Wayfarer with mezzo-soprano Rihab Chaieb and Schoenberg's Transfigured Night on Sept. 27). www.lanaudiere.org
Chamber music aplenty
Chamber music is no less ready to do battle with the coronavirus in Montreal. The Ladies' Morning Musical Club is keeping the same 2020 dates announced last March, only with new and mostly Canadian artists. See p. 49 for details but keep in mind that the 160 seats made available in Pollack Hall will be occupied by subscribers. Bourgie Hall is going nuts, presenting 56 concerts starting with the New Orford Quartet on Sept. 16 and ending with Pallade Musica on Dec. 20. Many are the highlights. Some concerts are repeated. Louis Lortie completes his Beethoven Sonata cycle; on Nov. 13 the pianist manages the Herculean labour of playing the Hammerklavier twice. Charles Richard-Hamelin performs Chopin's Preludes four times but on separate dates (Oct. 6, 7, 26, 27). Mezzo-soprano Michèle Losier in Oct. 4 is sold out. Others are selling fast. See p. 48 for further details.
Sounds ancient and modern
The Société de musique contemporaine du Québec (SMCQ) offers what it bills as a Vents nordiques… pour chasser la Covid-19! program in Salle Pierre Mercure on Sept. 27. Jean-Michaël Lavoie leads the
ensemble in works by Galina Ustvolskaya (how often do you hear music written for eight double basses and a hammer?) and Michel Longtin (Pohjatuuli, a tribute to Sibelius). smcq.qc.ca.
The Arion Baroque Orchestra under Mathieu Lussier performs
Handel's Music for the Royal Fireworks and Coronation Anthems (the latter with the Studio de musique ancienne de Montréal) in the Maison symphonique on Sept. 25. In Bourgie Hall, its usual home, the baroque outfit offers more Handel (among other composers) under a visiting Irish conductor and instrumentalist, Peter Whelan, on Nov. 6, 7 and 8. www.arionbaroque.com
Back at the modern end, the Ensemble Contemporain de Montréal (ECM+) led by Véronique Lacroix gives four premieres in Salle Pierre Mercure on Oct. 20. The composers: Bekah Simms, Gabriel Dufour-Laperrière, Stefan Maier, Matthew Ricketts. You never know. www.ecm.qc.ca
Thinking small but standing tall
All live concerts in the balance of 2020 are given for reduced and distanced audiences. Some groups at press time had not made their
intentions known. The Quatuor Molinari is taking minimalist measures indeed by performing a tribute to three of the most important Polish composers of the 20th century – Lutosławski, Penderecki and Górecki – before a maximum crowd of 20. The intimate venue is the Fondation Guido Molinari at 3290 Sainte-Catherine St. E. Good luck getting one of those tickets. www.quatuormolinari.qc.ca.