This page is also available in / Cette page est également disponible en:

Francais (French)
Dutoit in the house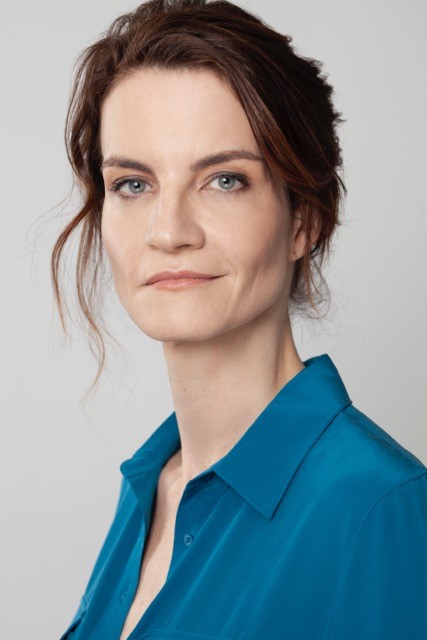 Annie Dutoit, that is. The Swiss-born professor, performer and journalist – daughter of Charles Dutoit and Martha Argerich – was on the stage of the Maison symphonique as an interviewer for the Medici.tv/Mezzo webcast/broadcast of the Sept. 18 concert featuring the OSM under Rafael Payare. Dutoit has worked for the linked platforms before, in Paris and ­Verbier. As for Charles Dutoit, who turns 85 on Oct. 7, the former music director of the OSM has a gig on Oct. 21 with the St. Petersburg Philharmonic, which he serves as ­principal guest conductor. On Dec. 6 he joins his ex-wife Argerich in Lugano to perform with the European Philharmonic of Switzerland. Dutoit lost a few of his official titles in 2017 in the wake of #MeToo accusations but remains music director emeritus of the NHK Symphony in Tokyo and co-director of the MISA ("Music in the Summer Air") Festival in Shanghai.
Samy Moussa times two at Lanaudière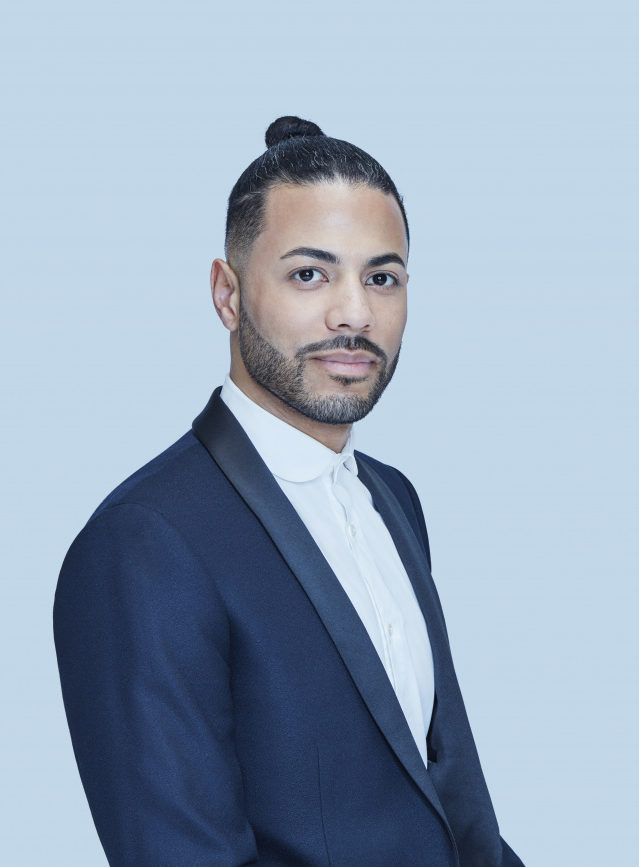 The Lanaudière festival has signed on as a co-commissioner of two scores by Montreal-born Samy Moussa. First up, probably in 2023, is Elysium, a work premiered on Sept. 18 by the Vienna Philharmonic under Christian Thielemann at the Sagrada Familia Basilica in Barcelona, where it was given as a complement to Bruckner's Fourth Symphony. In 2024 or 2025 the festival will present Moussa's Antigone, an oratorio for women's choir and orchestra with a libretto by the composer, after performances by the Dutch National Opera and Norwegian National Opera. No artists have been announced but Moussa is on friendly terms with the OSM, having won a Juno for Classical Composition of the Year with a Kent Nagano-led recording of the ­Violin Concerto Adrano (Andrew Wan, soloist). ­Despite his residency in Europe, this ­composer maintains strong links with his ­native land. He is a "spotlight artist" (in effect artist-in-residence) this season with the Toronto Symphony Orchestra, which will ­perform five of his works, including the newly commissioned Symphony No. 2. Bear in mind that the OSM gave the premiere of Moussa's Symphony No. 1 "Concordia" in 2017, ­following the success in 2014 of A Globe Itself ­Infolding for organ and orchestra with Jean-Willy Kunz as soloist. As for this piece, it got its U.K. premiere in September at a Proms concert in Albert Hall in London, with James McVinnie and the BBC Concert Orchestra under Anna-Maria Helsing. Conclusion? Samy Moussa is doing rather well.
Buffalo Philharmonic: Diversity Fellow Wanted
The Buffalo Philharmonic is looking for a ­Conductor Diversity Fellow. Which is to say, an assistant conductor with conducting ­experience, knowledge of the repertoire and – critically – the right racial and ethnic profile. Eligibility is restricted to those who "self-­identify as members of historically underrepresented groups in American orchestras, including but not limited to African-­American, Hispanic, Native American, Alaska ­Native, Native Hawaiian, or Pacific Islander descent." Yet a statement on the BPO ­employment and auditions page claims that the orchestra "prohibits discrimination and harassment of any type without regard to race, color, religion, age, sex, national origin, disability status, ­genetics, protected veteran status, sexual ­orientation, gender identity or expression, or any other characteristic ­protected by federal, state or local laws." Led by music director JoAnn Falletta – who has appeared at the Lanaudière Festival and on the Analekta label – the BPO already has an assistant conductor, Jaman E. Dunn, who meets the eligibility ­requirements of the new position. Before the year is out, the orchestra will thus have not one but two assistant conductors. The Buffalo initiative is not unique. The Cincinnati ­Symphony Orchestra (in collaboration with the University of Cincinnati College-­Conservatory of Music) sports nine Diversity Fellows among its strings, each performing "the equivalent of five weeks per season." The Detroit Symphony Orchestra inaugurated its African-American Orchestra Fellowship in 1990.


U of T Dialogues
J.S. Bach? Who let him in? Bach is one of only two composers born before 1900 whose music is discussed in "Dialogues: Analysis & ­Performance," a symposium running Oct. 7-9 at the thoroughly modern Faculty of Music at the University of Toronto. Other papers and demonstrations deal with regulation ­modernists of whom you might have heard (John Cage, Pauline Oliveros, Frederic Rzewski, Kaija Saariaho, Karlheinz ­Stockhausen, Jörg Widmann) or more ­probably have not (Mark Applebaum, Pierluigi Billone, Earle Brown, Dashon Burton, Elena-Kats-Chernin, Lucia Dlugoszewski, Helmut Lachenmann, Allen Shawn). Granted, certain talks have to do with folk music (the Korean folksong Arirang) or collectives (Quigital, an anticapitalist outfit "that explores the absurdity of corporate aesthetics") but it remains ­remarkable that a symposium ostensibly about analysis and performance would ­studiously ­ignore music that is actually ­performed. And this at a time, we might add, when pandemic restrictions and online ­platforms have resulted in significant changes in performance practice. The other pre-1900 figure deemed worthy of examination, by the way, is Régine Wieniawski, 1879 or 1880-1932, a ­composer whose music was often published under the single-barrelled pseudonym Poldowski.
Full blast at the Maison symphonique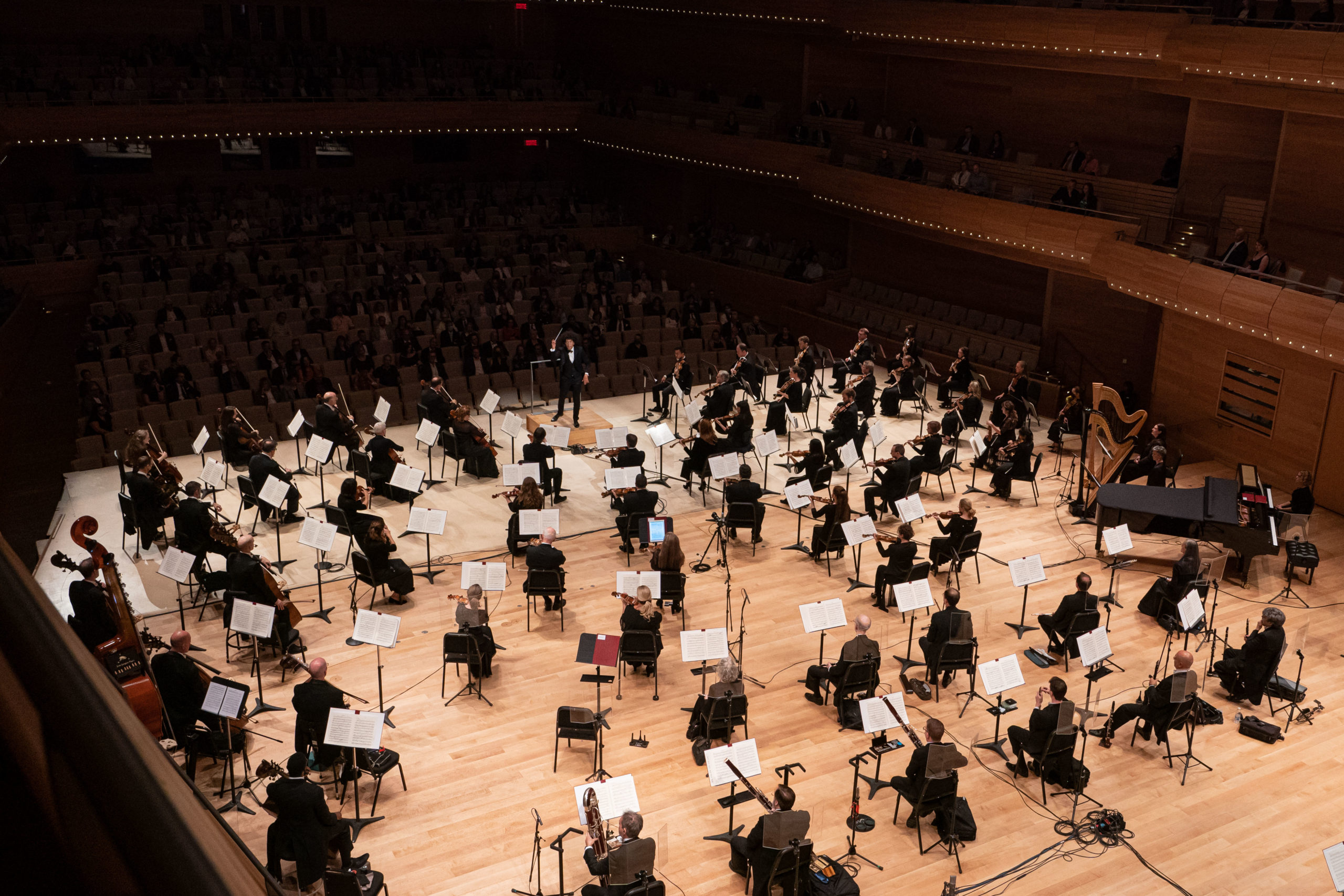 It might have been the largest orchestra to ­occupy the Maison symphonique since the onset of the pandemic. Of course, the occasion on Sept. 14 was a worthy one: the indoor debut of Rafael Payare as music director designate of the OSM. No fewer than 82 musicians were on the extended stage for Shostakovich's ­Symphony No. 5 – not that a smaller ­complement would do in this score, with its divisi strings. As for the Orchestre Métropolitain, it numbered 69 for the season opener of Sept. 30 under Yannick Nézet-Séguin. (The same number of OSM players were on hand for ­Payare's account of Brahms's Second ­Symphony on Sept. 26).
"A season like no other"
The motto chosen by the Canadian Opera Company to characterize the 2021-22 lineup implies originality. As it turns out, the COC ­return to live performance in the New Year is remarkable mainly for its predictability. On the docket are Puccini's Madama Butterfly (opens Feb. 4), Verdi's La Traviata (April 23) and Mozart's The Magic Flute (May 6). Casts and production details are TBA, but ­preliminary indications are that none of the productions will be new to COC audiences – a point of divergence with the Opéra de ­Montréal, which is offering a Jazz Age take on Traviata in 2022 and an imported silent-film conception of Flute. The Montreal company is also presenting new operas (Le Flambeau de la nuit and La Beauté du monde) in the smaller Théâtre Maisonneuve. The deadly COC live season suggests double trouble: a total lack of imagination on the part of general director Perryn Leech and a desperate impulse to shore up box office after a decade of decline under his predecessor, Alexander Neef.
Women and Ladies: compare and contrast
The parallels are ­noteworthy. Both the Ladies' Morning Musical Club (est. 1892) and the Women's Musical Club of Toronto (est. 1898) present concerts in the ­daylight hours. Both use the principal recital hall of the central ­university in town. Both opened the 2021-22 season with the Canadian violinist Blake Pouliot. But the Ladies did so in Pollack Hall in front of a live audience on Sept. 12 while the WMCT was forced to settle for a webcast. "…The University of Toronto's access policies have been evolving extremely slowly, and ­currently have no provision for visitors," the Toronto organization explains in an email ­notification that the Pouliot recital of Sept. 30 would be online only. A WMCT concert scheduled for Nov. 25 featuring percussionist ­Beverley Johnston is planned as a live event in Walter Hall with an online option. The LMMC remains firmly and exclusively a ­live-public society.
Opera broadcasters sign off
Within a matter of two weeks in September, Ben Heppner retired from the CBC's Saturday Afternoon at the Opera and Mary Jo Heath made her exit as the voice of the Toll Brothers–Metropolitan Opera Saturday Matinee Radio Broadcasts. Heppner's successor is mezzo-soprano Marion Newman, who self-identifies as Kwagiulth and Stó:lō First ­Nations. Heath will be followed by Debra Lew Harder, formerly of WRTI, the classical music and jazz public radio station in Philadelphia. Lew Harder is a concert ­pianist and medical doctor as well as a ­classical disc jockey. Canadians will presumably hear them both: The CBC show normally incorporates the Met season from December to June. Newman joins Julie Nesrallah (of the weekday show Tempo) as a mezzo-turned-CBC ­broadcaster. Nesrallah has been given a new Saturday show, Julie's Opera Jewels, apparently to compensate for the loss of Heppner's Backstage.
Jean-Paul Jeannotte, 1926-2021
The founding artistic director of the Opéra de Montréal has died at 95. Before taking the artistic reins in 1980, Jeannotte was a tenor, teacher and administrator, admired for his interpretation of Pelléas in Debussy's Pelléas et Mélisande (there is a vivid radio broadcast on YouTube of a 1955 concert performance in the Théâtre des Champs-Élysées in Paris) and noted as a ­sensitive recitalist (there are several ­compelling YouTube clips of mélodies and Lieder with pianist Jeanne Landry). Jeannotte was president of the Union des Artistes from 1966 to 1972, an instructor at the Université Laval and a member of the boards of both the Société de musique contemporaine du Québec (SMCQ) and the Opéra du Québec, the latter being a predecessor of the OdM. Jeannotte was named an officer of the Order of Canada in 1987. He was succeeded as OdM artistic ­director by the company's general director of the time, Bernard Uzan.
Dang Thai Son in Warsaw
The former Université de Montréal piano prof, who now teaches at the Oberlin Conservatory in Cleveland and the New England ­Conservatory in Boston, will make his fourth appearance as a judge in October at the 18th International Chopin Competition in Warsaw. Vietnamese-born Son became the first Asian to win the prestigious contest in 1980. In other jury news: Nelson Freire withdrew late in ­September because of illness and Martha ­Argerich – "bound by an enduring friendship with Nelson Freire," according to the ­competition – dropped out "to be with him in this difficult time." Arthur Moreira Lima, like Freire a Brazilian, has been flown in as a ­replacement. This pianist won second prize in Warsaw in 1965, behind Argerich.
Lefèvre unbuttoned
Montreal photographer Caroline Bergeron, whose portfolio includes many musicians and performing artists, posted a "version sexy" of ­pianist Alain Lefèvre on her Facebook page that has not materialized on the pianist's own page or website. Indeed, the image had either been deleted or restricted before press time, though dozens of enthusiastic "likes," "laughs" and "loves" remained. Once a fixture on concert ­programs in Quebec and a Radio-Canada broadcaster, Lefèvre has resided in Athens for the last six years. Why the move? "Because when you are in a cold country," he told the Australian newspaper Neos Kosmos, "practising the piano all the time when you're not touring, staying three to four weeks in Montreal when it's minus 25, you don't have much else to do. Here, even in the winter I can swim with my friends or have a coffee with them for hours."
This page is also available in / Cette page est également disponible en:

Francais (French)