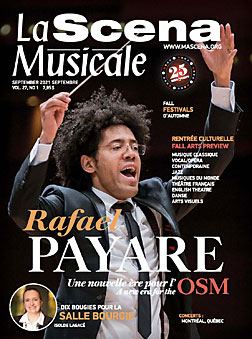 Payare opens San Diego Shell
We are apt to forget that the next music ­director of the OSM is already music director of the San Diego Symphony Orchestra. In the ­latter capacity Rafael Payare was tasked on Aug. 6 with leading the inaugural concert at the Rady Shell, an hypermodern outdoor facility that seats a theoretical maximum of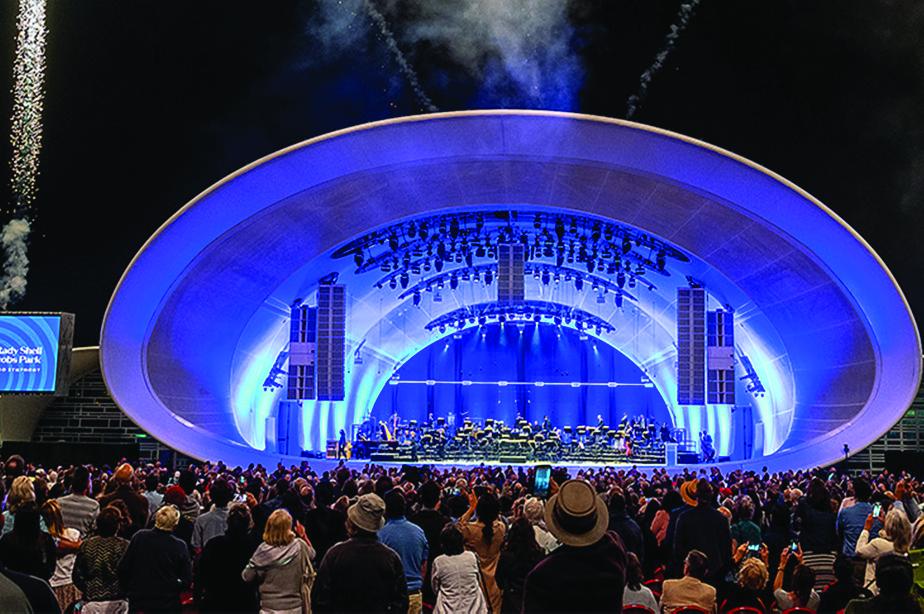 10,000 and will be used – in accordance with the southern ­California climate – for a longer stretch of time than what northern types would consider the summer season. Richard Ginell in Classical Voice North America gave the amplified acoustics moderate praise but noted some ­external noise when he took a seat in the rear. If you miss Payare's Sept. 9 extravaganza at Olympic Park in Montreal, you have a chance to hear him outdoors on Oct. 8 in the Shell in a program including Mahler's First Symphony. (Assuming air travel is still allowed!) Look soon for the release of the Venezuelan conductor's first recording with the SDSO, of Shostakovich's Eleventh, made pre-COVID in the orchestra's indoor home, Copley Symphony Hall.
Yannick thinking big in New York
As a recognition of the ratification of a new contract that brings the Met Orchestra back to work, Yannick Nézet-Séguin gave a pair of outdoor September performances of Mahler's Symphony No. 2 ("Resurrection") in Damrosch Park, the plaza space adjacent to the Metropolitan Opera itself. This is in addition to an indoor Verdi Requiem on Sept. 11 that is intended to commemorate that solemn date. Next comes the opening of the Met season proper on Sept. 17 with Terence Blanchard's Fire Shut Up in My Bones, the first opera by a Black composer to be performed by this ­company. The Montreal maestro will also launch a chamber series featuring Met ­players at Carnegie Hall's Weill Recital Hall. All this in addition to work with the Philadelphia ­Orchestra, whose programs lately have leaned heavily on little-known music by neglected composers (such as Florence Price, whose Symphony No. 4 gets four performances). And oh, yes, a series with the Orchestre Métropolitain starting Sept. 30 (Price's Symphony No. 1 is on this program) in the Maison ­symphonique. The conductor continues his OM Sibelius symphony cycle for ATMA in February with a program featuring the Fourth Symphony. In July YNS completed a Beethoven symphony cycle with the Chamber Orchestra of Europe for release on Deutsche Grammophon. Not to mention appearances as a pianist. Busy fellow.
Zukerman speaks on Asian singing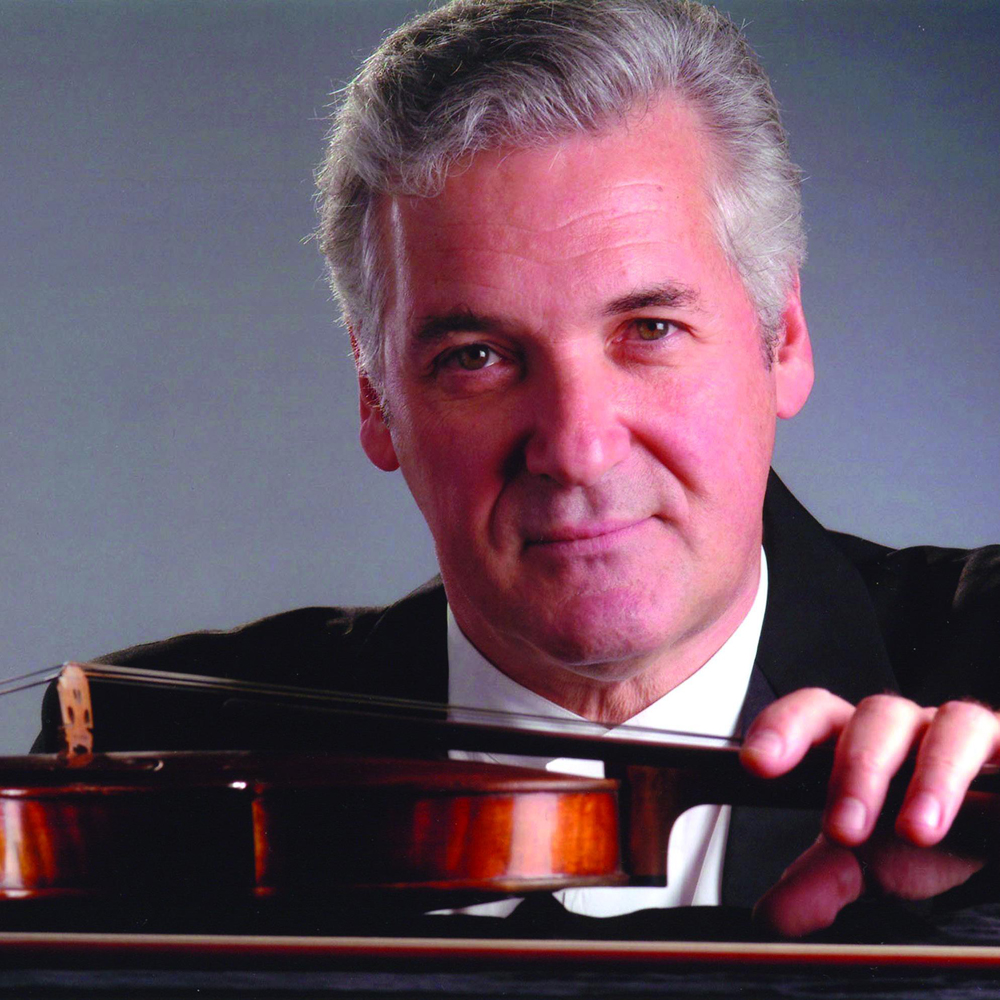 Pinchas Zukerman has been booted from a Carnegie Hall date as a consequence of ­certain comments that escaped his lips ­during a master class at the Juilliard School in New York. "It's almost too perfect, I mean that as a compliment," Zukerman is said to have said in June after hearing a pair of ­unnamed sisters play a duo for two violins by Louis Spohr. "Think less about how perfect to play and to play together, and more about phrasing. A little more vinegar – or soy sauce. More singing, like an Italian overture." After the sisters had another go at it, the renowned violinist continued: "Too boxy – have fun. The violin is a singing instrument, not a stringed instrument. There is nothing wrong with vibrato, there is nothing wrong with sliding…Sometimes if you have a question about how to play it, sing it." Then the ­trouble started. "I know in Korea they don't sing," he said, quite inaccurately. When one of the sisters explained that they were not Korean but of half-Japanese descent, the master observed – again with no basis in fact – that "in Japan they don't sing either." He proceeded then to "[mimic]a sing-song vocal style that has been stereotyped as Asian," ­according to Laurie Miles, who offered an eye-and-ear-witness account on her website Violinist.com. A prompt apology did not avert Zukerman's removal by the Orpheus Chamber Orchestra as soloist in and leader of a Carnegie concert on Jan. 29. Zukerman is ­expected to appear under the auspices of the Montreal Chamber Music Festival on Nov. 8.
Emerson Quartet calling it quits
The Emerson String Quartet will retire at the end of summer 2023, 47 years after taking shape at the Juilliard School. The original foursome were violinists Eugene Drucker (now 69) and Philip Setzer (70), violist Guillermo Figueroa, Jr. and cellist Eric ­Wilson. Violist Lawrence Dutton (67) joined in 1977; cellist David Finckel signed up in 1979 and was succeeded by Paul Watkins (51) in 2013. The Emersons have appeared many times in Montreal. Watkins, a Welshman, started his career as an Emerson cellist in a Montreal Chamber Music Festival concert. On the Emerson docket this season is a Carnegie Hall performance of Penelope, the valedictory work of André Previn, with soprano Renée Fleming. No Canadian dates in 2021-22 are listed on the website. Details of the final ­season have not been announced.
R. Murray Schafer's swan song
All indications are that Alzheimer's Masterpiece is R. Murray Schafer's final composition. The strikingly named piece, also known as String Quartet No. 13, was given its premiere in Montreal in November 2015 by the Quatuor ­Molinari, which commissioned it. "It is a very moving piece, at times funny, at times ­passionate, and of course lyrical," Olga Ranzenhofer, the founding first violinist of the ensemble, said after a second performance. "He wrote the piece to prove to himself that he could still write." The quartet lasts five-and-a-half minutes and – in keeping with Schafer's reputation as an innovator – requires one or more players to intone the sounds O-AH across the final two measures. Schafer died from complications of Alzheimer's disease on Aug. 14 at age 88. While he laid down his pen in his final years, he reportedly still made music – by singing.
Out of Africa
You know the drill: spruce for the top plate or "belly," preferably from the Fiemme Valley of the Italian Alps, where Stradivari, Guarneri, Amati and other master luthiers got their raw materials. Maple for the bottom plate, ebony for the fingerboard. Now Martina Meincken of the Stellenbosch University in South Africa proposes adding Knysna Blackwood, ­Hardpear, West African Sapele, and Candlewood to the inventory of woods from which a fiddle can be constructed. Since the associate professor in the Department of Forest and Wood Science has been involved, collaboratively, in the construction of only two instruments – one of which she handed off to her daughter – the prospect of a violin-making revolution is not exactly imminent. Other contemporary hobbyists have tried using balsa and graphite, without displacing the worldwide preference for the ­original (and usually European) elements.
A Canadian in Paris
Wajdi Mouawad, the Lebanese-Canadian playwright and director who spent 2000-2004 with the Théâtre de Quat'Sous in Montreal, will make his debut at the Paris Opera this fall. He is entrusted with a new production of George Enescu's Œdipe – Oedipus – a tragedy based on Sophocles premiered by the famous house in 1936. Mouawad's conception, according to the company website, will evoke "a continuum of organic, vegetal, ethereal and aquatic ­images." Bass-baritone Christopher Maltman takes the title role and Ingo Metzmacher ­conducts. Nine performances run from Sept. 20 to Oct. 14; the final performance will be broadcast live on Medici.tv and L'Opéra chez soi, the Paris Opera digital platform; and on Oct. 17 on Mezzo Live HD. This is not Paris-based Mouawad's first operatic assignment. In 2016 he staged a politically sanitized version of Mozart'sThe Abduction from the Seraglio in Lyon, which Alexander Neef (now the boss in Paris) imported to the Canadian Opera Company. Rather remarkably, another new production of Œdipe – deemed Enescu's masterpiece by the New Grove Dictionary of Opera – opens in September, at the Komische Oper Berlin.
Tafelmusik in 2021-22: online only
The Toronto baroque band Tafelmusik has ­announced an online-only 2021-22 season while holding out a glimmer of hope that some ­programs might be converted – pending ­pandemic improvements – to live-public events. Most filming will be done in Jeanne Lamon Hall; a notable exception is a performance in Massey Hall of Bach's Mass in B Minor under the veteran Bach specialist Masaaki Suzuki. This rental bids fair to be the only classical act in the renovated ­facility, which reopens on Nov. 25 with Gordon Lightfoot (the popular artist most closely equated with Massey Hall) and subsequently pursues pop programming. But back to Bach and Tafelmusik: music director Elisa Citterio (succeeding the late Jeanne Lamon) will close the season in 2022 with the premiere of her transcription for orchestra of the Goldberg Variations. The opener on Oct. 28 is a "Magic and Music" program featuring a ­magician and a contortionist. A digital pass to eight concerts runs you a considerable $226. On the live front, Tafelmusik has announced that it will tour the United States with a Vivaldi program from March 1 to 19, 2023, when we hope all these COVID troubles will be behind us.
COC: no public events in 2021
"A season like no other" was the motto chosen in August by the Canadian Opera Company. In one sense the coming season is like 2020-21: there are no live-public performances, at least through December. Indeed, there is only one opera, ­Puccini's Gianni Schicchi, opening online on Sept. 30. Other shows captured in the (long-dark) Four Seasons Centre are concerts, albeit modified in the case of the Mozart Requiem "by interviews with front-line medical workers and community members directly affected by the pandemic." This production involving Against the Grain Theatre opens – online – on Oct. 27. The COC is mum on its plans for 2022. The Toronto Symphony Orchestra is still scheduled to open for real in Roy Thomson Hall on Nov. 10.
New book from Kent Nagano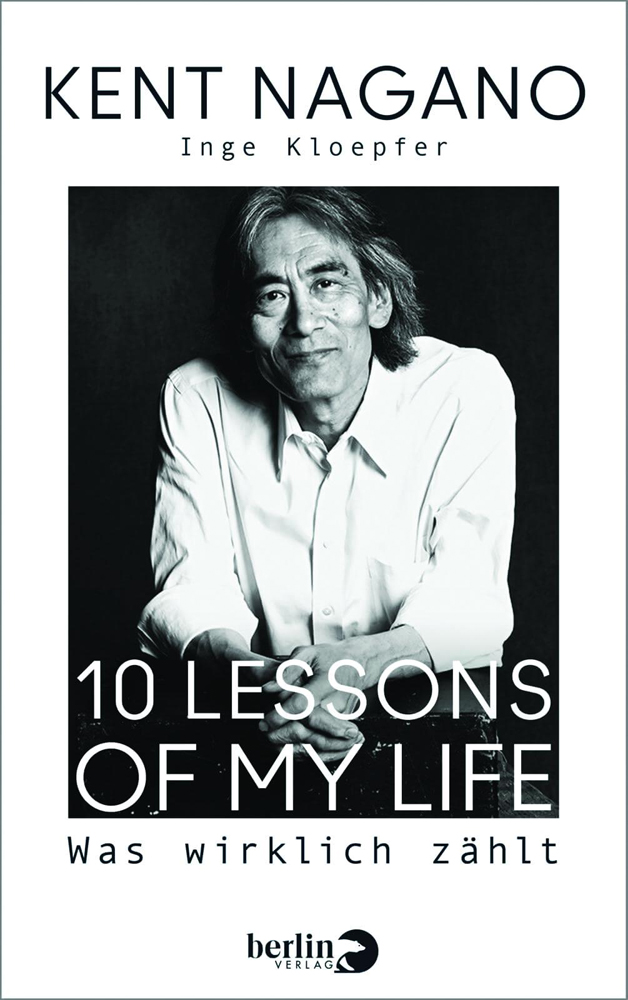 The OSM conductor emeritus has made good use of his pandemic down time. On Sept. 30 the Berlin Verlag house will release 10 Lessons From My Life, a memoir ­recounting meetings with ­influential people, including Björk, Frank Zappa, Leonard Bernstein, Pierre Boulez and the Nobel Prize winner in physics Donald Glaser. The book is in German, its title notwithstanding. Presumably translations will follow, as they did in the case of Expect the ­Unexpected!, which appeared initially in 2014 as Erwarten Sie Wunder! and then as Sonnez, merveilles. This thought-provoking volume is said to have sold almost 50,000 copies. Nagano, who turns 70 on Nov. 22, is general music ­director of the Hamburg State Opera. He opened that house on Sept. 4 with a performance of ­Offenbach's Les Contes d'Hoffmann.