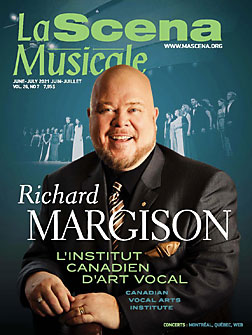 This page is also available in / Cette page est également disponible en:

Francais (French)
CMIM Prize Winners: Top Honours to Su Yeon Kim
Su Yeon Kim is the winner of the all-online 19th edition of the Concours musical international de Montréal, which straddled April and May. The South Korean pianist earned a prize package valued at more than $180,000 with articulate accounts of (among other works) Beethoven's Sonata Op. 109 and Ravel's Gaspard de la nuit.
Others Winners and Honourable Mentions
Yoichiro Chiba of Japan won second prize with a sharply characterized performance of Schumann's Kreisleriana. Third prize went to France's Dimitri Malignan for richly coloured versions of Op. 109, three Debussy Préludes and off-brand items by Nikolai Medtner. Malignan also won for the best Bach performance (even though Cristian Sandrin offered a complete performance of the Goldberg Variations in the semifinals). Alice Burla, an assertive performer, won as the top Canadian (she was one of two) and for best performance of the compulsory Canadian pieces (three preludes by John Burge). Other finalists were Francesco Granata (Italy), Ying Li (China), Chaeyoung Park (South Korea) and Marcel Tadokoro (France). Anna Han of the United States won the Bita Cattelan Philanthropic Engagement Award conferred for outstanding contributions in the community. All performances were on Steinway instruments and all but one emanated from places outside of Canada. This Montreal event thus took place, with one exception, anywhere but the city after which it is named. Another interesting anomaly: Three contestants also took part in the more-or-less contemporaneous Queen Elisabeth Competition (Belgium). Dmitry Sin of Russia, eliminated in Montreal, made it to the finals in Brussels. An even more remarkable case is Kim, who did not reach the finals in Brussels but was the only woman, and only South Korean, among 12 Queen Elisabeth semifinalists. The 58 candidates admitted to the first round in Brussels included only nine women. The starting female cohort of the CMIM also numbered nine – of 26.
Turbulence for Thielemann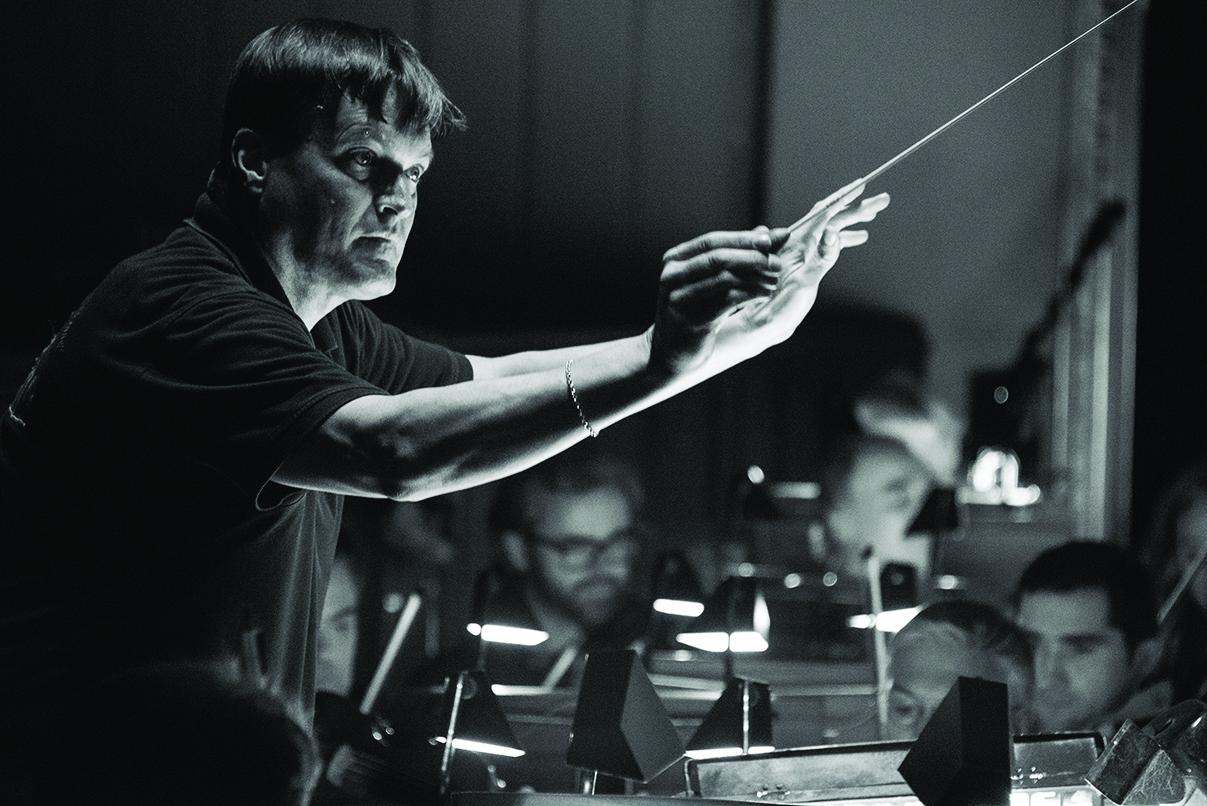 Christian Thielemann, the Berlin-born chief conductor of the Staatskapelle Dresden and artistic director of the Salzburg Easter Festival, will relinquish both titles by 2024. Nor is his status as music director of the Bayreuth Festival secure, the famous Wagnerpalooza having dropped his name from the official website. Saxony culture minister Barbara Klepsch axed Thielemann from the Dresden post on the grounds that "an opera house in 10 years' time will be different." The implication is that a conservative music director is not likely to acquiesce to what she has in mind. As for the Salzburg Easter Festival – which takes place this year in late autumn – it is overseen by the Austrian theatre type Nikolaus Bachler, who wants to replace Dresden as the exclusive pit band with various orchestras, including the Berlin Philharmonic. Neither Thielemann nor Bachler is noted for an accommodating personal style. At any rate, it cannot be said that Thielemann has nothing to do. He is in the midst of a video Bruckner cycle for Sony Classical with the Vienna Philharmoni
Sellouts at  Salle Bourgie
Bourgie Hall, the deconsecrated central-Montreal church that ranks among the city's premier chamber spaces, has been doing a brisk business despite the pandemic. Pianist Charles Richard-Hamelin sold every socially distanced seat – 100 per concert – in six recitals of Mozart (Fantasia in C Minor K. 475, Sonata in C Minor K. 457) and Chopin (Préludes Op. 28) between May 22 and June 3. Many of those sales were to listeners who had bought tickets for an October 2020 run of recitals by the 2015 Warsaw silver medalist and accepted the postponement dates. Bourgie Hall opens its 10th anniversary season on Sept. 19
A Quiet Place in Paris
Kent Nagano will bring his pet project, A Quiet Place, to the Paris Opera in March 2022. Some will remember Nagano's OSM resurrections of this opera by Leonard Bernstein in trimmed-down concert form in 2013 and 2017, the latter performances forming the basis of a Decca recording. The Palais Garnier production (entrusted to Polish bad-boy director Krzysztof Warlikowski) will mark the stage premiere of the reduction by Garth Edwin Sunderland. Canadians taking major roles are Frédéric Antoun (François), Gordon Bintner (Junior) and Russell Braun (Sam). Employed as music director of the Hamburg State Opera, Nagano makes his family home in Paris.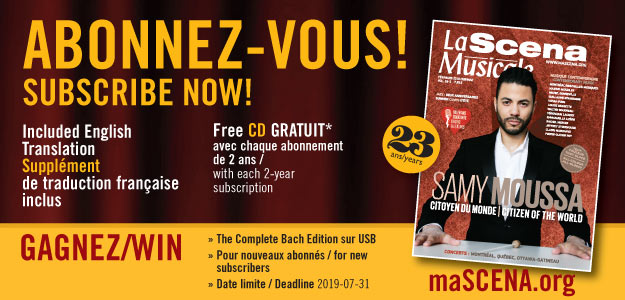 Kenneth Roberts, 1937-2021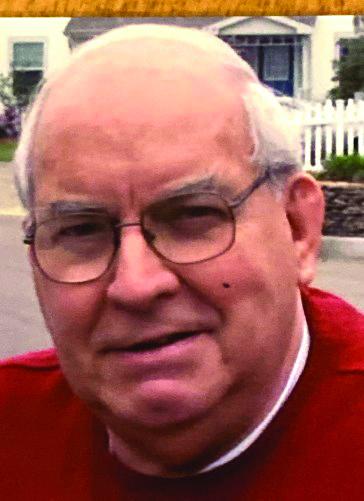 Music lost a dedicated superfan on May 10 with the passing of Kenneth Roberts, an emeritus professor of music at Williams College in Vermont. Growing up in Norristown, Pennsylvania, Roberts was a church organist and an avid concertgoer by his high school years. Joining the Williams faculty in 1962, he developed the college's music library, chaired the music department and founded and led the Williams Choral Society. He made regular trips to Montreal and could often be found backstage engaging conductors and musicians in anything but small talk. His knowledge of orchestras – North American and European – was encyclopedic and his curiosity insatiable. Roberts is survived by his wife, Margaret, two children and five grandchildren. He was 83.
U of T: self-flagellation 101
The Faculty of Music at the University of Toronto now issues its communications with boilerplate affirming its dedication to "anti-oppression approaches" that "promote racial equity" and "strive to dismantle hierarchical structures." Nothing unusual about this in 2021. Still, the faculty goes a little further than its peer institutions in attacking classical music explicitly: "We recognize that western [sic]art music practices have for centuries perpetuated harmful racial and gender stereotypes, and we regret that our own students and colleagues from underrepresented groups have experienced discrimination within our community." Needless to say, the once-proud faculty built whatever reputation it enjoys almost exclusively on the study of this supposedly baleful corpus. McGill's Schulich School of Music is not quite as Jacobin but a message from the dean vows to "enhance the diversity of curriculum, repertoire and teaching modalities" and clarifies that where more than one qualified person applies for a tenure-stream position, "the offer shall first be made to the candidate who is a member of the least represented equity group in the academic unit."
Take your seat
Toronto's Massey Hall, one of the great heritage concert spaces of the Americas, will install a named plaque on a seat in exchange for your contribution to the renovation campaign. A seat in the gallery runs you $500; in the balcony, $2500; on the floor, $5000. The designated national historic site, opened in 1894, will undergo extensive restoration, including the installation of long-missing stained-glass windows. Not that the outcome will be Victorian through and through: images from KPMB Architects suggest that the interior (named after radio pioneer Allan Slaight) will be outfitted with a lighting grid and speaker array more in keeping with pop than concert music. Go to masseyhall.com/seatnaming.
Molinari final foursome
The Quatuor Molinari has announced the finalists of its Eighth International Competition. Chosen from among 115 unpublished scores for string quartet from 33 countries are: Oleum Perdidisti  by Joan Bachs (Germany); For Aurora No. 2 by Edgar Fikes Girtain IV (United States); Su le soglie del bosco by Chrisitan Paterniti (Italy); and Agere-tio by Tigrio Emmanuel Francisco Rodriguez Witrago (Mexico). All four are considered laureates. The jury (composers Denis Gougeon and Jimmie LeBlanc as well as the members of the quartet) will rank the winners after a concert on Feb. 25, 2022. The Molinari competition is for composers 40 and under. Girtain, a PhD candidate at the University of Buffalo, includes this observation on this online bio: "His teachers include some composers you've probably heard of, but he learned the most from the teachers whose names you haven't, such as Charles Fussell, America's greatest forgotten composer." Though excluded from the winners' circle on this occasion, Canada led the field in submissions with 15, followed by Italy with 14, China 13, and the United States, Spain and Germany with 12 each.
Philadelphia takes a walk on the wild side
American orchestras, less hamstrung by COVID restrictions, are well ahead of their Canadian counterparts in planning. "This way forward" is the motto of the fall season of the Philadelphia Orchestra under Yannick Nézet-Séguin. The progressivism shows in the abundance of African-American repertoire, including Wynton Marsalis's Tuba Concerto (in its world premiere) and the Third and Fourth Symphonies of Florence Price, 1887-1953. But the up-to-date outlook extends to concert presentation. Musicians will ditch the stuffy formal wear for "contemporary all-black attire." Concerts are shorter and intermissions are history. Expect "a greater use of video and lighting for the enhancement and enjoyment of the music." The Philadelphia schedule includes a run of concerts in November led by OSM music director-to-be Rafael Payare. The program includes Dvorak's Seventh Symphony, which Payare performed with the OSM online in February. As for recording, YNS will cut a cycle of Price's four symphonies with Philly for Deutsche Grammophon. His Sibelius cycle on ATMA with the Orchestre Métropolitain resumes on June 12 and 13 with live-public performances of the Third Symphony in the Maison symphonique.
This page is also available in / Cette page est également disponible en:

Francais (French)