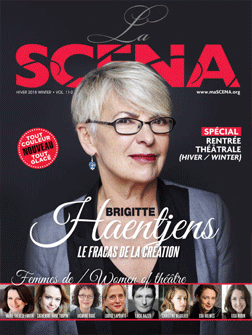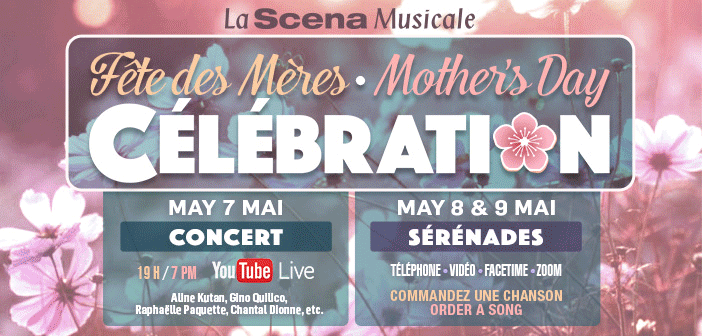 This page is also available in / Cette page est également disponible en:

Francais (French)
It has already been 20 years since we first interviewed Canadian baritone Gerald Finley (see Philip Anson's article). Then, Finley was a rising star specializing in Mozart operas and German lieder. Looking back, he says, "I was 37 and singing Papageno in The Magic Flute. It was seen as a good role to introduce young baritones to the house and to the acoustics at the Met, where of course big voices are the standard."
Finley is back at the Met this autumn, singing an acclaimed Athanael in Thaïs. "I'm working with the same director, John Cox. Back then he felt that I looked too much like a teenager, so he had me grow a beard to make me look more like a bird man. Low and behold, I have a beard again in this new production. John said that I needed to look 'savage' in the role. It's a nice 20-year cycle that I'm going through."
Finley, of course, has become a singer of international renown. In addition to his success with Mozart, he has created a number of roles in contemporary opera, including that of Robert Oppenheimer in the world premiere of John Adams's Doctor Atomic at the San Francisco Opera, Harry Heegan in The Silver Tassie by Mark-Anthony Turnage at the English National Opera, and the title role in Fantastic Mr. Fox by Tobias Picker at the Los Angeles Opera. He also has established a prominent career as a recitalist, collaborating on many concerts and recordings with pianist Julius Drake, one of the world's top accompanists.
From Mozart to Wagner
Over the last 10 years Finley's voice has gained the power and endurance necessary for singing Wagner and verismo repertoire. In 2011 he had great success at Glyndebourne in the role of Hans Sachs in Die Meistersinger, and he has continued in that vein. Over the coming year he will perform Scarpia in Puccini's Tosca at the Royal Opera House and Amfortas in Wagner's Parsifal under Simon Rattle at the Baden-Baden Osterfestspiele.
Finley feels that Wagner and Puccini demand singing of great beauty. He says that his technique has improved through taking these roles. "Wagner was composing in the era of bel canto. Since this was the type of voice that he wanted for his productions, he was not expecting a particularly large or declamatory sound from the singers. Instead, he expected voices that were capable of doing a variety of nuances and colours. He understood that if his music was to survive, he needed to write in such a way that the singers could sing his music and enjoy it. The number of pianissimos and warm colors that Wagner writes into his scores is amazing. More to the point, his Bayreuth theatre was designed so that singers are absolutely at ease when they need to sing over the orchestra."
He explains that most of Bayreuth orchestra pit is actually under the stage. Thus the mass of sound coming from the orchestra — the drums and brass section in particular — is muted. Singers are able to project their voices without straining.
Vocal struggles
Like many singers during their career, Finley has had to deal with vocal injury. In his case a voice haemorrhage sidelined him. One of the minuscule vessels that carry blood to the vocal cords ruptured. Such an injury may be caused by many factors: vocal overuse, trying to be heard in a noisy hall, coughing repeatedly, or even a very strong single cough. Normal treatment is complete vocal rest. Depending on the patient, the problem is likely to resolve after five days to 2 weeks of near-silent activity.
The baritone expands on his own experience: "It sounds horrible and for a while it is horrible, because you can't sing. But actually it's very much part of what singers at our level have to deal with, because of performing so frequently at such a high level." Although the doctors told him that the injury wasn't caused by his technique, Finley saw it as an opportunity to reassess. He started taking voice lessons again and took time to reflect on the best way to use his voice. "I look back on it as if it was a gift," he says.
He draws a parallel between singers and professional athletes, mentioning top tennis players recovering from injuries. "As singers, when we sing this wonderful music, we are always performing at the limit of our physical abilities. Sometimes we must also take time off to recover."
The opera business
With more than 25 years in the business, Finley has seen the paradigm for producing and promoting opera undergo great changes. He believes opera is now too much influenced by technology and not enough focused on the singing.
"Singing has to be the top level of concern. These days promotions, media, and even opera being broadcast into large cinemas put a distance between the audience and singers. I think production values have become very complicated because of technology. There is only one way to get an audience involved, and that is to connect with them emotionally. Emotions come from hearing the voice. If opera becomes like a circus, then you watch some production and think, 'oh that's impressive', but you might not necessarily be moved by it. The promoters are concentrating on spectacle now rather than on the real essence of music and communication. They think we are competing with cinema but we aren't. Opera is a live event with live voices and live music."
He also draws a comparison between opera and Broadway. "I don't see Broadway shows going live on cinema screens and people still wanting to go to see a Broadway show. They want to see the live energy, they want to feel the passion. I'm lucky to be in New York at the moment, and I see that the Live Musical is a very happening event. There's no problem with bringing in audiences. The shows are not so technical, but they have joy on the stage. Those performers are simply sharing their great creativity. I don't know, maybe we have to learn from that in the opera world. For example, we could have the most successful opera productions by just doing them as concerts, because the music and the voices create something magical."
Finley's spring recital tour comes to Toronto on April 22 at Koerner Hall, accompanied by Julius Drake. It ends in Montreal's Société d'art vocal on May 6 with pianist Michael McMahon. Finley will sing songs by Beethoven, Schubert, Tchaikovsky and Rachmaninov as well as selected folk songs.
www.geraldfinley.com; www.rcmusic.ca; www.artvocal.ca
This page is also available in / Cette page est également disponible en:

Francais (French)