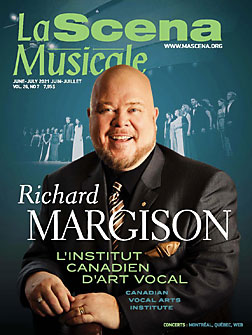 This page is also available in / Cette page est également disponible en:

Francais (French)
Name: Joseph Terterian 

Voice type: tenor

From: Damascus, Syria.

Teachers: Arax Tchekidjian, Rasha Rizk, Lubana Quntar

Education:  High Institute of Music and Performing Arts in Damascus
The Syrian-born Armenian Joseph Terterian enjoys a fruitful career in the United Arab Emirates as a crossover singer. He is a multifaceted artist. So far, his career has encompassed a broad spectrum of genres, from Latin to rock, pop, musicals and opera. As an UEA minority immigrant, his artistic mission has been to sing not only across genres but also across borders. Career highlights include singing in Andrea Bocelli's concert during the Winter at Tantora Festival. In 2008 he made his stage debut at the Syrian Opera House performing the role of Ormonte in the baroque opera Zenobia during the celebrations of Damascus as the Arab Cultural City. Terterian has participated in many musicals and productions. In 2013 he participated in the musical 2050: the Future We Want. Most recently, in 2019, he released his pop single "Beautiful Mystery," which reached #1 in the UAE  iTunes Charts. 
What are some top singers in your voice type and why?
First Pavarotti because he has been my inspiration since I was a kid. He has effortless high notes and wonderful technique, I am literally obsessed with him!
Juan Diego Florez : a very refined and polished voice. 
Benjamin Bernheim: He is very handsome, has a great voice and a beautiful timbre.
Michael Spyres: He has great control over his high notes. 
What made you decide to pursue studies in opera?
I've always loved classical music. Being a violinist since I was a kid, I always used to listen to classical music. One day I saw a performance by Pavarotti and – bang! – I was instantly hooked.  
What are you looking forward to during your time at CVAI?
I would love to refine my singing skills  I haven't had proper vocal training since 2012, when my teacher left because of the civil war in Syria.
What's your favourite food and why?
Sushi all the way… I mean what's not to like? The soft salmon melting in my mouth or the taste of the rice and the teriyaki sauce?
If you went to a desert island and you could listen only to one piece of music, which one would it be and why?
The Arabic version of "Les moulins de mon coeur" by Michel Legrand, which is called "La Bidayi w La Nihayi" and is sung by Hiba Tawaji. While the original is great, the Arabic version surpasses it, in my opinion. It has a beautiful arrangement and meaningful lyrics.
What makes a great singer ?
What makes a great singer is not only how great the technique is, but also the way a singer delivers emotion to the audience. If you have great technique but didn't connect with the audience, then it's pointless, especially in opera.
This page is also available in / Cette page est également disponible en:

Francais (French)