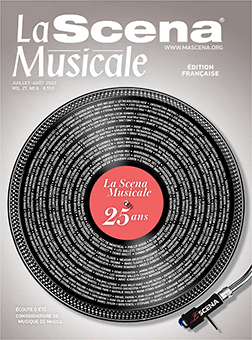 This page is also available in / Cette page est également disponible en:

Francais (French)
Canadian Soundscapes (Live)
Carmen Harris, Eeva-Maria Kopp, soprano; Guy Few, trumpet; Jaeden Izik-Dzurko, piano; Melissa Williams, violin; Okanagan Symphony Orchestra
Centrediscs, 2022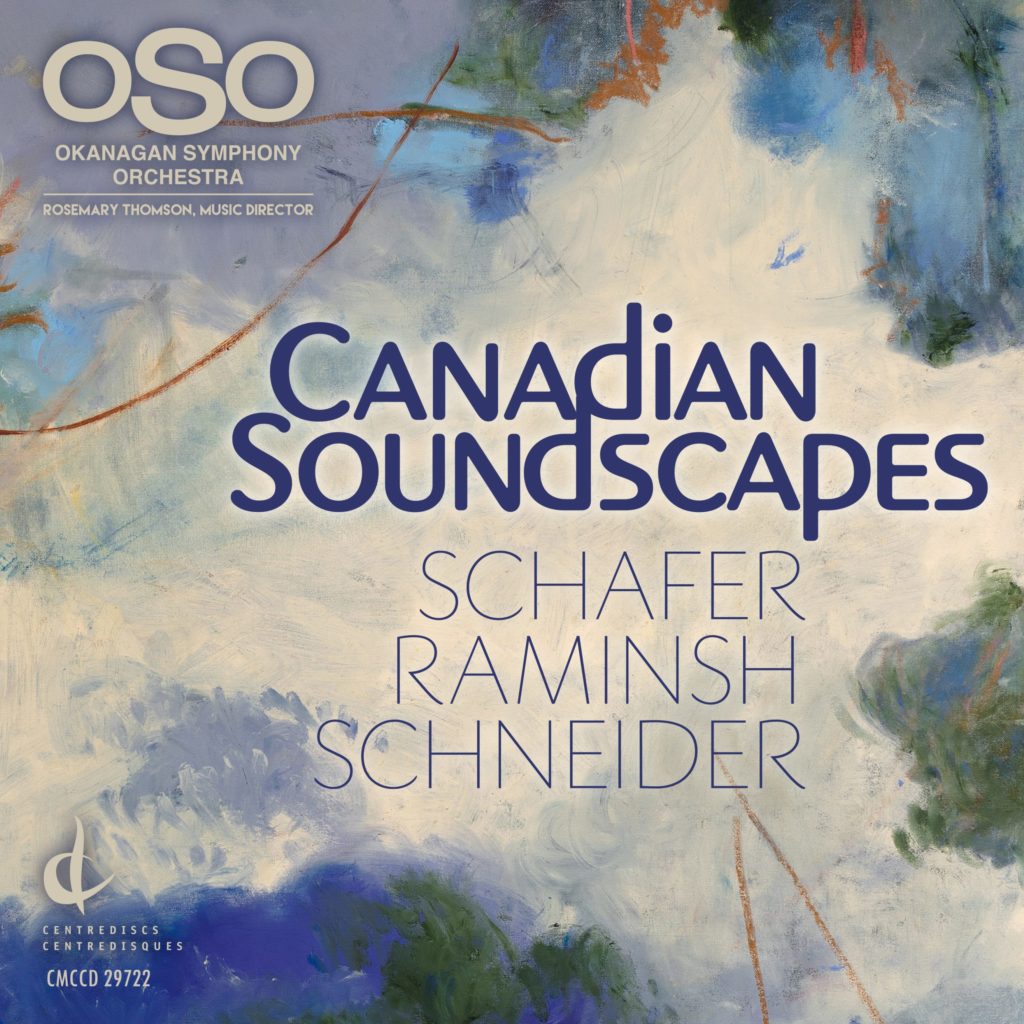 The three concertos on the album Canadian Soundscapes have been plucked from the Okanagan Symphony Orchestra's years of live performances with several guest performers.
The orchestra begins with its astounding rendition of R. Murray Schafer's The Falcon's Trumpet, replete with a sense of urgency that makes 22 minutes feel very short. Guy Few inserts himself seamlessly into the wild cacophony of string instruments with a trumpet performance whose evoked feeling of uncertain bravery guides the listener through the work as a forest critter might lead a traveller through the darkness of the woods. The payoff is a short but satisfying refrain from soprano Carmen Harris.
The listener is then presented with Imant Raminsh's Violin Concerto, featuring an absolute gem of a solo violinist, Melissa Williams. Her performance is especially noteworthy in Agitato appassionato for the beautiful trills, and in Andante con moto for her brilliant synchronization with soprano Eeva-Maria Kopp.
Ernst Schneider's Piano Concerto is the shortest of the three concertos on the album, but the Okanagan Symphony Orchestra's percussionist, paired with pianist Jaeden-Izik Dzurko, make this finale feel grand and triumphant. The subtlety and controlled melancholy of this third concerto allows them to round out the album with a display of flexibility, and let Dzurko take centre stage.
This page is also available in / Cette page est également disponible en:

Francais (French)